25.231s Nürburgring EV Lap Record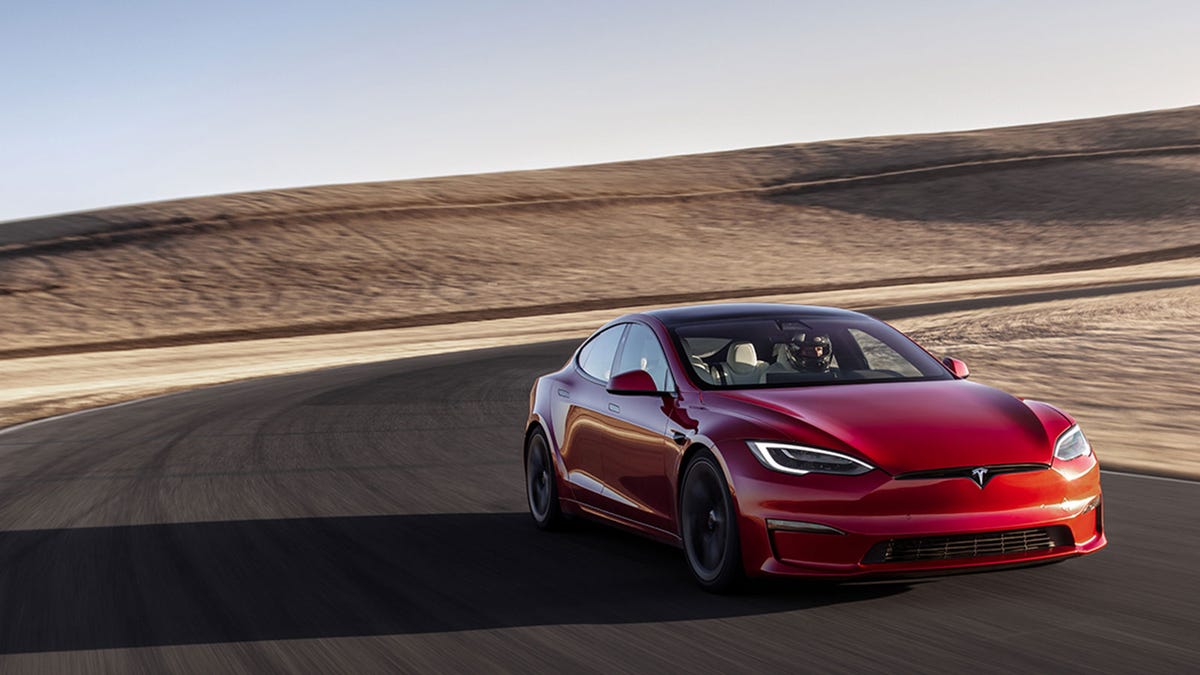 To some people, Nürburgring lap records are a big deal. They show the top-performing vehicles you can find on one of the toughest tracks out there, so it should come as no surprise that some automakers obsess over them. Porsche is one of those brands, and holds records for its SUVs, sports cars and even racers, but it just lost its EV lap record to Tesla.
Tesla's Big Discounts Worked, Sort Of
After dominating the 'Ring with its Taycan Turbo S electric model last year, Porsche has had its crown stolen by Tesla, which sent a Model S Plaid equipped with its new Track pack to the Nürburgring last Friday.
With the $15,000 Track Pack installed, the Model S adds a carbon ceramic brake kit with high-performance brake pads, 285/35R20 Goodyear Supercar 3R tires up front and 305/30R20 Goodyear Supercar 3R tires in the back. The pack also reportedly unlocks a new top speed of 200 mph.
Now, Top Gear reports that this was enough to let the Tesla Model S retake the production EV lap record at the 'Ring. According to the site, the Model S managed to complete the lap in an eye-watering 7m 25.231s.
This makes it eight seconds quicker than the best from Porsche's EV and puts it in line with the likes of the Lamborghini Aventador and Mercedes-AMG SLS. Heck, it even went about as quick as a Ferrari Enzo managed around the formidable circuit.
So far, Tesla hasn't confirmed who was behind the wheel when it set the new record, or if any additional changes were made to the Model S outside the installation of the Track Pack. But still, that's a mighty impressive time. I wonder which automaker will be next to take the EV crown at the 'Ring?