7 things to understand about credit before applying for a new card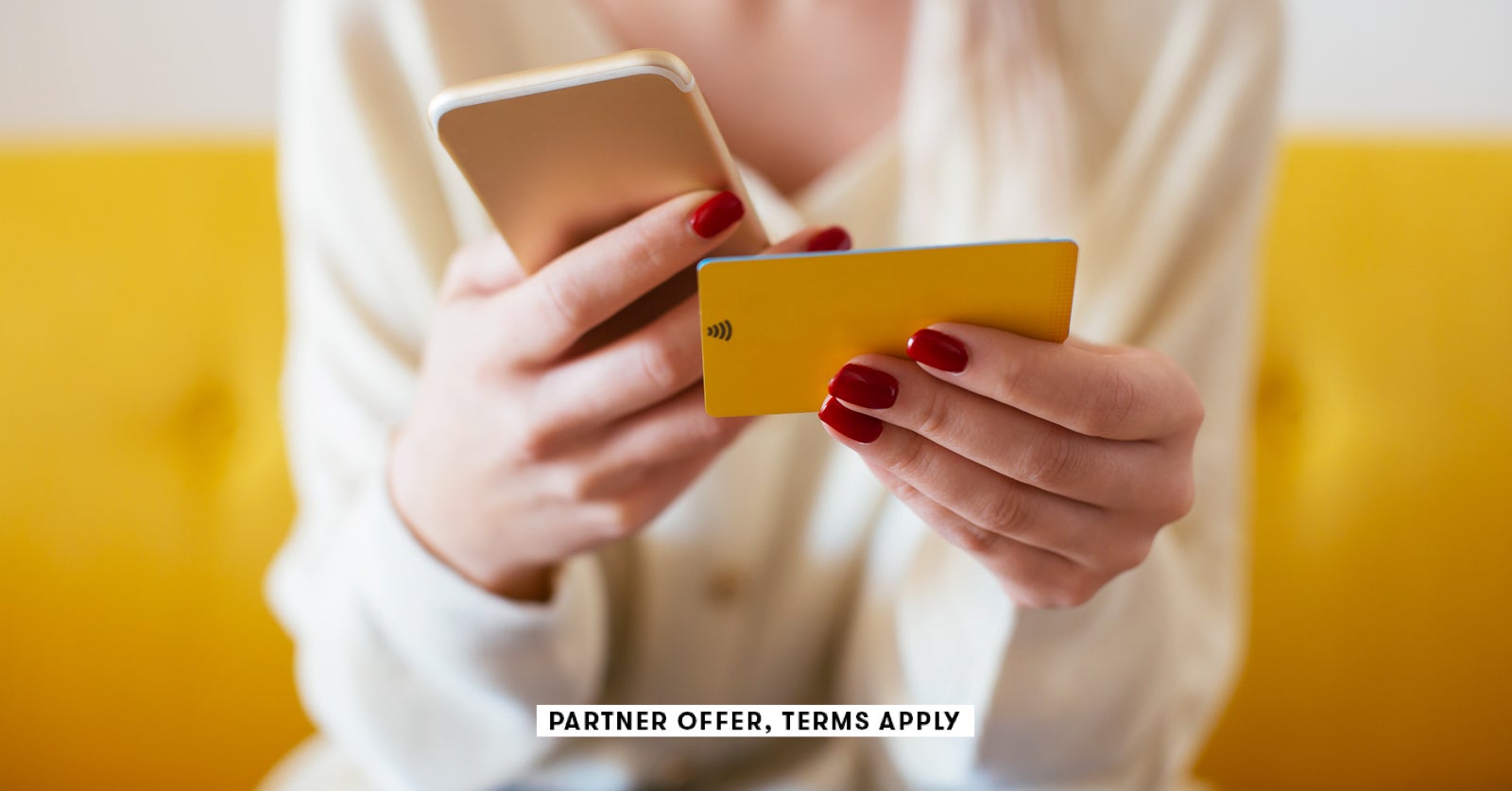 Editor's note: This post has been updated with new information.
If you're thinking about applying for a new credit card, there are many aspects to consider. For example, you must decide whether you want to earn cash-back rewards, hotel points, airline miles or transferable points in exchange for the purchases you make. And you'll need to decide whether it is worth paying an annual fee to unlock premium perks, such as airport lounge access or statement credits.
But it's also essential to understand several things about credit before you apply for a new card. After all, it's possible to make significant mistakes with travel rewards credit cards that can affect your credit for years to come.
So, today I'll discuss seven things you should understand before applying for your first (or next) rewards credit card.
Related: TPG's beginner's guide to credit cards: Everything you need to know
Know your credit score
When you apply for a new credit card, your credit score plays a large role in whether or not the bank approves you.
Two of the most commonly used score types are FICO and VantageScore. Although the exact formulas used to calculate these score types aren't publicly available, FICO states its scores are based 35% on payment history, 30% on amounts owed, 15% on the length of credit history, 10% on new credit and 10% on your mix of credit.
Related: FICO vs. VantageScore: What's the difference and why does it matter?
You can – and should – check your credit score frequently. Luckily, there are many ways to check your credit score for free.
Sign up for our daily newsletter
For example, many credit cards offer a free FICO score to cardholders. But you can also request your credit report for free from each of the three major credit reporting agencies every 12 months. By examining your credit report, you can check that the information used to calculate your credit score is accurate.
Banks and other lenders use your credit score to determine your creditworthiness. But having a good credit score by no means guarantees a decision in your favor. Even with an excellent credit score, you could still get declined for a specific credit card. After all, credit card companies also consider other factors when deciding whether to approve your application.
However, knowing your credit score should inform your credit card strategy. For example, if you have a low credit score, you may need to start with a student or a secured credit card to build up your credit. And once you know your score, you can work to improve your credit score.
Related: How does applying for a new credit card affect my credit score?
Avoid carrying a balance
One credit card myth is that carrying a balance on your credit card will boost your credit score. However, this myth is busted. The reality is that if you carry a large balance on your credit card, your credit score will drop. On top of that, you'll need to pay interest on your balance, which will effectively slash the value of any rewards you've earned on your card.
That's why TPG's first commandment of credit cards is to pay your statement balance in full monthly. Doing so will keep your credit score in check and save you money.
If you're in a situation where you are currently carrying a balance on one or more credit cards, your priority should not be to earn rewards but to decrease your credit card debt. For example, a balance transfer credit card could help you avoid interest charges while you work to pay off your debt.
And using a 0% introductory annual percentage rate (APR) credit card could help you finance a large purchase if you don't have the cash to cover it. But generally speaking, if you decide to open a new credit card, you should prioritize paying off your existing balances before you start accruing interest on another card.
Related: Credit card myths from my childhood I had to unlearn as an adult
Pay attention to your credit utilization
As noted above, the amount you currently owe accounts for 30% of your FICO score. In particular, the amount you owe affects your credit utilization ratio, which is the relationship between your balances and total available credit across all your revolving accounts (including credit cards).
In general, it's a good idea to keep your credit utilization ratio below 30%. So, if you only have one credit card with a credit limit of $10,000, you shouldn't let your balance rise above $3,000. If your credit utilization creeps above 30%, you can lower it by making a payment on your card. Even if you pay your credit card balances in full each month, you'll want to ensure your credit utilization is preferably below 30% when you apply for a new credit card.
Of course, when you open a new credit card or request a credit limit increase, your credit utilization will drop because you'll actually have more credit available. Likewise, if you close a credit card or get your credit limit decreased, your credit utilization will increase because you'll now have less credit available.
Related: How to maximize your chances of being approved for a credit card
Get and keep a no-annual-fee card
One of the first cards you should apply for in your credit journey is a no-annual-fee credit card, such as the Capital One VentureOne Rewards Credit Card. You may be able to get a no-annual-fee card with minimal benefits even if your credit score is relatively low, as some no-annual-fee cards are specifically designed for cardholders with poor to average credit. However, using this card responsibly can help you build credit and boost your credit score over time.
Plus, you can keep a no-annual-fee card account open for the foreseeable future without incurring any annual fees. Getting and keeping a no-annual-fee credit card can help your credit score by increasing your credit history length.
However, to keep your account active, you'll want to use your card for at least a few purchases each year. For example, you could charge a biannual subscription to the card and set up autopay on your account. By setting up autopay, you won't accidentally forget to pay your credit card bill.
Related: Why you should get (and keep) a no-annual-fee credit card
Know each issuer's rules
Knowing the rules and requirements of each issuer is an essential part of being successful with your credit card applications. In particular, each issuer has different rules for sign-up bonus eligibility.
For example, Chase's 5/24 rule means that Chase will not approve you for most of its cards if you've opened five or more personal cards across all banks in the past 24 months. Due to Chase's 5/24 rule, I often recommend adding cards in the Chase trifecta to your wallet before applying for other cards. Even if you aren't ready to pay an annual fee, the Chase Freedom Unlimited and Chase Freedom Flex are excellent no-annual-fee cards to get while you're under Chase's 5/24 rule.
Other issuers also have specific restrictions. For example, American Express considers not only whether you've held a particular card before but even your overall behavior opening and closing American Express cards when determining your eligibility for its welcome bonuses.
Related: Can you have more than one credit card from the same 'family'?
Don't overextend yourself
When you sign up for a card with a sign-up bonus, you typically need to complete a minimum spending requirement within a particular time frame to earn the bonus. Therefore, it's critical to consider this minimum spending requirement when you see an appealing sign-up bonus. After all, you need to spend this amount of money to get the bonus in the specified amount of time.
If you aren't sure you can meet the spending requirements without carrying a balance or incurring extra expenses, don't apply. After all, since most issuers restrict bonus eligibility to once every few years or once in a lifetime, you typically don't want to apply for a card but not earn the bonus. Or worse, you certainly don't want to spend more than planned just because you are chasing credit card rewards.
Related: The ultimate guide to tracking your progress toward a credit card sign-up bonus
Consider business cards
One of the most common misconceptions about rewards credit cards is that you have to own a formal brick-and-mortar business to get a small-business card. But this is entirely untrue.
Business cards are for all types of small businesses, including new companies and entrepreneurs who may need to separate business expenses from personal expenses. Even individuals with a side hustle may be eligible for select small-business cards. In short, you might qualify for a business credit card without realizing it.
If you are eligible for a small-business card, I recommend considering how one or more business cards may fit into your credit card portfolio. In particular, consider whether you can utilize any of the best business and personal credit card combinations. After all, some small-business cards offer excellent sign-up bonuses and unique business-focused spending categories.
Related: What name should I put on my business credit card application?
Bottom line
Whether you're a beginner in the points and miles hobby or a seasoned award traveler, it's essential to keep the topics discussed above in mind when applying for a new card. In particular, remember to keep track of your credit score, pay off your balance in full each month whenever possible and work to improve your credit score if it's lower than you'd like.
After all, your credit score is the leading determinant of your creditworthiness when applying for a new card. And having a good credit score can save you money.
Additional reporting by Ryan Wilcox and Stella Shon.