8 central technical institutions submit preliminary reports on Joshimath | Dehradun News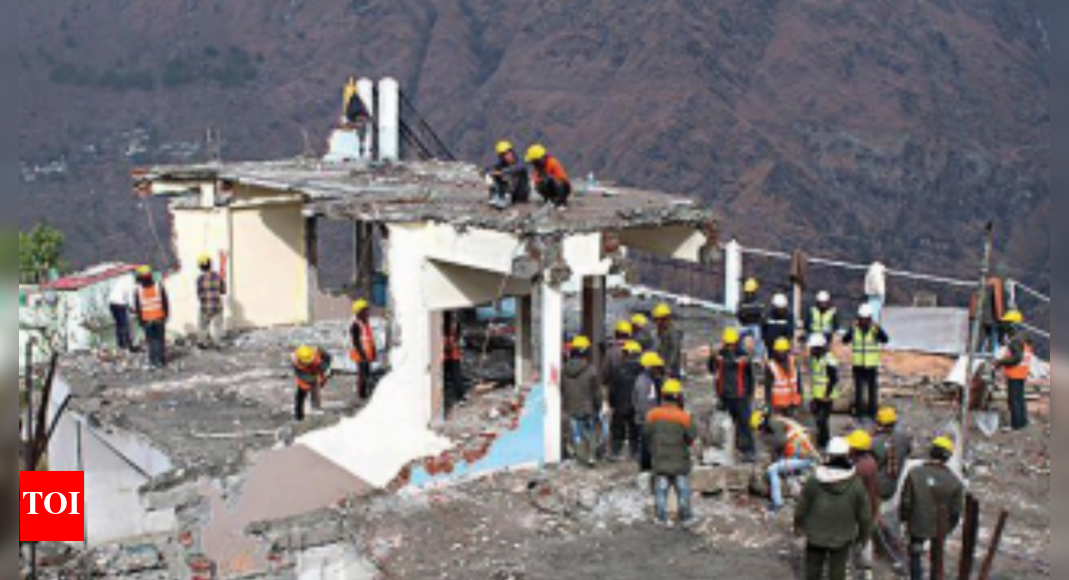 DEHRADUN: The eight central technical and scientific institutions conducting various studies to ascertain the causes of land subsidence in Joshimath have submitted their preliminary reports to the National Disaster Management Authority (NDMA), according to the Uttarakhand State Disaster Management Authority (USDMA) officials.
Central institutions like Central Building Research Institute (CBRI), Geological Survey of India (GSI), Wadia Institute of Himalayan Geology (WIHG), National Geophysical Research Institute (NGRI), Central Ground Water Board (CGWB) and National Institute of Hydrology (NIH) etc. are working on the issue.
Meanwhile, the water discharge from the breached aquifer in Marwari area has increased once again due to rain and snowfall over the last 48 hours in Joshimath and adjoining areas like Auli in the past few days. From 180 litres per minute (LPM) on Tuesday, the discharge went up to 181 LPM on Wednesday. It was hovering around 100 LPM on January 20, according to USDMA.
Experts have taken a sample of the water coming out of the water to ascertain its source. However, the current water discharge is still well below what was recorded in the first week of January. "From the initial discharge of 540 LPM water in Joshimath, it has been reduced to 181 LPM," according to Ranjit Sinha, secretary of disaster management department.