Adani may take legal action against US-based Hindenburg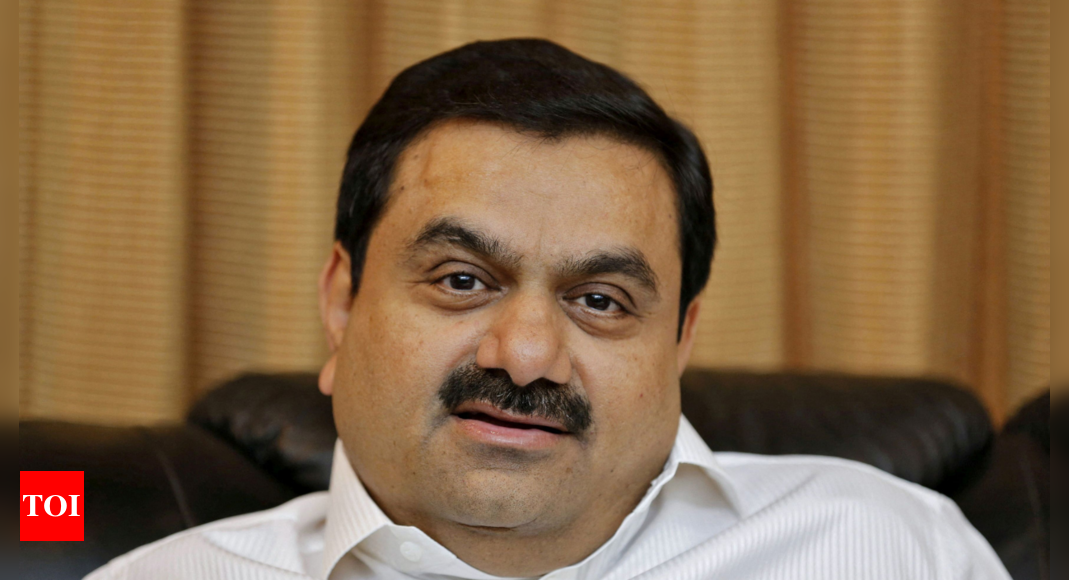 MUMBAI: India's centibillionaire Gautam Adani is considering legal action against US-based Hindenburg Research over its report, accusing his group of "brazen stock manipulation and accounting fraud" that wiped nearly Rs 97,000 crore off the value of his conglomerate's shares in Wednesday's trade.
Adani Group's legal head Jatin Jalundhwala said Thursday: "We are evaluating relevant provisions under US and Indian laws for remedial and punitive action against Hindenburg."
The American firm subsequently said in its Twitter handle: "If Adani is serious, it should also file suit in the US where we operate. We have a long list of documents we would demand in a legal discovery process."
The Hindenburg report pointed out a web of Adani family-controlled offshore shell entities in tax havens serving "several functions, including stock parking/stock manipulation and laundering money through Adani's private companies onto the listed companies' balance sheets to maintain the appearance of financial health and solvency".
The "maliciously mischievous", "unresearched" report has "adversely affected" the Adani Group, its shareholders and investors", Jalundhwala said. The "unsubstantiated contents were designed to have a deleterious effect on the share values of Adani Group companies as Hindenburg, by their own admission, is positioned to benefit from a slide in Adani shares," Jalundhwala said.
"In the 36 hours since we released our report, Adani hasn't addressed a single substantive issue we raised," Hindenburg, described by Fortune as "one of Wall Street's most feared short-selling research firms", said on Twitter. "At the conclusion of our report, we asked 88 straightforward questions that we believe give the company a chance to be transparent. Thus far, Adani has answered none of these questions," the US firm said, "Instead, as expected, Adani has resorted to bluster and threats."
Regarding Adani's threat of legal action against Hindenburg, the research firm said: "We welcome it. We fully stand by our report and believe any legal action taken against us would be meritless."
Later, Adani Group released a report titled "myths of short seller" on its website late Thursday. The report said Hindenburg's 21 questions on related party transactions and court cases are "nothing but Adani Group of companies' own public disclosure from as far back as 2015." It said Hindenburg's accounting (or fraud type assertions) investigation is devoid of facts. Of Adani Group's 10 public listed entities, eight are audited by one of the "big 6" auditors. The report said that the overall promoter leverage in Adani Group of companies is less than 4% of their holding.