AFL gives North Melbourne, GWS Giants a boost in Clarkson hunt; Tasmania AFL licence vote looms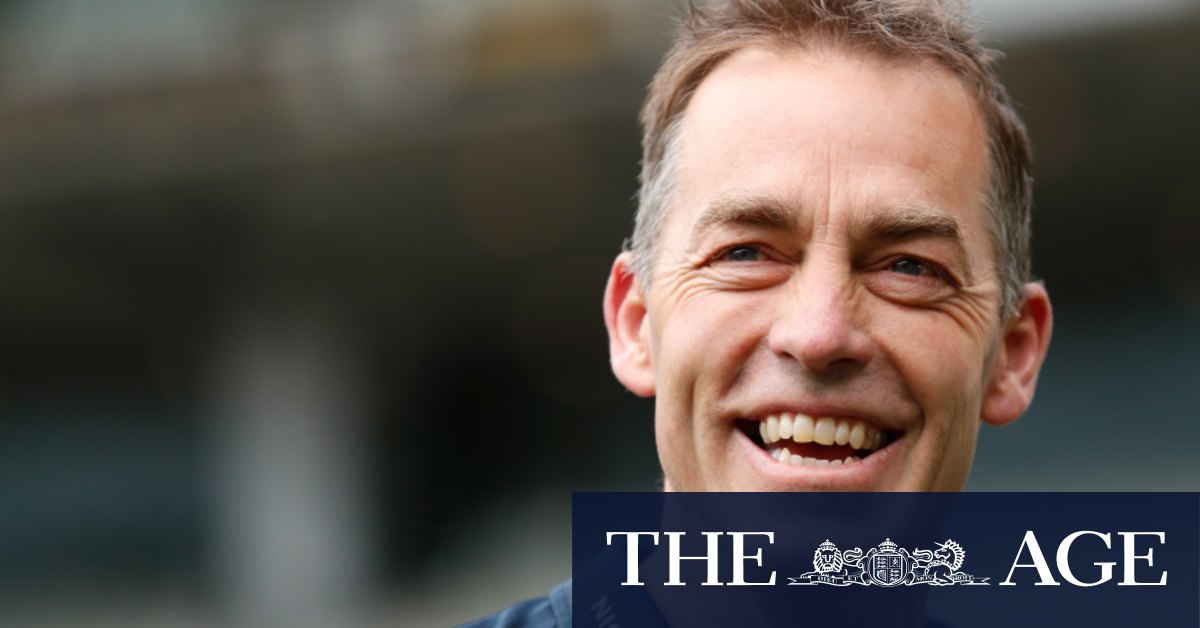 "They can get them but not in the lead-in to an agreement. So, we need our coaches and players to market products, parts of the code, whatever, but they are never part of the agreement," McLachlan said on 3AW.
"So, if you are talking about Alastair Clarkson, he will not be able to bank on, in dealings with North Melbourne or GWS, or whoever he might be talking to … other than to say he has to make his decision on terms offered to him in the salary cap within that framework. If he then signs with whoever that team is, if there is an opportunity or role to market something, then they come up, that's the same way applies to all players and coaches."
Giants chief executive Dave Matthews, who has been interviewed in the search for McLachlan's successor, says his club, should it secure Clarkson, will push the AFL for the added payment. The Giants, struggling for public and media traction now they are out of finals contention, are in a rugby league and soccer heartland and believe they need Clarkson's profile to "help grow the game".
The Giants, with football director Jimmy Bartel playing a key role, have met with Clarkson three times but have also interviewed Richmond assistant Adam Kingsley, Melbourne assistant Adem Yze and caretaker coach Mark McVeigh.
The Kangaroos are predominantly focused on Clarkson, a former player with the club.
Clarkson, busy helping Tasmania's push for a stand-alone side, while also taking in overseas fact-finding missions, has the option of spending another year out of the game but is keen to return next season.
Meanwhile, McLachlan said he still wanted a decision on whether Tasmania is granted the league's 19th licence by the end of the month.
"That was a commitment I made to have a resolution, whatever that looks like," McLachlan, retiring from the top role later this year, said.
The 18 club presidents are due to vote this month, with two thirds needing to approve the bid for it to go ahead. Several presidents have grown frustrated with the lack of detail so far presented, particularly about the finances and the implications for the entire league.
Loading
McLachlan has maintained the new bid must include scope for a new stadium to be built in Hobart, but the funding for this has become an issue, particularly with the Tasmanian government insisting it will only provide a maximum of 50 per cent of the funding should certain AFL conditions be met.
"There is always lumps and bumps and stuff like that, but that's our game. We are sort of coming to the end of the road. The August deadline is where we are committed. It's broadly going to be on that timeline, I am hopeful. These things aren't easy and there has been a lot of work – it's ongoing," McLachlan said.
Although under the AFL constitution club presidents can only veto a decision by the commission to admit a new team if a two-thirds majority vote against the recommendation, McLachlan has made it clear he wants 18 clubs to back the bid with their support contingent on the proposal.