ASX dives at the open as recession fears spook investors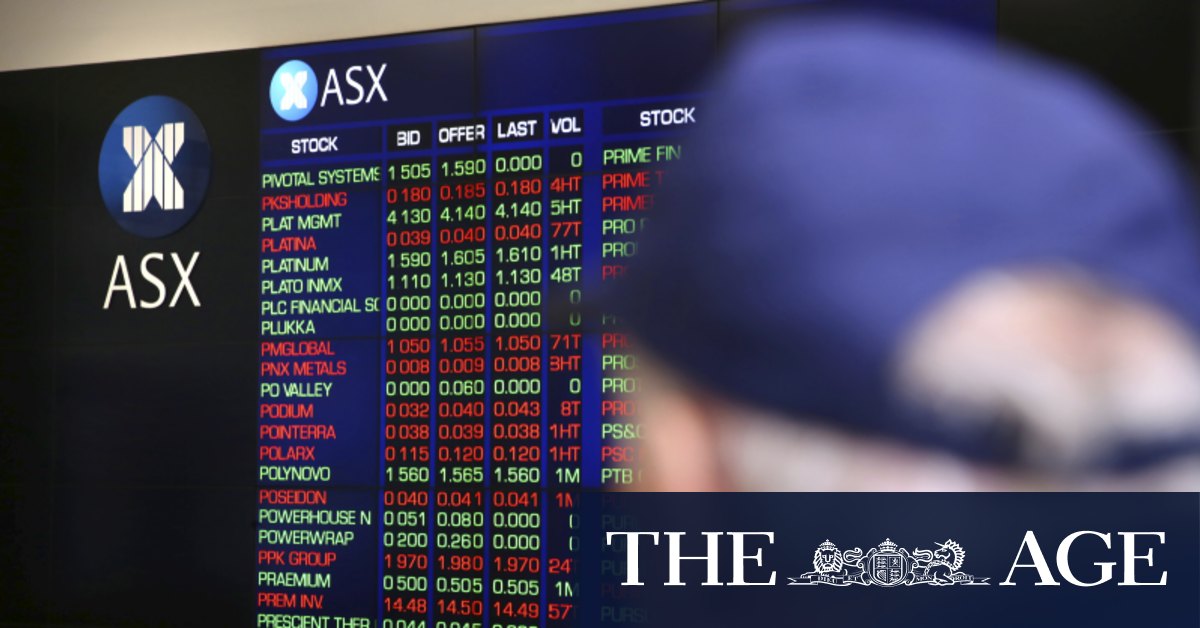 The Australian sharemarket has slumped at the open as the prospect of further interest rate hikes spooked investors and Wall Street continued its descent over fears the US economy may tip into recession.
The benchmark S&P/ASX200 dropped 1.71 per cent, or 112.9 points, lower to 6462.1 points at the open. Energy stocks were the biggest weight on the market, dropping 4.3 per cent as oil prices drift close to wiping out all of the year's gains.
Mining stocks were also significantly weaker as all sectors started the day in the red. Whitehaven Coal was down 7.61 per cent, Pilbara Minerals slipped 5.77 per cent and Woodside Energy dipped 5.66 per cent.
Last week, stocks and bonds crumbled after the United States and half a dozen other countries raised rates and projected pain ahead. Japan intervened in currency trade to support the yen. Investors lost confidence in Britain's economic management.
Wall Street tumbled on Friday, capping a troubling week for investors. Dow Jones Industrial index fell 486.27 points, or 1.62 per cent, to end at 29,590.41 – the lowest level since November 2020. The blue-chip heavy index's closing figures were just shy of the level required for it to be classified as a bear market, that is a 20 per cent decline from the market high on January 4.
"A weekend of reflection hasn't led anybody to change their opinion," said National Australia Bank's head of currency strategy, Ray Attrill in Sydney. "It's a case of shoot first and ask questions later, as far as UK assets are concerned."
Federal Reserve chair Jerome Powell acknowledged this week that there was a chance the US economy could slip into a recession as inflation remained stubbornly high.
"It's very hard to say with precise certainty the way this is going to unfold," Powell said this week.
The economic strain is also being felt across the Atlantic in the United Kingdom, with the Bank of England last week warning there were signs the country was entering a recession. The Australia dollar was knocked lower by the Federal Reserve's hefty hike, with the dollar trading at US65 cents over the weekend.