ASX set to slide after more US losses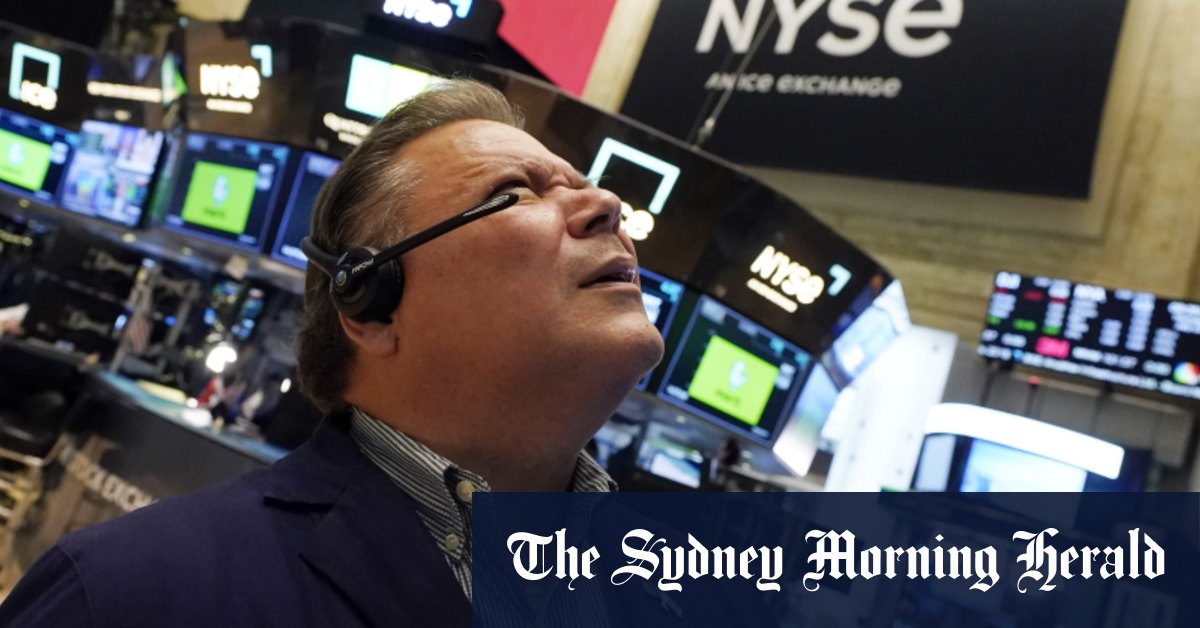 A couple tech-oriented companies got better news Friday after UK regulators gave a preliminary approval to Microsoft's restructured $US69 billion ($107 billion) deal to buy video game maker Activision Blizzard. It would be one of the largest tech deals in history, and shares of Activision Blizzard rose 1.7 per cent.
Microsoft fell 0.8 per cent.
Shares of automakers were mixed after the United Autoworkers said it will expand its strike by walking out of 38 General Motors and Stellantis plants in 20 states. The union did not broaden its limited strike against Ford, which it said has met some of the union's demands in talks this week.
Ford rose 1.9 per cent. General Motors fell 0.4 per cent, and Stellantis rose 0.1 per cent.
Auto workers are looking for raises in pay and other benefits, and a prolonged strike could put upward pressure on inflation if shortages send prices higher. The strikes are just one among a long list of challenges looming over the economy, including a possible US government shutdown, the upcoming resumption of student-loan repayments and shaky economies around the world.
Hanging above them all is the realisation sinking in on Wall Street that interest rates may be staying higher for longer.
The Fed indicated Wednesday it may raise its main interest rate one more time this year. From there, the most commonly predicted path by Fed officials would be half a percentage point of cuts in 2024 from a level of 5.50 per cent to 5.75 per cent. Three months ago, Fed officials were thinking a full percentage point of cuts may be the likeliest outcome.
Loading
High rates drag down inflation by intentionally slowing the economy and denting prices for investments. They also take a notoriously long time to take full effect and can cause damage in unexpected, far-ranging corners of the economy. Earlier this year, high rates helped lead to three high-profile collapses of US banks.
Economists have been pushing out their forecasts for the first cut to interest rates by the Fed next year. EY Chief Economist Gregory Daco, for example, now expects 0.75 percentage points of cuts in 2024, down from his earlier forecast for a full percentage point.
He says recent reports showing a cooldown in the job market suggest the economy may experience a "controlled landing" from high inflation, instead of the hard landing of a severe recession that some investors fear will result from interest rates staying higher for longer.
A report on Friday suggested business activity across the economy is stagnating. A preliminary measure of output compiled by S&P Global slipped to a seven-month low as businesses in services industries lost momentum. Demand was muted for both services and manufacturing providers.
In stock markets abroad, Chinese indexes rose following a report by Bloomberg saying regulators are considering allowing foreigners to own more shares. The report cited unnamed people "familiar with the matter."
Also on Friday, the US Treasury Department and China's Ministry of Finance launched a pair of economic working groups in an effort to ease tensions and deepen ties between the nations.
Hong Kong's Hang Seng jumped 2.3 per cent, while stocks in Shanghai rose 1.5 per cent. Indexes elsewhere in Asia were lower, while European stocks were mixed.