At $6,699, Would You Go On This 2016 Dodge Journey?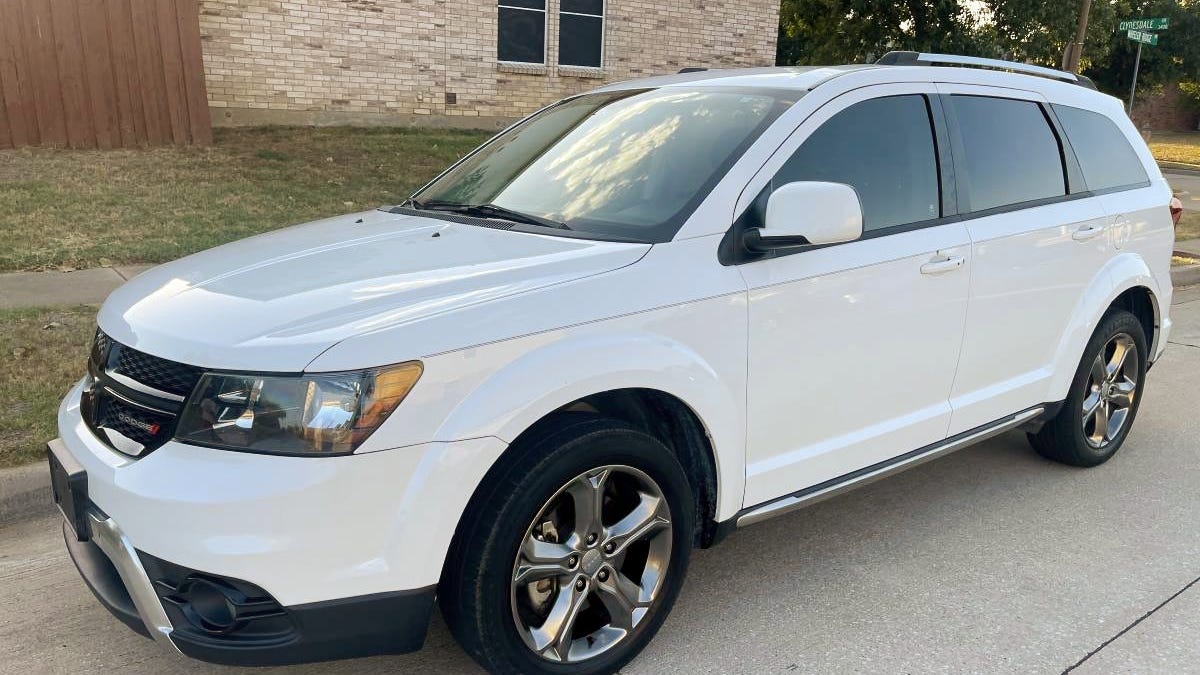 If today's Nice Price or No Dice Journey was on Tinder, it would probably be a perennial left swiper. Mundane as it might be, Dodge has sold a metric ton of these to frugal families. Let's see what that might all be about.
The Resurrected Dodge Dart Should Have Stayed Dead
Opinions were mixed on the odd — and oddly intriguing — 1988 mercury Sable wagon we looked at yesterday. Its retro-style '50 Ford front clip and tail lamps certainly gave the car some unique appeal but came at the cost of losing the Sable's iconic light bar front end. In the end, our modded Sable proved too polarizing to play at the level its $14,500 price tag asked for, resulting in the mash-up Mercury falling in an 84 percent No Dice loss.
OK, I get it. Yesterday's crazy wagon was a little too weird for most tastes. It might even have been so off-putting that some leftover animus may be lingering. As a result, today's voting might be tainted by simple association. In order to alleviate that to the most extent possible, today, we are going to consider a car that is one of the least polarizing, albeit most popular, family haulers on the market. Call it an automotive sorbet to cleanse the palate.
Truth be told, this 2016 Dodge Journey Crossroad Plus is one of the most ubiquitous cars on the road, and yet I highly doubt many of you ever give the model a second thought. Somebody must have been thinking about them because the Journey has proved to be one of Dodge's highest-sellers, earning itself a slot in the marque's lineup for nearly a decade and a half. With six-figure sales across North America for many of those model years, these modestly-sized wagons are all over the place. Why is it, then, that we never really tend to notice them?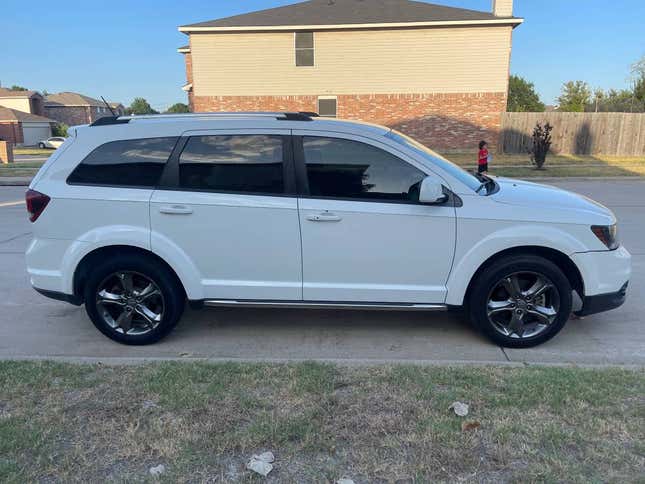 It's been said that familiarity breeds contempt, so perhaps it's that common-ness that affords the Journey its anonymity. Let's take a gander at this seemingly tidy example and see what we've all been missing.
As noted in the model name, this Journey is a Crossroad, which is a bit of a weird label to denote that it's AWD. The Plus part of that name adds a few bells and whistles to the mix. The basics of the car start with a 2.4-liter DOHC four-cylinder making 173 horsepower and 166 lb-ft of torque. This engine's claim to fame is having been built as part of the Global Engine Manufacturing Alliance (GEMA), which counts Chrysler, Hyundai, and Mitsubishi as its members. The four-cylinder is paired with two more fours — a four-speed automatic transmission and no-fuss AWD powering all four wheels for when the going gets tough.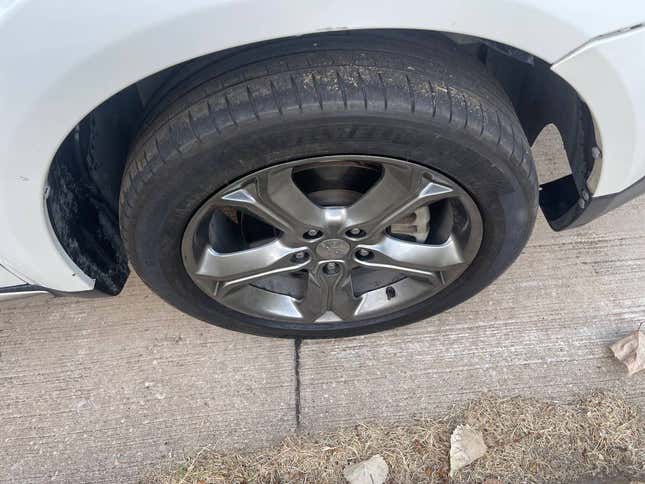 Contemporary reviews of the Journey describe this drivetrain as being only adequate; however, the seller of this car claims it to drive "smooth on the highway" and to provide 28 mpg while doing so. It's also touted as being in great condition and does appear to be so in the ad's pictures despite its overall shape and white color earning it an uncanny resemblance to a chest freezer. That mundane style is spruced up a bit by a set of handsome and clean alloys and a smattering of brushed metal trim here and there.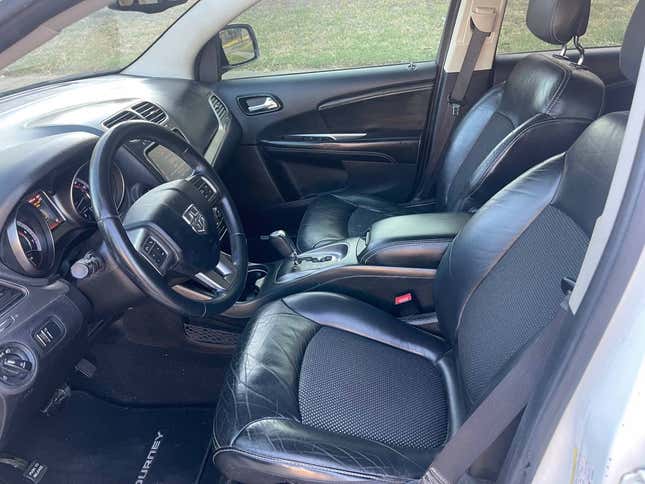 Another benefit of the Journey's design is that it makes room for three rows of seats in the cabin in a reasonably small footprint. Yes, the third row is kid-friendly only, but then how many other cars of this size are anything other? As an added benefit, this Journey has a number of cool features, including a sizable screen in the dash for infotainment with aux inputs for people who happen to have a random aux lying around. Everything in the cabin seems to have held up pretty well over the years, and the 148,000 miles it has covered over that time.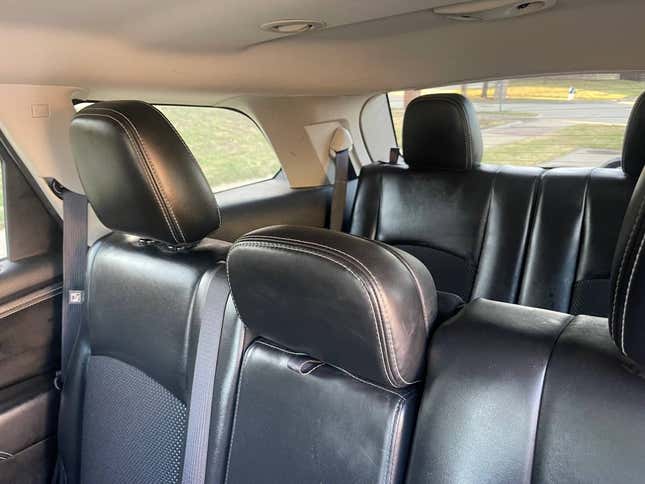 According to the seller, this one-owner car has "NEVER BEEN IN AN ACCIDENT," works as it should, and wears decent tires. The ad does warn that this isn't a new car, and so it's not perfect. Hey, who of us is? It also comes with a Texas Blue Title, which I believe means it's clear of any malarkey.
Now, I'm going to ask you to go against the grain of your tightly held belief in the auto enthusiast's credo and consider what the purchase of this Dodge Journey might rightfully entail. More so, I'm going to ask you to consider its $6,699 price tag and decide whether that might actually be a bargain. Ready? OK, here we go.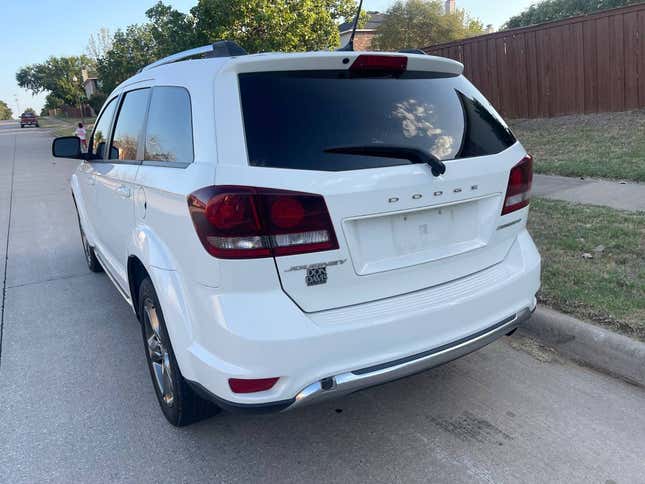 What do you think? Is this seemingly well-presented Journey worth that $6,699 asking as it sits? Or does that price make this a totally forgettable deal?
You decide!
Dallas, Texas, Craigslist, or go here if the ad disappears.
Help me out with NPOND. Hit me up at remslie@kinja.com and send me a fixed-price tip. Remember to include your Kinja handle.