Australia great Adam Gilchrist reveals his four World Cup semi-finalists | Cricket News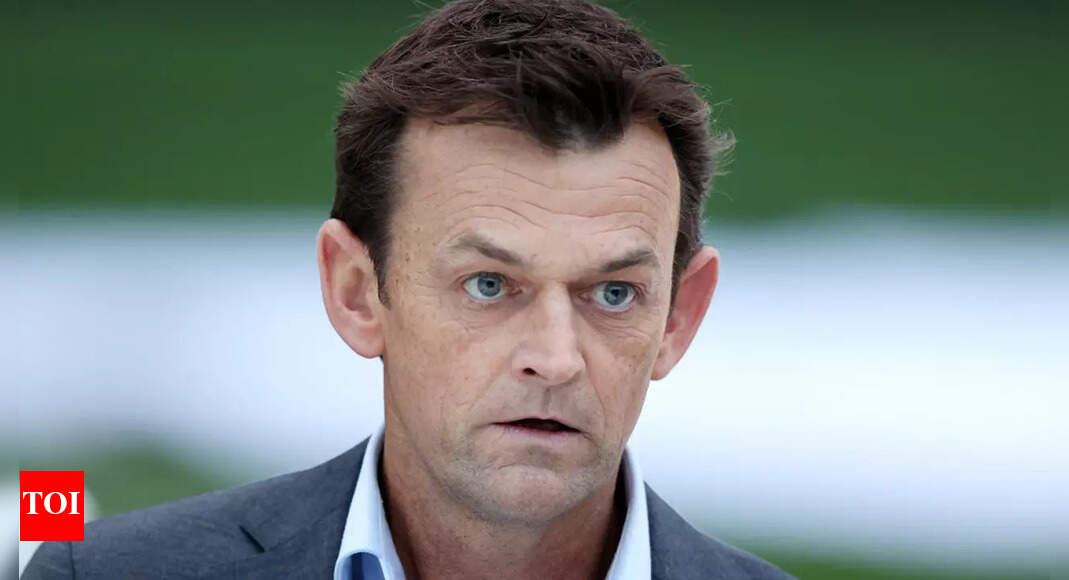 NEW DELHI: Australian great and former wicket-keeper batter on Monday revealed his four semi-finalists for the upcoming ODI World Cup slated to start in India on October 5.
The man, who boasts an impressive record of nearly 400 international matches spanning three formats, accumulating over 15,000 runs, and being responsible for over 900 dismissals (comprising catches and stumpings), had a clear and uncomplicated selection when it came to identifying the four potential semi-finalists.
"I think India and Pakistan could feature in the semi-finals, Australia and England are the other two teams," said Gilchrist at a promotional event in Ahmedabad.
Gilchrist is optimistic about the five-time World Cup champions Australia's prospects in India, especially considering their previous success in the country. In their last visit, they secured a 3-0 victory in a bilateral series.
"Australia will learn a lot from their efforts in South Africa when they come to India, they have got three games before the World Cup against India so they will have a bit more of a full strength squad there so that might tell us a bit about where they are at so it's a bit hard who's gonna win it (World Cup) but I think there is probably four semi-finalists there."
Adam Zampa recently was taken to cleaners by Heinrich Klaasen during an ODI in South Africa, having gone for 113 and 70 in his quota of overs. But Gilchrist has full faith in Zampa's quality and ability to bounce back.
"Adam Zampa, obviously in South Africa was at the receiving end a little bit but it's different conditions out here in India with different pitches and he is a world-class spin bowler and he has shown that particularly across T20 cricket and now he gets his chance in the 50 over World Cup," Gilchrist said.
Australia will bank on their experienced players.
"So it's a very knowledgeable group and they are going to have to use all that experience against batting line ups now across the globe and play without fear, so that is a challenge for all the bowlers on how to take on aggressive batting line ups."
There have been some suggestions about pushing veteran David Warner down the order but someone, who was a mega successful opener in the shorter formats, feels a move like that could well back-fire.
"He (Warner) looked really good in South Africa for the most part of what he did, I think he has got to bat at the top, there has been some sort of discussion that he bats down the middle order but I think he has got to open," he then gave his rationale.
"…and he (Warner) showed in South Africa a couple of times that he is aggressive and dominant at the top of the order as he has ever been so I think they bring with him a lot of experience and a lot of confidence and I think he should play at the top of the order for Australia and if he plays really well then our opposition will fear that."
(With PTI inputs)