Australia news latest updates: tributes flow after Olivia Newton-John dies, aged 73 | Australia news
Key events
NSW government reluctant to answer 'serious questions', opposition leader says
Chris Minns, the NSW opposition leader, also appeared on ABC Breakfast News this morning to discuss the state of the NSW Liberal party amid the ongoing revelations of the inquiry into the former deputy premier John Barilaro's appointment to a lucrative New York trade role.
Asked what he thinks of Barilaro claiming he was the victim not the perpetrator in this, Minns said:
I mean it's a bit ridiculous. At this point, this is taxpayer money. We need to know how it's been spent. Circumstances around this appointment have been completely untransparent from the very beginning. The government has worked very hard at obscuring from the public exactly what happened in relation to the Barilaro appointment.

And in the last two weeks we've had a situation where the deputy leader of the Liberal party has resigned, we've got someone from the panel, the public service commissioner, who believes that she was misled. And most of the information has reluctantly been released from the New South Wales government. So there's serious questions to be answered and the government seems reluctant to do so.
Marles commits to plug capability gap with submarines built in Australia
Asked if military will now a top priority of the budget, Marles told ABC Radio:
Making sure we have the most potent defence force we can have is absolutely a top priority of the government.

We are very focused on making sure we have an evolving capability for our defence force, that it's as potent as it can be.

We need to be open-minded about how we plug the capability gap, but we must plug it.

It is going to be essential for us in terms of that future submarine capability to build the submarines in Australia.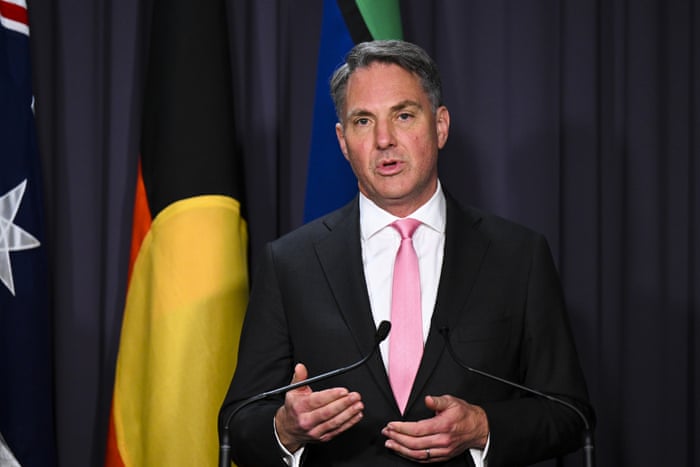 'What we want to see is calm,' defence minister says of China military build-up
Richard Marles, the acting prime minister and defence minister, appeared on ABC Radio this morning as China steps up military exercises in the Taiwan Strait.
Australia's foreign minister, Penny Wong, is calling for a cooling of tensions. Marles joins her in calling for "calm".
Marles had this to say on the significance of the escalation:
What underpins all of this is that China has engaged in the biggest military build-up we've seen since the end of the second world war and that's the fundamental fact that shapes the strategic circumstances of the region.
Asked if he is concerned about a looming capability gap, he said:
We're completely aware of the military build-up China has engaged in … and it's of enormous concern … it's certainly one of the key facts in shaping Australia's strategic circumstances.
However, he says:
What we want to see is calm and what underpins our position is a view that we don't want to see any unilateral changes to the status quo on either side of the Taiwan Strait.
NSW expected to elect Matt Kean as deputy leader
While the nation and international community mourns Newton-John, the cogs in the wheels of politics continue to turn.
New South Wales Liberal party will today elect its deputy leader after Stuart Ayres resigned last week.
Treasurer Matt Kean is the only candidate running, after transport minister David Elliott pulled out yesterday.
As my colleague Michael McGowan reported yesterday:
The meeting is likely to be a coronation for Kean, but not before a nasty public fight prompted by the transport minister David Elliott's determination to block him from winning the job.

After insisting he would run for the role, Elliott went on Sydney radio station 2GB on Monday to announce he would withdraw from the contest.

"Yes, I'm disappointed. Yes, I've had to eat humble pie. Yes, I've had to say to the premier, 'Yep, you're the boss'," Elliott said.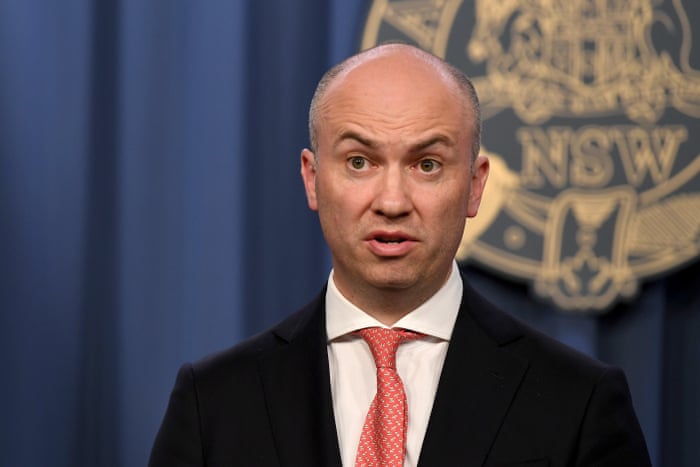 Daughter remembers Newton-John as "best friend"
Newton-John's daughter Chloe Lattanzi shared this beautiful childhood image with her late mother, with no words.
Only three days before Lattanzi had shared a recent image with her mother captioned "I worship this woman. My mother. My best friend."
Radiohead guitarist remembers Newton-John for being more than first crush
Ed O'Brien, the guitarist for Radiohead, remembers Newton-John for being his first crush, as well as for helping him through the "really rough time".
"My imaginary friendship with you, which lasted from 1978 until 1980 helped me to deal with the fallout of my parent's divorce," O'Brien wrote on Instagram.
'Your Danny, your John': tributes pour in for Olivia Newton-John
Tributes pour in for Newton-John
Grease co-star John Travolta shared a message to Newton-John on social media signed "Your Danny, your John":
My dearest Olivia, you made all of our lives so much better. Your impact was incredible. I love you so much. We will see you down the road and we will all be together again. Yours from the first moment I saw you and forever! Your Danny, your John!
Fellow entertainers and leaders the world over have also paid tribute to the beloved star.
Australia wakes to the news that one of its biggest stars, Olivia Newton-John, has died aged 73.
Beyond Sandy and a career as a best-selling artist, Newton-John was known for her advocacy for cancer research following her own diagnosis.
In a statement posted on social media, Olivia Newton-John's husband John Easterling said:
Dame Olivia Newton-John (73) passed away peacefully at her Ranch in Southern California this morning, surrounded by family and friends.
Guardian Australia would love to receive your tributes in the comments.