Australia politics live: Stella Assange to address National Press Club; Chalmers defends stage-three tax cuts | Australian politics
Stella Assange to address National Press Club
Stella Assange, the wife of imprisoned WikiLeaks founder Julian Assange, is in Australia for the first time to attend a rally calling for his freedom.
Assange will address the National Press Club today ahead of the rally on Wednesday, to take place in Sydney's Hyde park. Her appearance was due to be timed with US president Joe Biden's now cancelled visit to Australia.
She will be speaking among Assange's family members, as well as Greens senator Peter Whish-Wilson and whistleblower David McBride.
Assange said the Australian people were "committed to Julian's freedom", pointing to recent comments by the opposition leader that brought the Coalition in line with Labor agreeing it was time for his release.
The unity we see in politics reflects that. It is important to show the Biden administration that Julian's freedom is not up for debate. It is essential to press freedom, it is essential to justice, and it is essential to its most important ally, Australia.

Australians are at the forefront of the global movement to free Julian. I will join the Australian people for the historic Quad rally on the 24th, to show the Biden administration that Julian's family and country stand firm, even in the president's absence, and we are backed by many millions who fight for truth and justice around the world.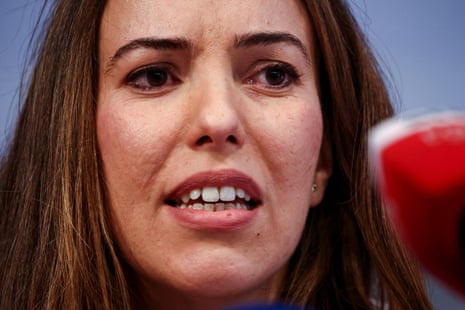 Key events
There will be a state memorial for Barry Humphries at the Sydney Opera House –Friday, 15 December 2023 after his family accepted the offer for the state honour.
Anthony Albanese said it was the right thing to do
Barry Humphries was a much-loved Australian and a huge loss to the arts community.
The federal government is working with the NSW Labor government for the event.
Humphries passed away in April aged 89.
The memorial will feature dignitaries, family, friends and fans of the late Mr Humphries from across the country and around the world and more details can be found here nsw.gov.au/stateservices (later in the year, given it is still seven or so months away. Bookmark it if you're interested)
Independent Goldstein MP Zoe Daniel is serious about wanting to ban gambling ads during broadcasts (streaming included) and says the government needs to get on board with what the community wants:
The Australian Communications and Media Authority has itself concluded that an effect of restricting gambling ads during live sport after rule changes came into effect in 2018-19 was simply an increase in gambling ads during non-sport programs – especially between 6 and 1030pm when children and teenagers are watching.
Not only that, the total volume of gambling spots increased by no less than 50 percent in 2018-19 after the new regulations came into effect, compared with 2016-17 under the old rules.
This is why I am introducing this Bill, the Broadcasting Services Act Amendment (Prohibition of Gambling Advertisements) Bill 2023.
It is a direct reflection of community sentiment and I thank all of those from within my community of Goldstein and from around the country who have contacted me in support of this Bill.
I acknowledge the groundbreaking work done by Andrew Wilkie and Nick Xenophon as well as the continuing efforts by my fellow crossbenchers, especially Rebekha Sharkie and Kate Chaney.
If not us who, if not now, when? It's time to ban gambling ads.
Jordyn Beazley
[Continued from previous post]
Karen Cox, chief executive of the Financial Rights Legal Centre, is also urging the government to legislate the regulation of BNPL products rather than relying on an industry code of practice.
In our experience, complaints under the BNPL Code don't lead to any real consequence or change in industry practice.

It is good to see that BNPL providers will be required to be licensed under the Credit Act, subject to the same dispute resolution options as providers of traditional credit, and subject to some form of responsible lending obligation. It is disappointing BNPL will not be treated the same as all other credit.

Great attention will be needed in the drafting of these obligations to make sure they address the harms we see every day. Small amount, low cost credit does not equal safe or sustainable lending.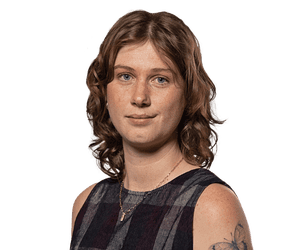 Jordyn Beazley
Consumer groups welcome BNPL changes but fear reforms do not do enough to protect users
Consumer groups and financial counsellors have welcomed the government's plan to regulate buy now pay later products like Afterpay and Zip, but they are concerned it won't go far enough to protect vulnerable consumers.
The government has announced buy now, pay later (BNPL) products will be regulated as credit products, however won't apply all the consumer protections mandated for other credit products.
The group – including the Consumer Action Law Centre and Choice – are urging the government to include requirements for BNPL providers to check a loan is suitable, regardless of the amount.
The Consumer Action Law Centre CEO, Stephanie Tonkin, said:
Too many financial counselling clients have multiple BNPL accounts. The government's approach will only work if there is a requirement for BNPL providers to be part of the credit reporting system, to reduce the risk of over-commitment.

It is wrong to assume that just because a loan is for a small amount that it is somehow a lower risk. Small amounts can cause big problems.
Strong wages growth a solution, not a cause, for inflation: Chalmers
Jim Chalmers told Sky News that wages growth is not the reason we are seeing inflation (just a bit louder for some economists at the back):
When it comes to these cost-of-living pressures, decent wages growth is part of the solution, not part of the problem. We don't have too much inflation in our economy because people are getting paid too much.

In fact, for too long now, the best part of the decade, we've had wage stagnation from our predecessors' deliberate wage suppression. We take a different view; we want to see wages growing strongly again in a sustainable way, we want businesses to be productive as well because an important part of dealing with these cost-of-living pressures is making sure that people who work hard can provide for their loved ones.

And that's why we are so pleased and so proud to see the strongest wages growth for more than a decade, the strongest first 12 months in jobs growth for a new government on record, faster jobs growth than the major advanced economies – these are important opportunities and important reminders of what Australians have been able to achieve together under the first 12 months of our government.
BNPL changes would bring sector into line with other credit providers
So what is the government doing on buy now, pay later, exactly?
Stephen Jones says:
Under our plan, which was listed as option 2 in our consultation paper, buy now, pay later providers will be required to:
hold Australian credit licences;

comply with responsible lending obligations;

meet statutory dispute resolution and hardship requirements;

comply with statutory product disclosure and other information obligations;

abide by existing restrictions on unacceptable marketing; and

meet a range of other minimum standards in relation to their conduct, and in relation to their products.
That would bring the BNPL sector into line with other credit providers and also means Asic will have enforcement powers.
The industry will still be consulted before anything is put in place though and the aim is not to burden players:
The responsible lending regime will be central to our approach. However, our legislation ensures that the obligations on BNPL providers are scalable and technologically neutral. We will make sure they are the right fit for the risk level of their products.
Tory Shepherd
Home affairs department secretary says contracts with PwC being probed
The home affairs department has investigated six contracts it has with PricewaterhouseCoopers in the wake of revelations the consultancy giant used secret government information to help other clients minimise their tax.
In senate estimates this morning, under questioning from Greens senator Nick McKim, the department secretary Mike Pezzullo said he was applying a Russian proverb to the department's interactions with PwC: "Trust, but verify". He said:
Obviously, like everyone, I've been watching the revelations of what was done with tax sensitive information with concern. I won't speak for my fellow secretaries but I suspect all of us are doing the same thing.

Just as a matter of due diligence, I've asked the chief operating officer to look at all the engagements that we've had.

Knowing everything I know, I've asked [deputy secretary Justine Saunders] to take much closer interest, to pay much closer attention and to verify everything that's been done, especially where there's a risk of monetary advantage – so market sensitive or tax sensitive or revenue sensitive information. Unless new information comes to light, or the government itself makes a broader decision, I don't think I can do anything more than I've done.
Buy now, pay later changes intended to make it safer, not harder, to use, says Stephen Jones
Stephen Jones is announcing the proposed changes to buy now, pay later schemes – but does that mean you won't be able to sign up?
He says no, it is just about regulating the industry:
We don't want to make it harder for people who are using buy now, pay later in the way it was intended, but we do want to ensure that we're lifting the bar to ensure that this form of consumer credit is regulated in a way that makes it safe and affordable to use, that we're lifting the bar right across the credit market.
House of Representatives sitting begins
The house sitting has begun, but don't expect to see the referendum legislation debate resume until around midday or so.
So far there are 70 speakers on the speaking list. So that is going to take all week. At least.
Australia 'can be a clean energy export superpower', says Plibersek
Tanya Plibersek's punishment of having to "debate" Barnaby Joyce each week on network television continues.
Asked about the pact the US president, Joe Biden, and Anthony Albanese signed in Japan over the weekend to develop new renewable technologies together, Plibersek said:
We've always built our wealth on energy exports, and we can be a clean energy export superpower as well. This means that we get a piece of the enormous action in the United States at the moment, the billions of dollars that they're pumping into renewable energy projects. It means that we can focus on green hydrogen here in Australia. We put $2 billion in in the last budget. It means we can focus on our domestic battery manufacturing industry, the critical minerals that support a renewable energy transition. And, of course it helps us meet our climate change objectives as well.

The sooner that we get more renewable energy into our own domestic energy supplies, the sooner the world transitions to more renewable energy the better for the environment and the better for the Australian economy.
For some reason, Joyce who wants more coal fired power stations opened, was also asked about this and he said:
The boot is full of vacuum cleaners and I'm ready to sell, sell, sell! Look, first of all, it's not legally binding, but, you know, I understand why the United States want to be involved in critical minerals. I mean, it's an incredibly important industry. That's why we invested so much in such things as the Outback Way to connect new critical minerals precincts, the Darwin to Alice Springs railway line, which also assists in the movement of that. But you've got to ask the question: are the Labor party ever going to continue on with the construction of these?
Sigh.
NSW to lift stamp duty thresholds for first-home buyers and undo Perrottet reforms
For potential home buyers in NSW, Ben Smee has some news for you:
The New South Wales government has vowed to make changes to stamp duty thresholds to allow more first home buyers to access concessions.

The government says it will introduce legislation this week to increase thresholds for stamp duty concessions so that five out of six first home buyers pay a reduced rate or no stamp duty.

Changes to the first home buyers assistance scheme will mean properties worth up to $800,000 will be exempt from stamp duty, lifting it from $650,000. Concessions will apply to properties worth up to $1m, up from $800,000.

The government says that 84% of first home buyers will pay no stamp duty or a reduced rate under the reforms.
And for those who have been unable to continue with their morning after learning Instagram was down – I have good news. It is back.
Guardian Australia will have fresh posts for you very soon – get a snippet of news along with your memes.