Australia politics live updates: Labor pledges to boost Aukus, former ADF chief calls for 'red line on climate security' | Australia news
Q: We are at a tipping point here and the way to keep down the inflation is to increase interest rates, the reserve bank rarely increases rates in an election campaign because it doesn't want to seen to be political, will it worry you at all if they did move rates up as they should to get ahead of the issue, to keep inflation subdued.
Scott Morrison:
I have never been a commentator on what the reserve bank should do.
Q: I am not asking your view of what they should do, but if they did during an election campaign or that worry you at all? Should they be completely independent and do what's best for the economy?
Morrison:
I respect the independence of the reserve bank, and they need to make the judgements they need to make in the judgements they need to make in the best interests of the Australian economy and I have no doubt they will do that, there's a big difference between what occurred in 2007 and where we are now, the reserve bank did that last time and the rate was 6.5%, today it is 0.1% and so I think the circumstances of the economic environment we are in our is very different.

The pressures coming on are not homegrown, they are external and what we are seeing with that impact, the lag from the pandemic, the impact of the war in Europe, of course this is going to have an impact on the global economy, what we have seen of the recession and the pandemic was 30 times worse than what happened in the global financial crisis, but we have a 50% better record of what labour did during the GSC on getting people into jobs.

Our economic management, these numbers are not numbers, they are people's cost of living.

They are what they are having to deal with and that gives us great concern, but the way to deal with it is ensuring we keep strong economic management which is bettering the rest of the Western world, whether in unemployment or growth of jobs, whether it's getting our electricity prices down by 8%, over 9% down since I became prime minister, ensuring we are keeping the Triple-A credit rating, we have been a steady hand during the most immense pressures on our economy and it is paying dividends but still tight, so now is not the time to risk it on Labor.
Here is Scott Morrison on the Seven network saying much the same thing (and say what you will about Kochie, but his strength is understanding the economy, so his questions were a little more targeted than other commercial networks).
Q: You got unemployment down but wage growth isn't coming through to meet those inflation rises, so it's not all just coming from overseas. Did you overcook the economic stimulus, and this is the sting in the tail?
Scott Morrison:
I don't believe so, that's not borne out of what we are seeing overseas. What we are seeing in Europe … what we are seeing in the US, even across the ditch in New Zealand, their inflation rate is tapping on the door of 7%. Canada, just below that.

What we are seeing are effects on rising costs of living, and the way to deal with that is to keep your Triple-A credit rating, provide relief where you have in the budget and knew that was coming. And that is why we put that relief in the budget, because Australians are just getting up after the terrible impact of the pandemic and our economy is strengthening.

We didn't want them to be held back when the cash rates and the average discount mortgage rate is around 3.6%, and many people will be paying less than that. One of the things Australians have also done is during the pandemic, been very clever paying down their debt.

… What the numbers tell us is the economy is incredibly important, and who you trust to run the economy. You don't want to add further risk with a Labor party that doesn't have the formal record.
Scott Morrison has been doing the media rounds this morning. This is the main message. This is from the Nine network:
Well, cost of living pressures are very real and we understand that. And those pressures, as we know, are emanating from the war in Europe [and] the hangover from the continuing pandemic, which is disrupting supply chains, putting prices up.

And that is putting a lot of pressure on Australians. And that is why in this budget that we had before the election, we ensured that we were providing real relief now, from the ability to turn the budget around by $100 billion in the last 12 months: so we could provide a halving of the fuel tax, we could provide the $250 to those pensioners and others on income support, fixed incomes, right now, as well as providing that $420 support in people being able to keep more of what they earn when they put their taxes in on 1 July.

So they are real pressures. Over this pandemic, we saw after 27-28 years, the first time Australia went into recession because of that pandemic.

These are not ordinary times. They're the hardest economic times. They're the hardest economic times we have seen since the Great Depression. You mentioned about 2007, with John Howard, interest rates then were 6.5%. Today, they're 0.1%.

On the cash rate. Australians are taking out mortgages at around about 3.6% or thereabouts, that's the average for new loans. And that average mortgage is around $600,000.

But one of the things they've done on their mortgages, and I really want to commend Australians – we've all come through this pandemic together. And one of the things Australians have been doing is they've been paying down their mortgages, and they've also been switching from variable to fixed rates.

We have gone from 20% on variable rates to 40%. Australians have been making wise decisions about de-risking their economic future.

They know what's going on. They've been making their decisions. We've been making the same decisions. Australians don't want to risk their economic future and that's what this election is all about.
Labor is expecting Anthony Albanese will be back on the campaign trail tomorrow.
Katy Gallagher says that is the plan, anyway:
I had a phone call with him this morning. He sounded pretty good. We're expecting him out of isolation and heading back to the campaign trail. But I think that it's important, as anyone who has had Covid knows, that we follow the health advice and also take a bit of care of each other as we're getting over it and that can take a little bit of time. But he sounds pretty good to me and we're looking forward to having him back on the team.
Q: And that is back – just confirming, because you haven't actually said – will he be back out tomorrow, is that the plan?
Gallagher:
That's the expectation, yes.
In case you missed it yesterday, if the government is claiming the safeguards mechanism is a sneaky carbon tax, then the government has a sneaky carbon tax.
Cost of living is going to haunt the Coalition as it moves forward with the campaign. And while senator Jane Hume is right when she says that interest rates were always going to rise, it's happening faster than even the RBA imagined – it wasn't looking at raising rates until 2024 "at the earliest".
So perhaps this isn't the best message, especially given how many people are already on the bubble and under economic stress.
Former ADF chief calls for 'red line on climate security'
Australia must "draw a red line on climate security" amid the fallout from a security deal between China and Solomon Islands, according to a former chief of the Australian defence force.
Retired Admiral Chris Barrie, who is also an executive member of the Australian Security Leaders Climate Group, called for new commitments to the Green Climate Fund and mitigation actions consistent with the Pacific's focus on warming of less than 1.5C.
In a statement issued days after Scott Morrison said the US and Australia had the same red lines when it came to opposing a Chinese military on Solomon Islands, Barrie said:
The government needs to draw a red line on climate security, instead of specifically targeting the Solomon Islands …

The key to Australia's successful re-engagement in the Pacific is a Pacific Climate and Security Initiative that would give priority to the Pacific's needs.
Barrie pointed to the 2018 Boe Declaration, which states that "climate change remains the single greatest threat to the livelihoods, security and wellbeing of the peoples of the Pacific". He added:
All Pacific island leaders say Australia is not taking their concerns seriously enough. Many are concerned that the government is prioritising the expansion of Australia's coal and gas industries at the expense of the Pacific's future, as the islands face fossil-fuel driven sea-level rise and extreme weather events like more intense cyclones.

They are quite right, but Australia's leaders must recognise that we are equally exposed to the climate threat. By holding on to this obsession with fossil fuels we are destroying our own future as well as theirs.
Barrie's statement is silent on particular political parties' campaign pledges. But Labor on Tuesday promised to "listen and act on Pacific island warnings of the existential threat of climate change", as part of its plan to restore Australia's influence in the region.
Happy Thursday. Another campaign week is almost down – and we're still talking defence and climate.
Labor wants to show it can be strong when it comes to defence as well, pledging to boost the Aukus agreement. And presumably keep all allies happy.
Meanwhile, as the Coalition tries to show that it's united on climate (while attempting to create a new "Labor has a carbon tax" scare campaign) a former ADF chief wants a "red line on climate security" for the Pacific, mixing both defence and climate together. Climate is a major security issue for the Pacific nations, no matter how much Ray Hadley wishes otherwise.
And of course the cost of living issue continues to rear its head, with the Morrison government facing the prospect of the reserve bank raising interest rates in the middle of its re-election campaign. The last time that happened was 2007, I believe. The mood for change was sweeping the nation then, and you can't say that now. But it's not something the government wants to happen.
But the bank is independent. And it has a responsibility to maintain its credibility. Internationally, central banks are raising rates. In Australia it's just about when it happens.
We'll bring you all the news as it happens. Thursdays are traditionally the worst day of the week (it's science) so make sure you have a double coffee this morning.
Ready?
Labor to boost Aukus with $1.2bn defence research agency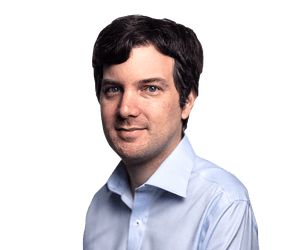 Daniel Hurst
Labor will continue its attempt to outflank the Coalition on national security by pledging to create a new strategic research agency to investigate breakthrough technologies.
The opposition says the plan, to be announced today, will reinforce the Aukus partnership with the US and the UK because the new body will "boost Australia's involvement in technology sharing and research and development".
A quick reminder that Aukus is about more than submarines: Australia, the US and the UK are also planning to deepen their work on cyber capabilities, artificial intelligence, quantum technologies, additional undersea capabilities and hypersonic weapons.
Labor's proposed new body – to be called the Advanced Strategic Research Agency (ASRA) – is expected to have $1.2bn in funding over 10 years and will be housed within the defence portfolio. Labor's plan includes transitioning the existing Defence Innovation Hub into the independent agency over time, with a focus on Aukus priorities.
The agency would work closely with its counterparts, the US Defense Advanced Research Projects Agency (DARPA) and the newly created UK Advanced Research and Invention Agency (ARIA).
In a statement issued in advance of the announcement, the Labor leader, Anthony Albanese, said the agency would be modelled on DARPA in the US and would become "a premier avenue for linking Australian industry (including SMEs) and universities with our Aukus partners".
Albanese said in a joint statement with the shadow defence minister, Brendan O'Connor, and the shadow defence industry minister, Matt Keogh:
After almost a decade of neglect under the current Liberal government, there has been a lack of strategic defence and national security-focused sovereign research, funding and projects. This is leaving Australia vulnerable to strategic technological surprises.
Here is the fine print about what it would actually do:
ASRA would ensure cutting-edge research from public sources, such as universities and industry, and classified research from industry and other government agencies (such as CSIRO), are supported and co-ordinated.

ASRA will also aim to leverage private investment into its research priorities. It will ensure the development of sovereign research capabilities for Australia, especially in getting prototypes to delivered technology.
The Labor statement points to previous achievements of DARPA in the US:
DARPA's recent work includes unmanned anti-submarine vessels, sixth generation jet fighter technologies, atmospheric water extraction, reusable robotic spacecraft, hypersonics and media forensics (identifying deepfakes). Famous commercialised projects from DARPA include the internet, the computer mouse, GPS, and Siri.