Australian Nursing Federation WA members strike for the first time in 24 years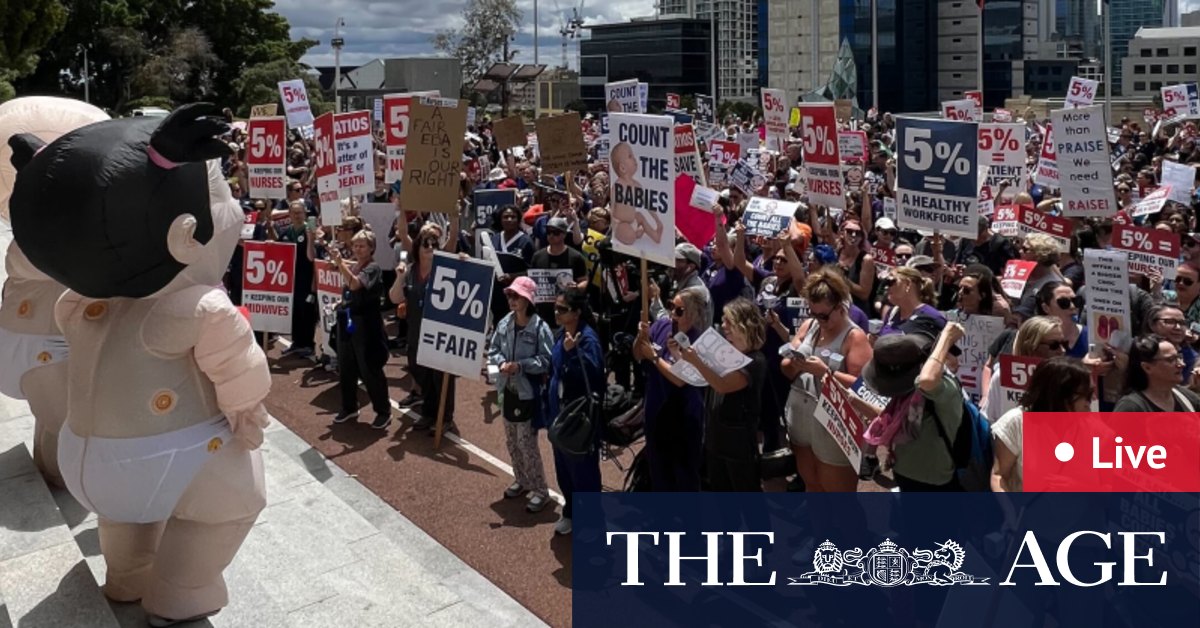 Premier Mark McGowan says while legitimate industrial action is a fundamental right of workers, today's action by Western Australia's nurses is unlawful.
"I want to take this opportunity to say thank you and acknowledge the outstanding job our nurses and midwives do," he said in a Facebook post.
"Unfortunately today's unlawful strike action being promoted by the union goes against the orders made by the independent umpire.
"As a result, Western Australians will experience disruptions at public hospitals today."
McGowan maintained the current offer was one of the most generous in the country, saying it was better than those offered in New South Wales, Victoria, Northern Territory and the ACT.
Loading
"It's a reasonable and fair offer. In fact, more than half of Western Australia's public sector has now accepted the wages offer, including our enrolled nurses and allied health professionals," he said.
McGowan said improving wages and conditions for nurses continues to be a priority for his government.
"We're committed to working closely with the nursing union in the WA Industrial Relations Commission, where we have been bargaining in good faith and complying with the independent umpire's advice," he said.
"We hope the union will engage in negotiations properly, so an agreement can be reached."