Basement Discs Melbourne CBD store closing Block Arcade Suzanne Bennett Rod Jacobs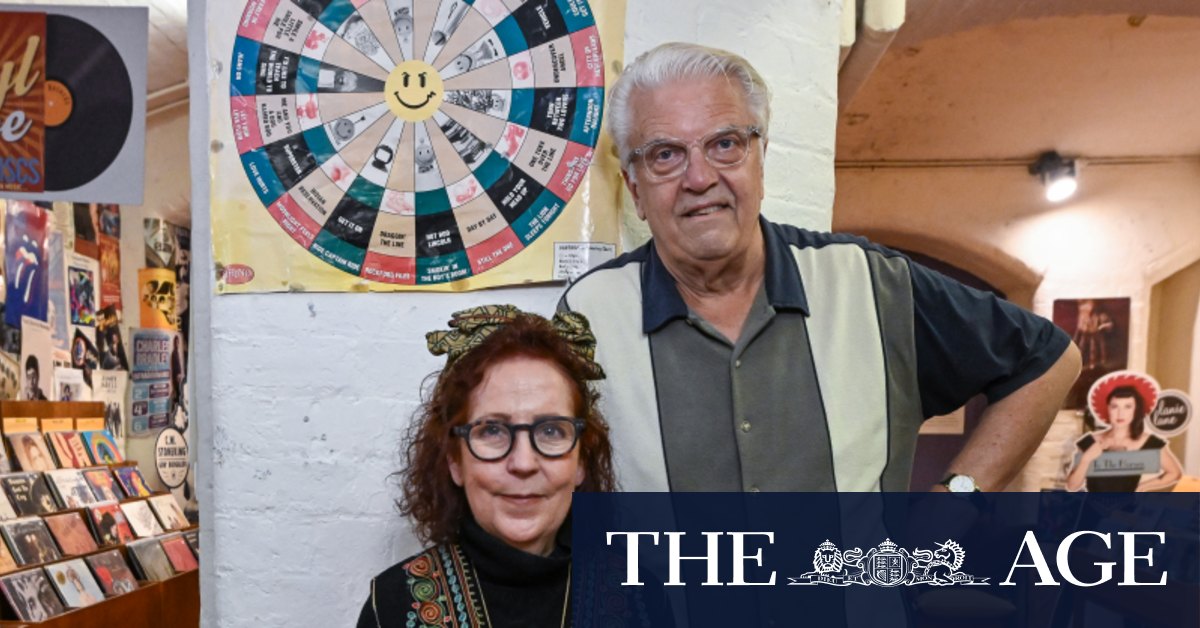 Bennett said the funds had paid debts and bought stock, but given the store's reduced income and the CBD's languishing foot traffic, the business has continued to struggle. Lease and rent negotiations have also failed.
Ferrier said she is devastated.
"It's not going to be the same city, without Basement Discs," she said.
Singer-songwriter Yolanda Ingley II said the store's closure was "a terrible shame".
In 2015, the store played Ingley's first album of original material, This Dangerous Age.
"And it sold a lot of copies and gave me a whole following of people who are still interested in my music and buy my stuff and come to gigs," she said.
Broadcaster Francis Leach said it was "more than just a shop" – it was a place to find your tribe of music lovers.
"It was part of a regular ritual to head there on a Saturday morning and see what was in the racks, and it's very sad to think that it's not going to be there anymore," he said.
Melton's Kevin Keay, a customer of 25 years who buys CDs here several times a month, said it was "very sad" the store was closing.
"It's nice to come into a store and browse, and more importantly you get recommendations from the staff."
Trevor Leeden, a writer for Rhythms magazine from Glen Iris, also described the closure as "just a tragedy". He has bought thousands of records here and, before COVID-19, would visit weekly.
"Suzanne and Rod both know, back to front, what they sell," he said.
"It's an empathy and understanding of their client base that's missing from your chain stores."
He said Basement Discs had been "a fantastic supporter of Australian music and pretty much every major roots band in Australia has played at the stage downstairs".
The closure was "a reflection of the tough times", he said, and the independent music store was a "very quickly dying breed".
One of the last Basement Discs gigs will be held on Saturday at 12.30pm, with Alyce Platt, High Ace (Jeff Lang and Alison Ferrier) and Tanya-Lee Davies performing.
Bennett said Basement Discs might reopen as a physical store in the future, but probably not in the CBD.
Bennett said many CBD stores were for lease and some close at 3pm due to poor pedestrian traffic as many office workers were still working from home.
"Who knows when it will bounce back … but the vibe of the city has changed so much," she said.
"And we've lost so many of the small, independent, interesting stores that made the CBD a destination."
A cultural guide to going out and loving your city. Sign up to our Culture Fix newsletter here.