Beachbody faces allegations of exploiting exercise coaches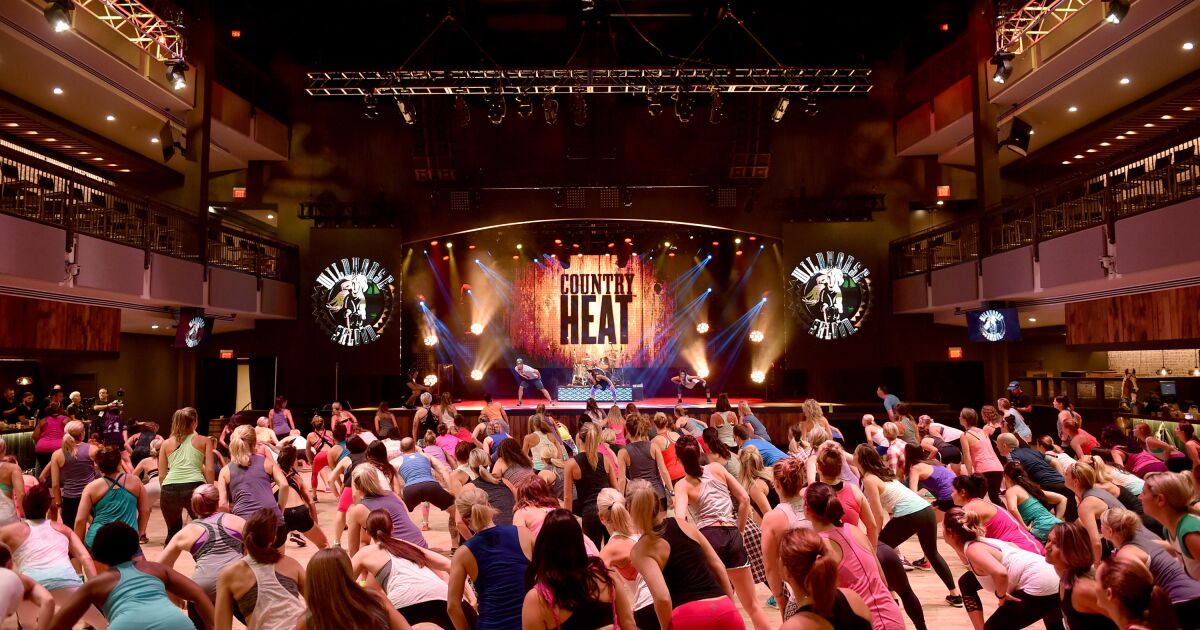 Join Beachbody to shed those pounds, help others lose weight and get rich in the process.
That was the Santa Monica fitness company's pitch to attract its fitness coaches, but plaintiffs allege in a class-action lawsuit Monday that they were used as low-cost labor to help Beachbody get rich instead.
Beachbody, which recently rebranded its diet and exercise programs as BODi, was co-founded in 1998 by Carl Daikeler as a distributor of home exercise DVDs. It has since expanded into a $3-billion publicly traded health and fitness empire peddling products including diet shakes and apparel.
Its secret sauce? A vast network of more than 300,000 coaches who encourage their "Challenge Groups" to follow Beachbody exercise regimens, buy Beachbody products and then recruit more weight-loss hopefuls and coaches.
The lead plaintiff in the case is Jessica Lyons of Lake Arrowhead, a schoolteacher who joined Beachbody as a coach in 2016. Lyons and others are being represented by Tycko & Zavareei, a leading consumer protection class-action law firm, and Clarkson Law in Los Angeles.
"I thought becoming a coach for Beachbody was my opportunity to add a second stream of income with an added bonus of helping others reach their fitness goals," Lyons said. "I didn't realize how much Beachbody would demand of me and how little income I would see in return."
Coaches begin by earning commissions off product sales to new customers, but as they climb the ranks and recruit more coaches underneath them, they begin earning additional income from the sales of the entire downline organization. Beachbody's highest earner, who is at the "15-star diamond" level, makes more than $2 million a year, Forbes reported. But in 2021, 25.8% of coaches did not receive a single commission check, according to the lawsuit.
For the record:
4:22 p.m. May 22, 2023A previous version of this story misspelled the name of the law firm representing the plaintiffs in the class-action lawsuit. The firm's name is Tycko & Zavareei.
Beachbody "has been able to build its business through unpaid workers for years," said Kristen Simplicio, a partner with Tycko & Zavareei. "And these people have been by and large making very little money for doing a lot of work."
Beachbody did not respond to a request for comment.
During her time with the company, Lyons used $20,000 in personal funds to pay for expenses related to her coaching role with Beachbody, including buying new products to try out, the monthly service fee and traveling to Beachbody's annual conference for coaches, the lawsuit said.
She earned an average of only $50 a month in commission while often working more than 50 hours a month.
Another Beachbody coach in San Francisco said she was convinced to join the company after discovering a high-earning coach on YouTube living a glamorous lifestyle. She didn't expect to be rich when she joined, but hoped to be a coach full time and earn a reasonable income. But after three years, she found a full-time job and scaled back her activity with Beachbody.
"It would've been nice [to earn more] because I definitely put a lot of time into it," she said, "[but] I knew going into it, it's probably not going to make me a ton of money."
The work she did included doing Beachbody workouts to maintain her fitness and back up her personal testimonials, creating content for Instagram, reaching out to people and responding to messages, and following up with clients.
Beachbody has long classified its coaches as independent contractors. But in 2019, the California Legislature passed a key law — codifying a California Supreme Court decision — that raised the bar for determining whether a worker is an independent contractor. Although an exemption for those engaged in in-person consumer sales or wholesale is carved out in the legislation, the lawsuit argues that the work Beachbody coaches do — promoting the company and its products, recruiting new customers and handling customer service inquiries — falls outside this exemption.
"With the MLM [multilevel marketing] industry in particular, we've known for a very long time that it's very problematic," Simplicio said. "There are endless reports about how people who go in just do not make any money or they wind up losing money, and those people are disproportionately women … because they're hoping to make some extra money and help raise their families."
The class-action lawsuit is the first of its kind in utilizing the new legislation to take a multilevel marketing company to court. The case seeks to require Beachbody to pay coaches four years' worth of unpaid wages and business expenses, and the company could be on the hook for thousands of dollars of statutory penalties under California labor code.
"The idea is in California, time worked should be paid. That's at least what our state's labor laws and policies are," said Glenn Danas, a partner at Clarkson. "At the end of the day, Beachbody is profiting at the expense of workers who are not being paid for the time they're putting into running Beachbody's business."