Biden announces efforts to improve access to Pfizer COVID-19 treatment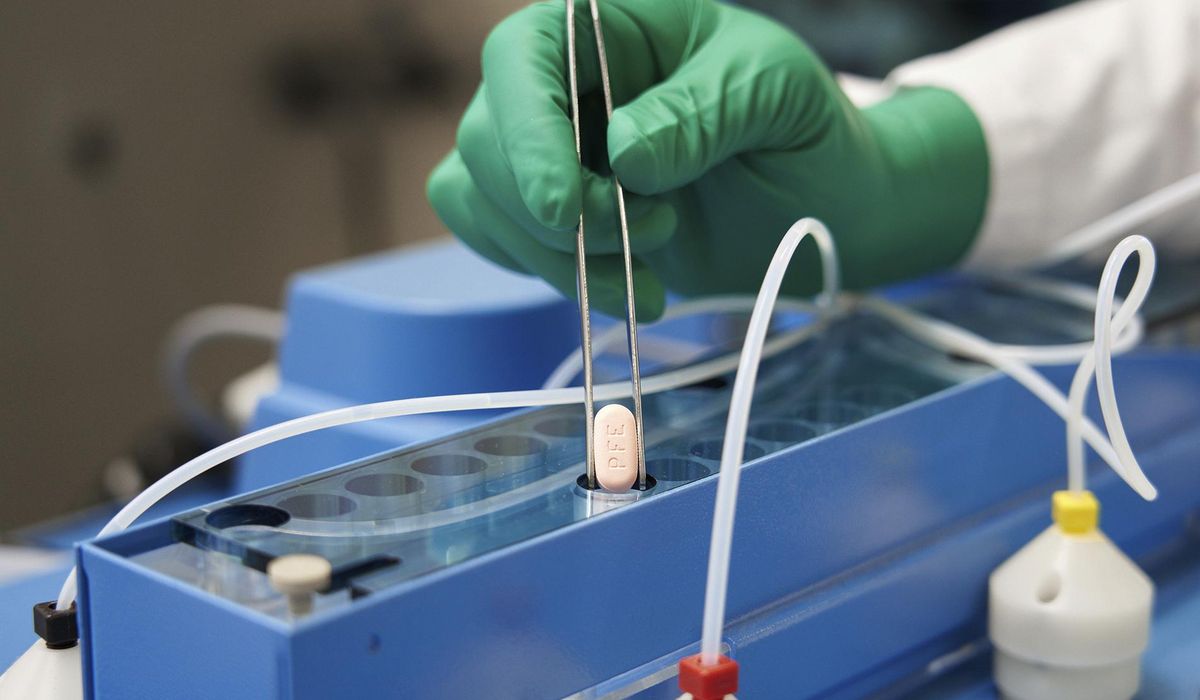 White House COVID-19 Coordinator Ashish Jha said Tuesday the administration will make an all-out push to save lives with Pfizer's effective treatment for COVID-19 by nearly doubling the number of pharmacies that stock the pills and setting up federally supported "test-to-treat" sites offering the drug to people who test positive.
The White House said it will also make sure doctors and the public know that the treatment, Paxlovid, is more widely available than months ago and can reduce the risk of hospitalization or death by about 90%.
"Anybody who is high-risk should be getting Paxlovid. That education campaign is gonna be really important," Dr. Jha, who recently joined President Biden's virus team, said in his debut in the White House briefing room.
Dr. Jha outlined the efforts as Vice President Kamala Harris announced a positive test and the White House pleaded with Congress for money to sustain defenses against the virus in the form of mass purchases of vaccines and treatments like Paxlovid.
Dr. Jha said if Congress does not pass the $10 billion package, it will be hard for the U.S. to purchase variant-specific vaccines if they become available later this year. Countries like Britain, Chile, Germany and Japan are making virus-fighting purchases, so the U.S. might be pushed to the back of the line for special vaccines or treatments, he said.
"None of these are going to be available to the American people if we don't get more funding," Dr. Jha said.
Congress is looking for a way forward on a bipartisan $10 billion virus package as Republicans target Mr. Biden's decision to lift the Title 42 pandemic order that allowed the U.S. to turn away migrants at the border. The final package also does not include the $5 billion that Mr. Biden sought for global vaccination efforts.
"There are some people in this country who sometimes think that we can take a domestic-only approach to a global pandemic. That's not a thing. You can't do that," Dr. Jha said.
Ms. Harris' office said Tuesday that she tested positive for the virus on rapid and PCR tests, according to her press secretary, Kirsten Allen.
Ms. Harris' husband, Doug Emhoff, had previously come down with COVID, in addition to a number of top White House aides.
Ms. Harris, 57, just returned to Washington from California and is not considered a close contact of Mr. Biden, though it is the White House's latest brush with the virus. House Speaker Nancy Pelosi and Cabinet officials were infected in recent days.
"Of course, it is possible the president like any other American could get COVID," Dr. Jha said. "He's got very good protocols around him to protect him from getting infected. There is no 100% anything."
Mr. Biden is vaccinated and boosted but is 79 years old, so public experts say he could face higher risks from the virus.
The White House said Tuesday it is focused on linking all at-risk persons to the 20 million courses of Paxlovid it secured earlier this year.
The treatment consists of nirmatrelvir, which helps to stop the virus from replicating, and ritonavir, which helps to keep the nirmatrelvir in the body for a longer period at higher concentrations.
The White House said Paxlovid is available in about 20,000 sites across the country. But the number will rise to 30,000 soon and approach 40,000 in the coming weeks as the administration allows more pharmacies to order the pills directly from the federal government.
Pharmacies can also get the pills from state and territorial health departments and Mr. Biden's test-to-treat initiative, which puts COVID-19 testing, consultation doctors and access to the Pfizer pills under a single roof in a one-stop-shop.
A White House fact sheet said there are 2,200 test-to-treat sites. The administration plans to add federally supported sites through the Federal Emergency Management Agency.
"These sites will launch in select communities in the coming weeks and, as more data comes in, the administration will determine how federally-supported sites can best be expanded and scaled if needed during any potential future surge in cases," the administration said.
The administration said the last component of the new effort will be an awareness campaign targeting prescribing doctors and the public.
Meanwhile, Ms. Harris plans to take the advice of her own doctor and return to the White House when she tests negative for the virus, Ms. Allen said.
The vice president has received four shots of the Moderna vaccine. She received a booster shot last October and another booster on April 1.
Democratic Sens. Chris Murphy of Connecticut and Ron Wyden of Oregon also reported positive tests on Tuesday and said they are feeling mild symptoms.
"It's a bummer, but I'm sure if I wasn't fully vaccinated I would be feeling a lot worse. So remember to get your booster!" Mr. Murphy tweeted.
Though mild, the infections raise questions about potential spread within the Senate.
Ms. Harris is the tie-breaking vote in the chamber, where the average age is 64.