Black Badge: Shah Rukh Khan buys Rolls Royce Cullinan Black Badge SUV worth Rs 10 crore: What makes this SUV special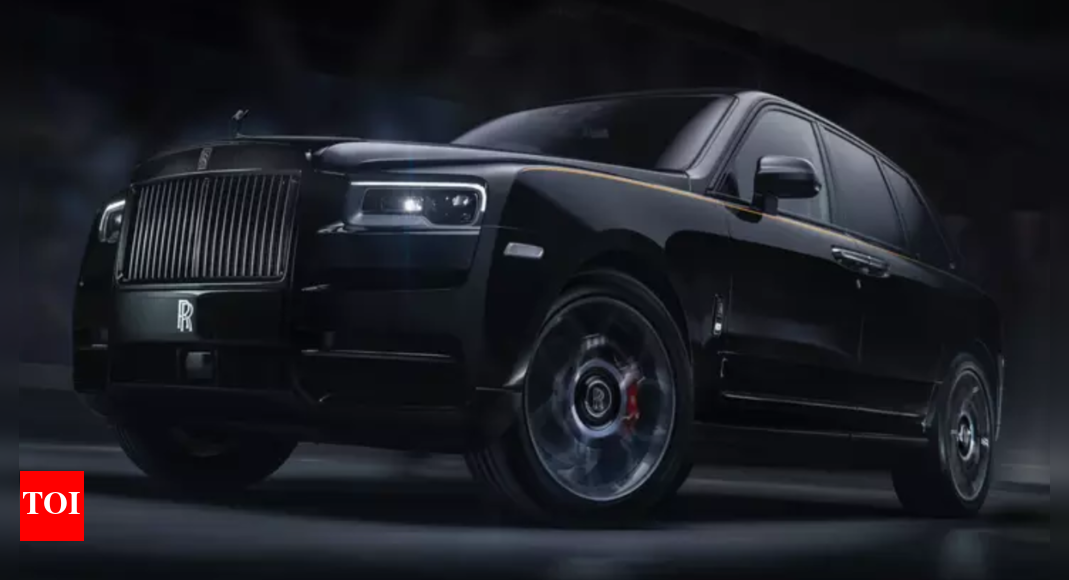 Bollywood superstar Shah Rukh Khan has bought a new Rolls Royce Cullinan Black Badge Luxury SUV. The actor has opted for white colour and the luxury SUV costs over Rs 10 crore with personalised customisations. The car was seen on the streets of Mumbai and the number plate with the fancy '0555' number confirmed that the car indeed belonged to the actor. This is the second Rolls Royce the actor has bought after the Rolls Royce Drophead coupe worth over Rs 6 crores.
The actor also owns other luxury cars such as Bentley Continental GT, BMW 7 series, BMW 6 series, BMW i8, Audi A8L, Range Rover Sport, Range Rover Vogue, Toyota Land Cruiser and many more. The actor also owns affordable cars like Hyundai Creta, Santro and Mitsubishi Pajero.
The Rolls Royce Cullinan is quite a favourite among Indian celebrities and businessmen. The Cullinan is also owned by Ajay Devgan, Mukesh Ambani, Bhushan Kumar, Reuben Singh, Abhini Sohan Roy and Yusuf Ali.
So what makes the Rolls Royce Cullinan Black Badge special?
Rolls Royce launched the Black Badge Cullinan back in 2022 in India. The Black Badge Cullinan is the kitted-out version of the super-luxury SUV and gets various upgrades. The Black Badge comes at a premium of over Rs 1.4 crores in India.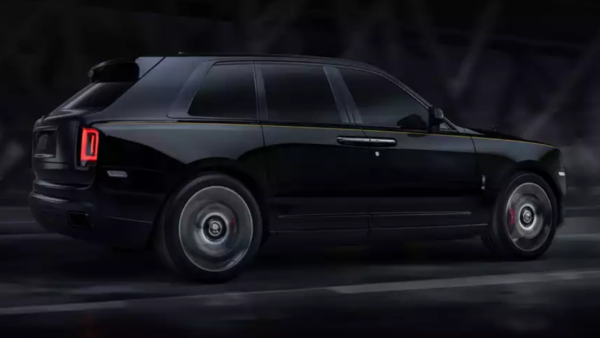 The Black Badge Cullinan gets cosmetic tweaks and additional features over the standard model. Some additional features include a silver-on-black RR badge and chrome highlights on the front grille. Additionally, front bumper air inlets, side window surrounds, boot handle, boot trim and exhaust tips get a dark tinge. The Black Badge also features 22-inch dual-tone forged alloy wheels with red callipers.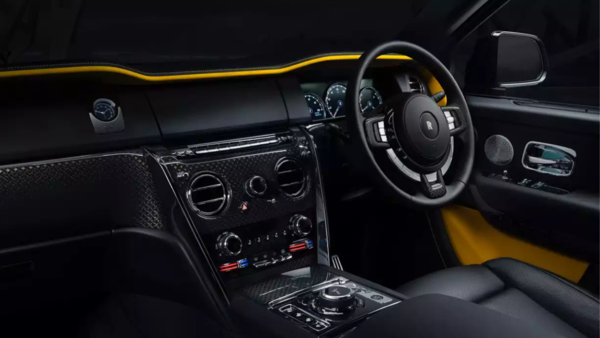 The interior colour scheme can be configured as well. The SUV gets an 'infinity' emblem on the rear seat armrest upholstery, door sills and the dash-top mounted analogue clock. It also gets carbon fibre veneer features on the door pads, dashboard and centre console. The headliner of the Cullinan Black Badge is embedded with 1,344 fibre-optic lights.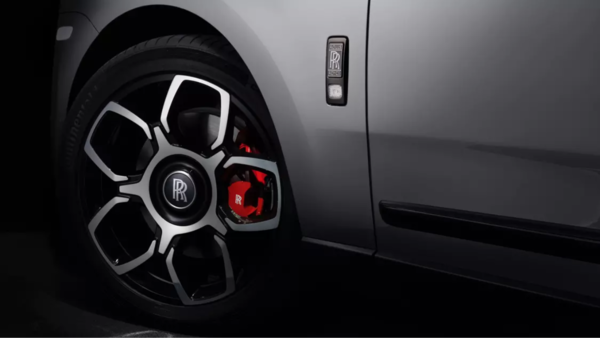 Along with cosmetic upgrades, the Cullinan Black Badge also gets mechanical updates under the hood. The SUV features a 6.75-litre, V12 twin-turbo petrol which puts out 600hp and 900Nm of torque. The standard Cullinan puts out 571hp and 850Nm. The engine comes paired with a ZF 8-speed automatic gearbox which sends power to all four wheels.