Can the former apprentice outshine the master?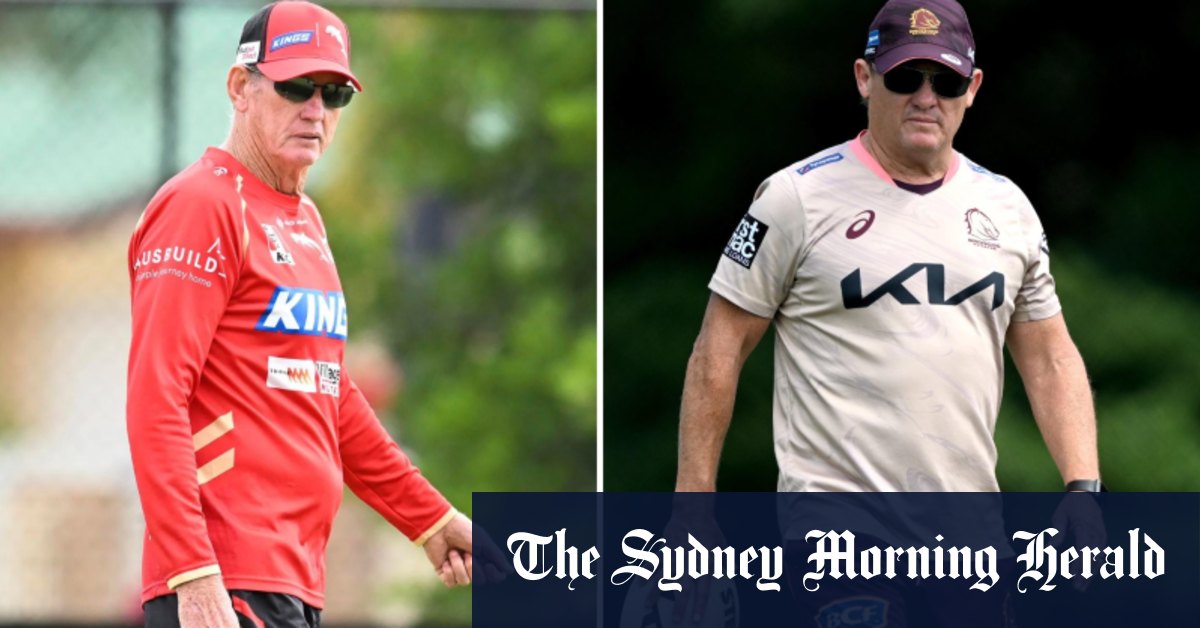 "I guess that is why the Dolphins were put in Brisbane … to create that rivalry," he said.
"We are not rivals of the Dolphins. We are the Broncos. That is our club. That is who we are, and that's where our mindset is. We are the Broncos."
After the Dolphins' 36-20 win over Newcastle on Friday night, Bennett said the upcoming showdown with the Broncos would be "the easiest game in the world to coach".
"Everybody wants to play in it," he said.
Walters, who Bennett once sacked as an assistant coach at Brisbane, despite their mutual respect for each other, was asked whether he felt the same way.
Loading
"I haven't even thought to next week, to be honest with you. It is about tonight," he said.
"There are some things we need to fix up, particularly our defence. We let in a couple of soft tries on the left and right side. We'll fix that up, work hard and get ready for the team we are playing next week."
Brisbane captain Adam Reynolds, who played under Bennett at South Sydney, was asked if he thought his former coach would have the Dolphins pumped up.
"I think so. It would be silly not to say yes," Reynolds said, which prompted Walters to interject: "We know Wayne, don't worry. We both know Wayne.
"It is great for the game though, it is. It is going to be a good spectacle, but we've got to get through tonight.
"He's had one night's sleep, so let's get a night's sleep and we can worry about who we are playing next week."
-AAP