Cash restrictions and total alcohol bans slated for NT violence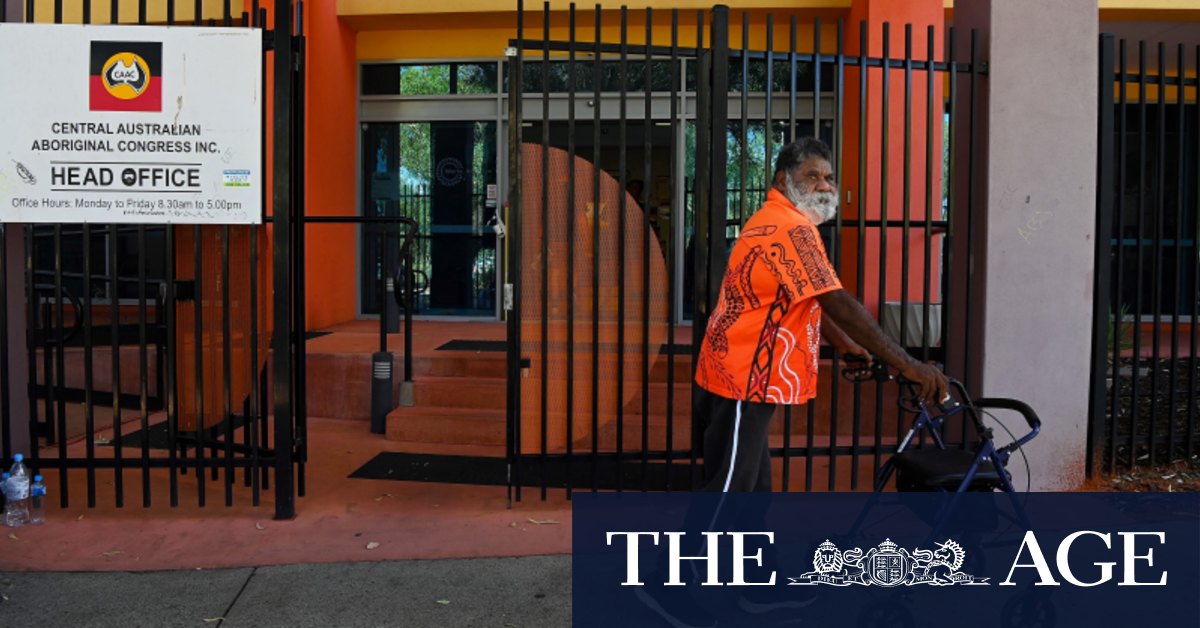 He also said the Howard government's intervention in the Northern Territory in 2007 didn't result in significant charges for child abuse, but also dismissed his former colleague Dutton's call for a royal commission into the scourge.
"Royal commissions help feather the nest of the legal profession and when the reports are handed down, they're cherry-picked," he said.
The Howard government introduced widespread alcohol bans as part of its Northern Territory intervention in 2007. These rules were replaced by Labor's 2012 Stronger Futures laws, which maintained bans and increased penalties.
Northern Territory Police Commissioner Jamie Chalker linked increased crime rates to the expiration of the laws, with property damage, domestic violence and assault skyrocketing over the past year.
Asked whether the Stronger Futures legislation had been effective, Wyatt responded: "The legislation had a purpose, but where it should've been effective is through a relationship with the community," adding that this failed.
Labor promised throughout last year's election to abolish the cashless debit card, an income management tool that quarantines between 30 per cent and 80 per cent of welfare payments, and prevents it being withdrawn as cash or used to pay for alcohol or gambling.
Plans to switch welfare recipients in the Northern Territory to a voluntary card that restricts spending have been ruled out for the rest of 2023. According to government sources with knowledge of the repeal of the cashless debit card in the territory, restrictions on spending will be increased when the new scheme begins in March.
After saying on Tuesday the government would also consider the reintroduction of alcohol bans in communities under an "opt-out situation" rather than the current rules, which allow communities to opt in to restrictions, Albanese said he was open to total alcohol bans for communities at risk.
"That's an option that we completely have said is there on the table," Albanese said. He blamed the previous Coalition government for allowing the laws governing the bans to lapse.
Loading
Fyles told Radio National Breakfast she wanted to hold a formal election on future alcohol bans in the territory, adding she wanted to make sure "we have all voices heard". She also said alcohol management plans devised by the territory went ignored by the previous government, which Wyatt disputed, saying there was "nothing preventing them from developing their own legislation".
Wyatt also suggested a summit modelled on the jobs one to tackle the longstanding social issues of alcohol abuse, domestic violence, child abuse, crime and poor school attendance.
After being warned by the Central Australian Aboriginal Congress about violence and alcohol on June 9, Minister for Indigenous Australians Linda Burney told ABC radio on Wednesday she'd been in talks with the Northern Territory government for months, at least as far back as the Garma Festival in July.
Asked whether she had told them they needed to be tougher on alcohol, Burney responded: "Yes, I have expressed that there needs to be some very real thought put into alcohol restrictions.
"I'm not going to get into whether they've taken too long or they haven't, but clearly if you talk to people in Alice Springs, the answer might be 'yes'."
Cut through the noise of federal politics with news, views and expert analysis from Jacqueline Maley. Subscribers can sign up to our weekly Inside Politics newsletter here.