Chris Minns brings NSW Labor in from the cold after more than a decade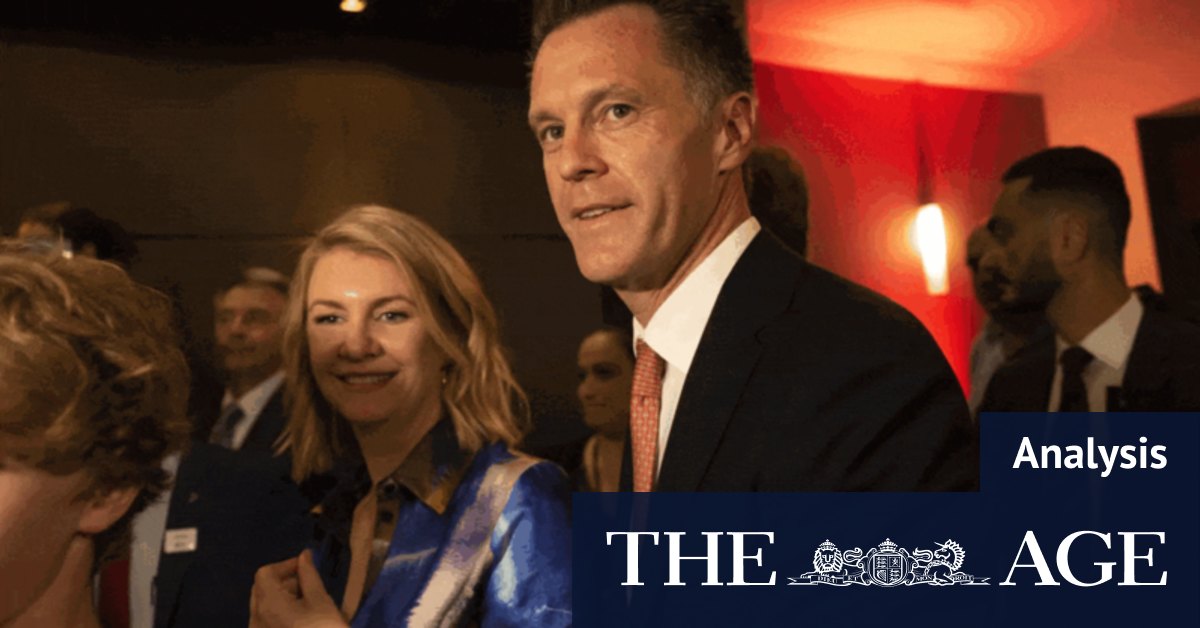 "Chris was saying, 'it's time to focus on people, not projects. I've got a plan to do it and it doesn't involve selling assets'."
Labor also found a clever way to tie arcane arguments about privatisation into a cost of living issue.
Yes, as Perrottet frequently pointed out, the Coalition had provided voters with $178 billion worth of infrastructure over the past decade, much of it funded by selling assets such as key roads, ports and poles and wires.
But in Minns' hands, this became just another reason why tolls and power bills were going up.
The Labor leader decided on his five key campaign pillars early in his leadership, and never lost focus on them: privatisation, health, education, cost of living and local manufacturing. He has ridden the first three, in particular, all the way to victory.
Loading
On the Liberal side, Perrottet was struggling against the weight of history to try and bring the Coalition home to a fourth term, which would have been unprecedented in NSW. "We were trying to hold back the tide and got swept away" as one senior Liberal put it.
He was up against the loss of key ministers such as health minister Brad Hazzard, cities minister Rob Stokes and Customer Service Minister Victor Dominello, who had opted not to run again. The impression of a government running out of steam was hard to counter.
There were errors on the government side forced and unforced. Some Liberals believe the Coalition left it far too late to start attacking Minns' economic credibility.
"The day they backflipped on privatisation, the core narrative of their whole campaign sort of collapsed."

Senior Labor operative
According to another senior Liberal, the revelation that Perrottet had called Hazzard to ask for advice when his wife Helen suddenly became incapacitated by a back injury – instead of calling for an ambulance himself – set the campaign back by several days just at the point when it needed to maintain momentum.
Likewise, Perrottet was forced into ruling out further privatisations to fund the state's mammoth infrastructure build after Labor's scare campaign – that Sydney and Hunter Water would be next – started gaining traction.
"That's when their whole campaign fell over. The day they backflipped on privatisation, the core narrative of their whole campaign sort of collapsed," a senior Labor operative says gleefully.
Perrottet was gracious during his concession speech, and jokingly borrowed from Labor's campaign slogan to announce he would be stepping down as leader to give the Liberals a "fresh start". Minns in turn paid tribute to his defeated rival for his service to the state and for the relatively civilised manner in which the campaign had been conducted.
Loading
The Labor leader has also won a massive endorsement from his own electorate, taking it from a knife edge to rock solid for his party. It had been sitting on 0.1 per cent knife margin, the equal most marginal going into polling day. He looks to have increased his primary vote by a stunning 20 per cent.
Minns always said that if he lost his own seat, the election was lost anyway, and vice versa – that if he won Kogarah, Labor would win statewide.
His instincts have proven correct.
The Morning Edition newsletter is our guide to the day's most important and interesting stories, analysis and insights. Sign up here.