Conscripts trigger wave of gun violence in Russia-Ukraine border villages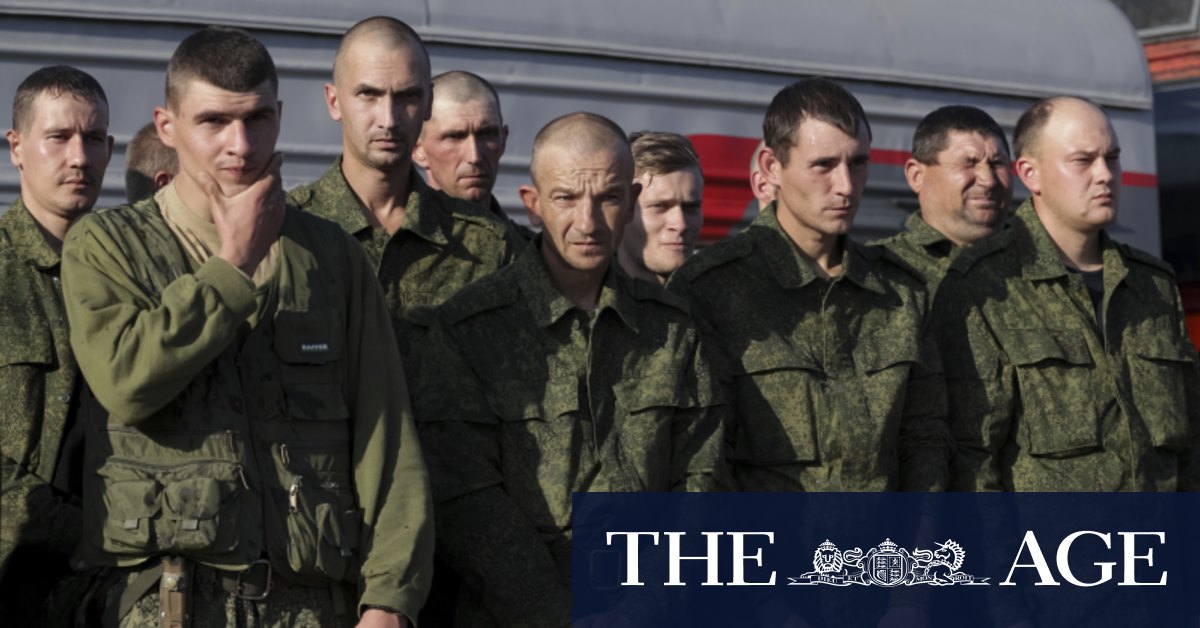 Istanbul: Gun crime in Russia has risen by nearly a third in the past ten months as Russian regions bordering Ukraine reported a flurry of shoot-outs involving recently mobilised men.
Russia recorded about 5000 offences involving firearms, ammunition and explosives between January and October this year, a 30 per cent increase on the same period last year, police data published last week showed.
Gun crime has skyrocketed since the beginning of Vladimir Putin's partial military mobilisation, which triggered attacks on military recruitment offices and shoot-outs involving military men and poorly trained conscripts.
In Moscow this year, the number of offences involving firearms doubled. But the impact of the war was most clear in the Kursk and Belgorod regions bordering Ukraine, where gun crime increased sixfold and twofold respectively, the police data showed.
Vladimir Mikhalevich, of the Kremlin-friendly charity group Officers of Russia, sought to blame the rise in gun crime on "anxiety" caused by the war in Ukraine and shelling in Russian border villages in particular.
Loading
"Everyone is probably trying to stock up on weapons already," he told the Govorit Moskva radio station. "When there is a threat of bombing, people get scared."
The data suggested the black market for weapons has been burgeoning since the invasion of Ukraine began in February, with police reporting that theft and extortion of firearms, ammunition and explosives rose by 12 per cent in the first 10 months of the year.
Across Russia, dozens of military recruitment offices have been attacked with Molotov cocktails and explosives in one of the few desperate ways for Russian men to protest against the war.