Cruise fares are hitting new records — and the trend is likely to continue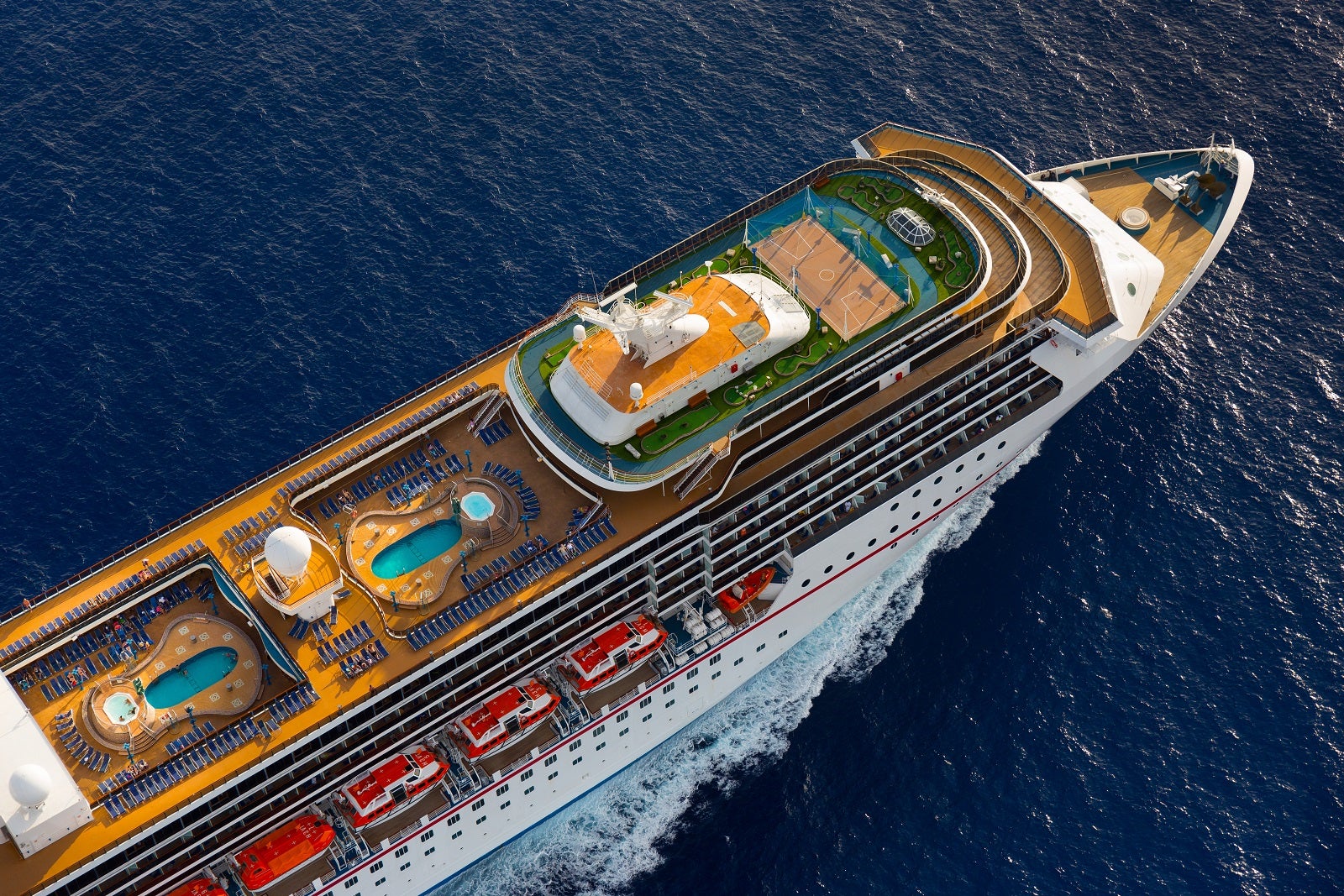 You're not imagining it, cruisers: Fares for cruises have been jumping this year — to record levels. And it looks like cruise pricing is only going higher, barring some sort of economic downturn that causes a significant dent in demand.
In a conference call with Wall Street analysts Friday, executives at Carnival Corporation — the parent company of nine of the world's largest cruise brands — said it had made $175 million more in the last three months than it had projected just three months ago, in part because revenue from ticket prices was up so much. Rising occupancy on ships also played a role.
"We've consistently been delivering pricing well in excess of 2019 levels, while closing the occupancy gap by 11 [percentage] points over the course of the year," Carnival Corporation president and CEO Josh Weinstein noted during the call.
For more cruise news, guides and tips, sign up for TPG's cruise newsletter.
Weinstein said the company's per diems for the last three months — a measure of how much ticket revenue it's getting per passenger — was up 5 percentage points as compared to 2019, the last normal year for cruise bookings before the COVID-19 pandemic began.
But that number folded in some one-time factors that mask what was an even bigger rise in pricing on many itineraries. Weinstein noted, for instance, that the company no longer was running cruises to St. Petersburg, Russia, traditionally among its highest-priced itineraries, due to the war in Ukraine.
"Normalizing for this impact, we estimate per diem growth would have been up about 7 [percentage] points," Weinstein noted.
Related: How to pick the perfect cruise for you
Carnival Corporation's per diem number also represents an average of ticket prices across its many brands, which include some non-North America-based brands that have struggled more than its North American brands in the wake of the COVID-19 pandemic.
Daily Newsletter
Reward your inbox with the TPG Daily newsletter
Join over 700,000 readers for breaking news, in-depth guides and exclusive deals from TPG's experts
Carnival Corporation is the parent company of four North American brands: Carnival Cruise Line, Princess Cruises, Holland America and Seabourn. But it also owns five overseas brands, including Europe-based Costa Cruises, U.K.-based P&O Cruises and Australia's P&O Cruises Australia.
There's plenty of evidence that cruise pricing across the industry has been rising at a far faster rate than Carnival Corporations' per diem numbers would suggest.
In a recently released research note, Wall Street analyst C. Patrick Scholes of Truist Securities estimated that pricing for 2024 sailings industrywide is now running a hefty 17.5% to 22.5% ahead of 2019 levels. Those numbers include an increase of "high single digits" in just the past year.
Another Wall Street analyst, Brandt Montour of Barclays, recently pegged the rise in ticket prices for 2024 sailings at an even higher 20% to 30% above 2019 levels.
Wall Street analysts also are reporting massive increases in fares for 2025 — yes, some cruisers already are booking trips for 2025.
Scholes, whose firm analyzes "big data" sets for cruise bookings and pricing and also talks regularly with large travel agency groups, noted that pricing for 2025 sailings is up an even sharper 50% as compared to 2019.
Scholes did note that higher-end, higher-priced cruises tend to book up further in advance than mass-market cruises, which "skews the pricing numbers [for 2025] higher at the moment versus where we believe they will eventually finish."
More price increases coming
The consensus among Wall Street analysts and cruise line executives alike is that more price hikes are coming.
On the Carnival Corporation call, Weinstein suggested that strong demand for cruises of late could allow the company to raise prices even more in the coming months. He said the company had just raised its expectations for full-year per diems by a full percentage point.
Demand for cruises is so strong right now that Weinstein said the company's ships were 10 percentage points more booked for the coming year than they were at this same time in 2019, despite a 5% rise in capacity for 2024 due to the addition of new ships.
Related: Cruise bookings are so hot that some lines are running out of inventory
The fact that bookings for the coming year are stronger than in the past means that Carnival Corporation lines can raise prices going forward, he suggested.
"Being 10 [percentage] points ahead … does give us a good amount of maneuverability to really deliver on the yields next year," he said.
Yield is a measure of revenue that combines the effects of pricing and occupancy, both of which are expected to be up next year at cruise lines.
Weinstein noted that cruises still are priced considerably below comparable land vacations when comparing like-for-like experiences. That, in theory, gives the cruise industry a lot of runway to raise prices for cruises without turning off vacationers.
"The vacation value we offer will continue to resonate with those seeking more for their vacation dollar," he said. "We have been leaning into that message given the unprecedented and unwarranted value [of cruising compared] to land-based vacation alternatives."
Speaking later in the call, another Carnival Corporation executive, chief financial officer David Bernstein, said he expected per diems for the current quarter (September through November) to be up 7% to 8%. Per diems will likely jump even higher in 2024, he suggested.
"We are well positioned to drive 2024 pricing higher," he added.
Planning a cruise? Start with these stories: