Customised Isuzu pick-up trucks join Tamil Nadu traffic police fleet: Details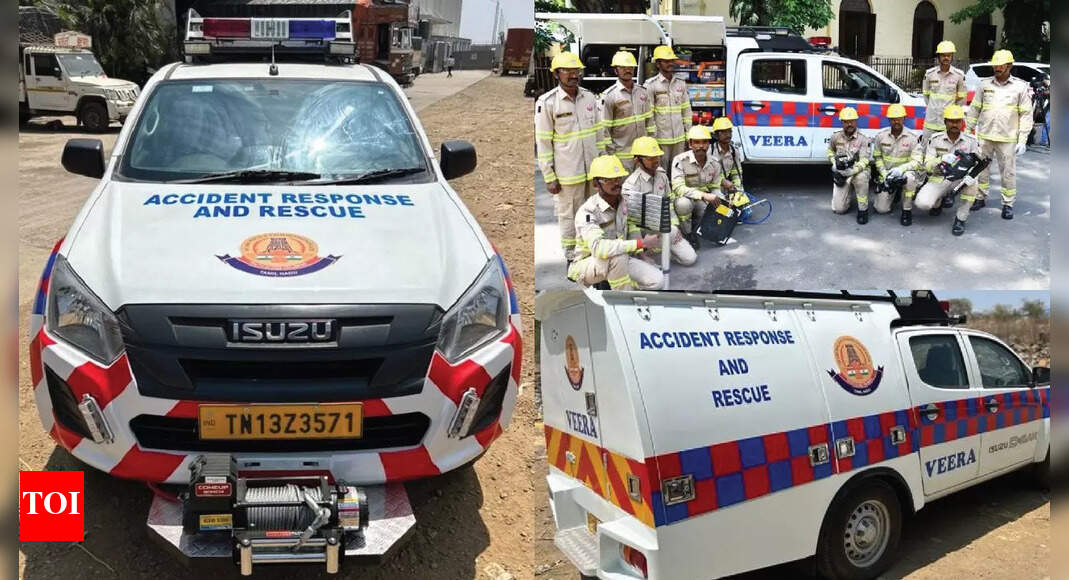 The Tamil Nadu traffic police have inducted a fleet of customized Isuzu S-Cab pick-up trucks into their service. These vehicles will be used for a variety of purposes, including accident response and rescue operations in the state.
The Isuzu pick-up trucks have been specially modified for the needs of the traffic police. Christened as 'Veera', these trucks have been fitted with tweaks featuring inclusions such as the Tamil Nadu traffic police graphics throughout the body while the rear is covered with customized bodywork. Additionally, it sports a winch in the front which will be crucial for extraction purposes.
Safety is among top three features buyers want: New Tata Nexon to drive segment growth | TOI Auto
Furthermore, the customized rear side of the pick-up truck is also expected to house Ambulance-like emergency response equipment as well. The induction of the new vehicles is part of the Tamil Nadu government's efforts to modernize the traffic police force and improve road safety.
These new vehicles are expected to help the traffic police to better manage traffic and reduce congestion. They are also expected to help the traffic police to crack down on traffic violations and make the roads safer for everyone.
The S-Cab pickup truck is powered by a 2.5-litre, 4-cylinder, diesel engine that churns out 77.77 bhp and 176 Nm of peak torque. It is offered in two variants with prices starting from Rs 12.55 lakh, ex-showroom, and goes up to Rs 13 lakh, ex-showroom for the top-end variant.
The Japanese manufacturer also recently launched the D-Max S-Cab Z variant in India at a starting price of Rs 15 lakh, ex-showroom.
Stay tuned to TOI Auto for latest updates on the automotive sector and do follow us on our social media handles on Facebook, Instagram, and X.