Daniel Golubovic keen for a steak after storming home to pip Cedric Dubler for decathlon silver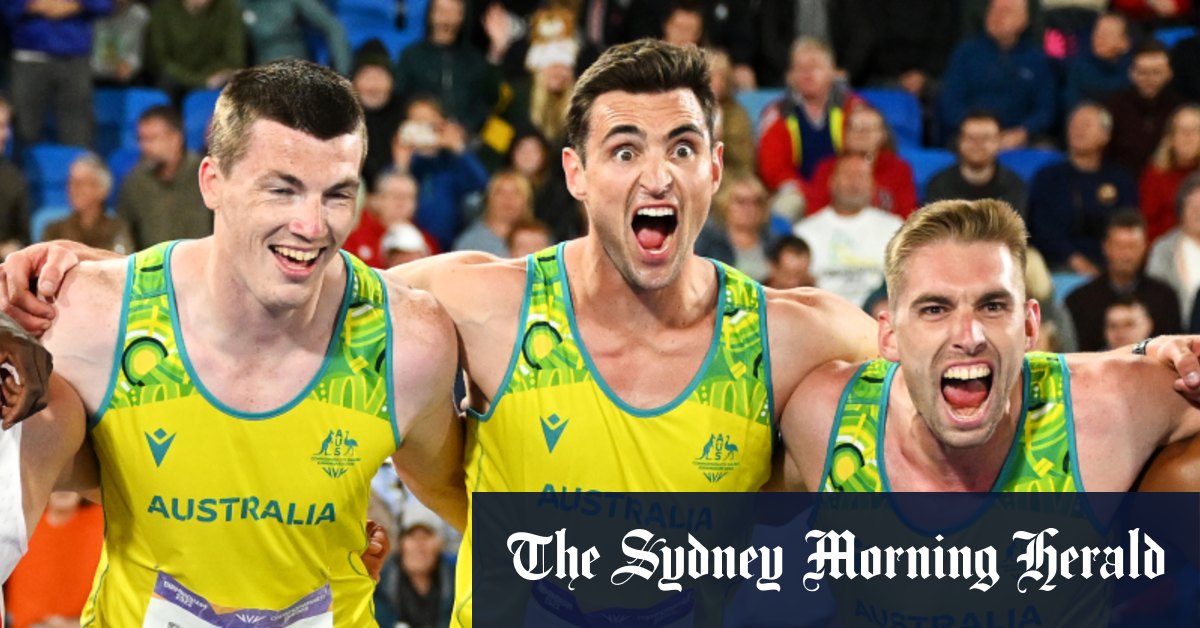 "Dan was going to have to go out hard if he was going to get it," said Dubler (8030 points), who knew he had third place locked up no matter what happened in the 1500m. "It's just too quick for me. I just ran out of gas. My lungs are still burning. Even if I wanted to try and help him for the first few laps, I would have completely blown up. I told Dan from the start that was Dan's to go after. He is definitely capable of running by himself."
Golubovic was ecstatic after the race.
"Man, we had a dig," said Golubovic after a season-best effort. "Lindon ran one heck of a race. I'm stoked, I'm tired and I'm ready for a nice big steak.
"I didn't want to get too excited and run way too quick. We almost did but we hung in there. I knew it was going to be close."
Dubler began the evening session with a 39-point lead over Victor with two events remaining – the javelin and the 1500m – thanks to a clearance of 5m in the pole vault earlier in the day that propelled him to the top of the standings.
However, one throw into the javelin, Dubler's lead had evaporated by a substantial margin.
One of Dubler's weaker disciplines is the javelin, while Victor had targeted the penultimate event as a way to chip away at the deficit.
Dubler's best throw of 51.84m was way off Victor's mark of 65.16m and that meant the Australia had to produce something special in the three-and-three-quarter lap race.
Perhaps he needed the fresh version of himself from 2021 to will him along, as he did for Moloney.
"That was an experience," Dubler said. "It was kind of uncharted territory in the world of decathlon. I never expected in my career I would back up under four weeks. All of today, the fatigue set in.
"I've been calling [Victor] a beast for weeks because he keeps on going."
In other action on the track, Sam Carter won a bronze medal in the men's 1500m (T53-54), while Steve Solomon qualified for the men's 400m final after initially thinking he had missed out.
Solomon, a two-time Olympian, clocked 46.30s to finish fourth in the first of three heats.
"I'm really happy with how I finished the race," Solomon said straight after the race. "There's not much more I can do than that. I'll go back and do some work and come back next year. It's been exhausting. I'm going to take a break now and get a chance to settle."
As Solomon spoke to reporters, his voice trailed off as he saw that heat two wasn't as quick as he expected.
Loading
Fidgeting even more, Solomon knew that if third place in heat three went over 46.30s, he was through. It was 46.33 and he was.
"Holy smokes … how good," said Solomon as he sprinted away with a spring in his step to begin preparations for a final on Sunday (7.45pm, AEST).
Get all the latest news from the Birmingham Commonwealth Games here. We'll be live blogging the action from 4pm-10am daily.