Dogs' honesty session after Gould spray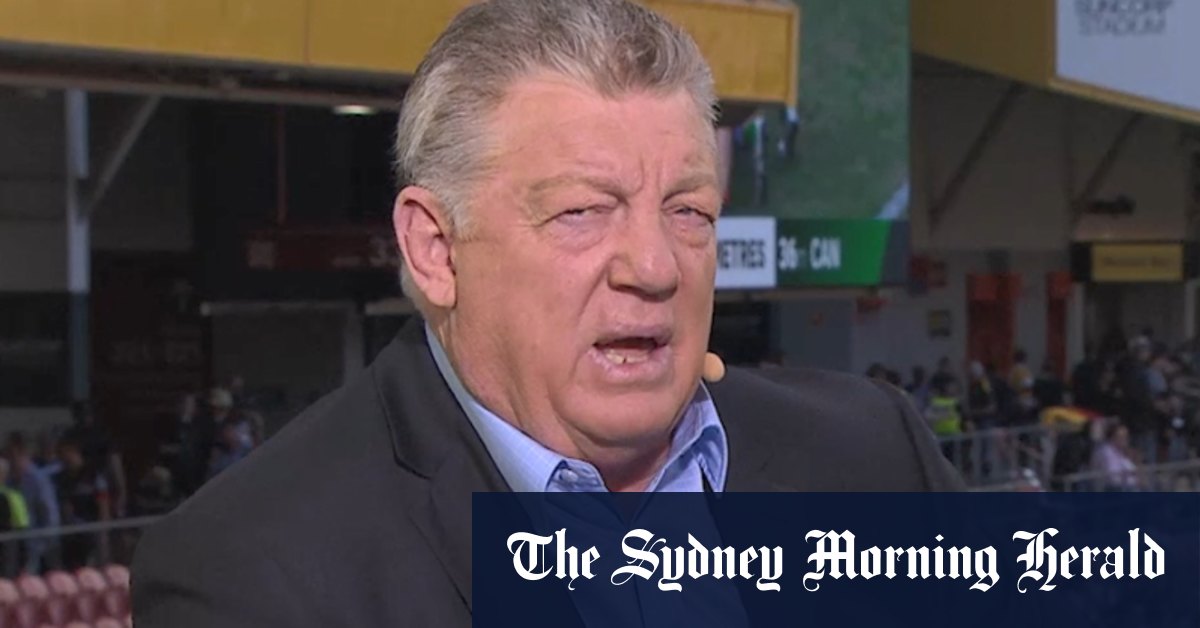 "When you see Penrith, they're so good with their movement off the ball and their movement in defence. Their middles are always pressuring halves, which then gives the edges an easy [defensive] decision.
"That's what winning clubs do. That's what we're building towards.
"Gus does get [cranky]. But if I'm doing my job, hopefully those one-on-one chats don't have to happen."
Barrett has won just four games from his 31 in charge at the Dogs, and is not expected to add to that tally against the Sydney Roosters on Saturday.
Gould reportedly launched into a few players, including Kyle Flanagan, during a video session on Tuesday. He later ran part of the field session.
Some Bulldogs fans must have been wondering if Gould's hands-on approach was the first sign of him undermining the under-pressure Barrett. Panthers supporters would have also cast their minds back to Gould doing something similar before Ivan Cleary left the first time around, followed by his successor Anthony Griffin.
A frustrated Gould was surprised by the attention and told Wide World Of Sports late Wednesday: "They were a bit sluggish to start the week and I said to Trent they needed a liven-up. He threw me his whistle. I was wearing jeans. It was a bit of fun and something different for the players. Not sure that my 1980s approach will change the world, but it was fun.
"I would do anything Trent asked me to do."
Barrett on Thursday said the players knew exactly who was coach, and asked "why wouldn't I use the resource of Phil Gould at the club?'.
Loading
"He is the GM of football and a very good premiership-winning coach," Barrett said.
"The boys know who the coach is," Barrett said.
"Gus doesn't interfere with any tactical things. He will give an opinion and give an opinion to me. That's his job.
"If I think a different voice can help the team at a certain stage, why wouldn't I? I'd be silly not to.
"I have someone like [former All Blacks coach] Steve Hansen here who will be back from Japan in a few months. He's a resource we have and I'm going to use him."
Stream the NRL Premiership 2022 live and free on 9Now.