Donald Trump claims Stormy Daniels hush-money probe is 'election interference' ahead of 2024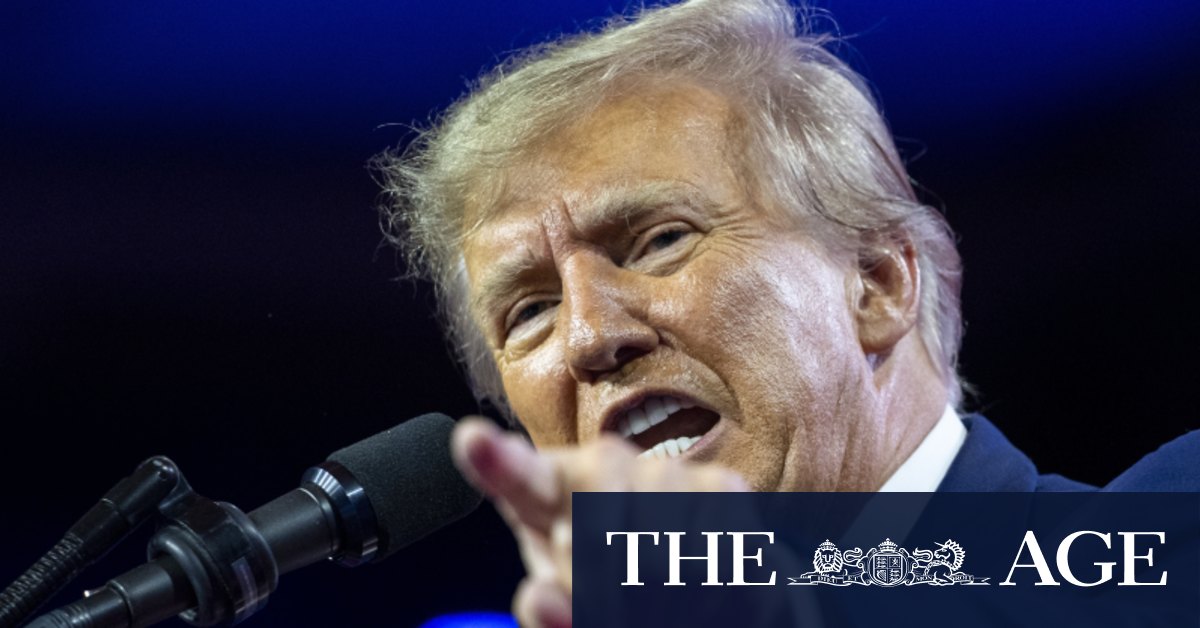 "What they are doing if they can't win at the ballot box […] They are going to do this kind of stuff."
Trump has consistently denied wrongdoing and at a rally in Texas over the weekend used his speech to reassert his innocence, and claim without evidence that the Manhattan case had been dropped. He also told his adoring crowd that if he were to have an affair, Daniels "would not be the one".
"I never liked Horse Face," the twice-impeached president said. "That would not be the one. There is no one. We have a great First Lady."
Daniels, who often refers to the former president as "Tiny", returned fire on Twitter by posting a meme of a semi-naked woman with the face of a horse, while making digs at his manhood.
In response to one post in which a Twitter user said: "President Trump wouldn't touch you with a 10ft pole," Daniels replied: "True. He used a 3-inch one."
Another Twitter user attacked her for sleeping with a married man. "Yep," she said sarcastically. "The sorcery of my magic voodoo… was too much for that poor little man and it forced him to forget all about his vows, take his clothes off and corner me. It's ALLLL my fault…"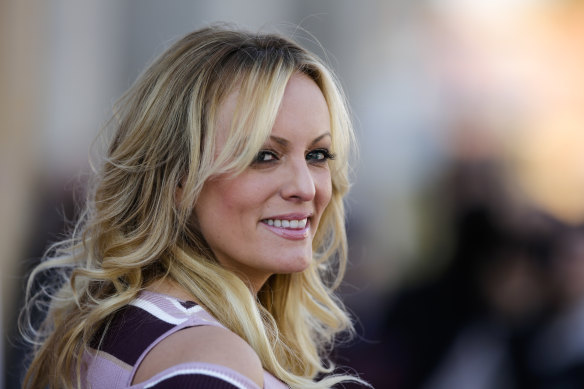 Amid the mud-slinging, the Manhattan grand jury met on Monday for what could be one of the last times before it votes on whether to indict Trump.
While grand jury proceedings are shrouded in secrecy – and therefore the timing of the vote remains unclear – such an indictment would make Trump the first former US president to face a criminal charge in court.
Loading
It would also upend the Republican race for the 2024 presidential nomination, in which Trump is currently the frontrunner. One Monmouth University poll released over the weekend showed 54 per cent of potential primary voters support Trump, compared with 26 per cent who are backing Florida Governor Ron DeSantis, who is yet to formally enter the race.
Security across New York was beefed up last week after Trump put out an incendiary post claiming he would be arrested last Tuesday and calling for people to protest in the streets to "take our nation back".
Police were on high alert again on Monday after Trump issued another post warning of "potential death and destruction" if he was indicted.
In his Fox News interview, Trump attempted to clarify his comments saying he was not calling for violence but feared it would break out if he was charged.
"I didn't say death and destruction," Trump told Hannity. "I didn't say do something bad, I said I was afraid people will do something because people are very angry about it."
Soon after that Truth Social post, an anonymous letter from Orlando containing powder and a typewritten note was sent to the office of Manhattan District Attorney Alvin Bragg, who is overseeing the grand jury case.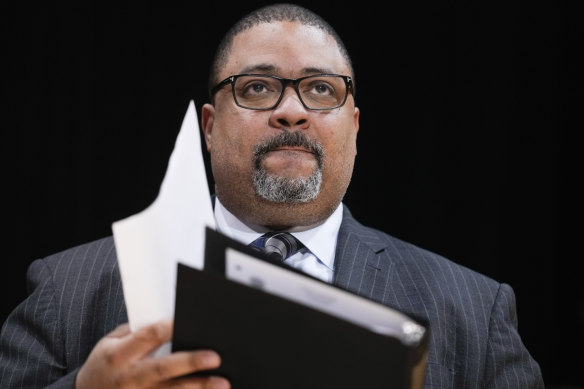 "ALVIN: I AM GOING TO KILL YOU!!!!!!" the letter said. A spokeswoman for the District Attorney's office later said the situation was "immediately contained" and authorities had determined the powder was not dangerous.
Trump's courthouse demonstrations did not get off to a great start, either. Last week, only a few dozen supporters showed up to a protest by the New York Young Republican Club.
The next day, a woman wearing a Trump mask and fake diaper turned up to demonstrate, along with a man wearing elk horns and American flag face paint reminiscent of January 6 rioter Jacob "QAnon shaman" Chansley.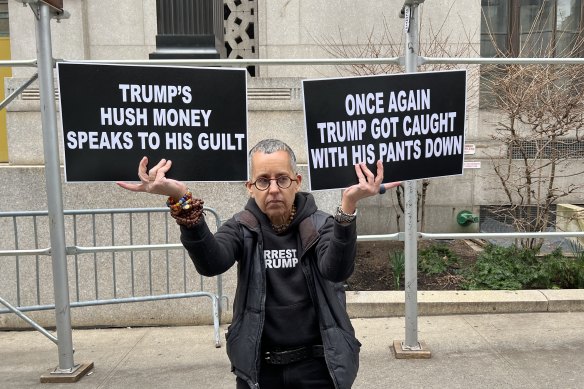 On Monday, the turnout dwindled to just one Trump supporter pacing up and down the legal precinct with a Hooters tee-shirt and a Make America Great Again cap, along with a few anti-Trump demonstrators.
Among them was Laurie Arbeicer, who stood outside the court holding a sign saying "Once Again Trump Got Caught With His Pants Down".
"He basically admitted to being violent against women and yet he got into office anyway," she told The Age and The Sydney Morning Herald, in reference to the 2016 Hollywood Access tape in which Trump was caught bragging about being able to "grab women by the p—ssy" because he was famous.