Dowager title doesn't have to be a downgrade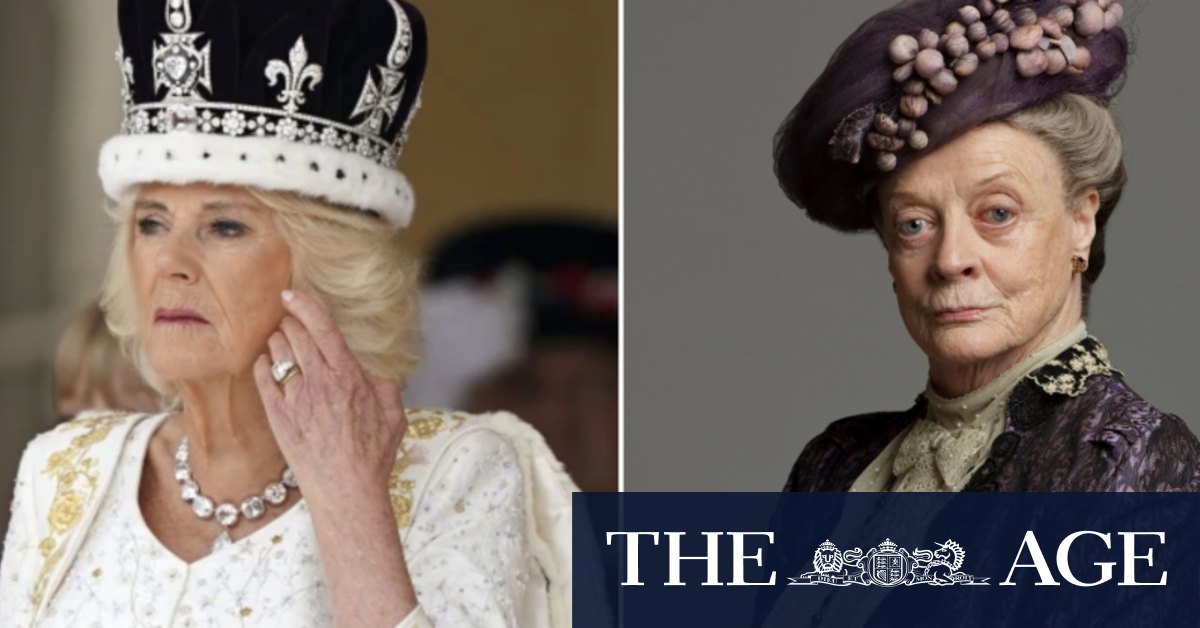 Camilla is now qualified to unearth the Dowager Queen's brooch from the royal vaults. Adelaide bequeathed her signature diamond brooch to Queen Victoria in 1849, who made the piece an heirloom of the crown to be worn by future queens. Queens Mary and Elizabeth regularly followed Victoria's orders.
Like Dowager Queen Adelaide, Camilla's taste in clothing is solid rather than sexy.
"The Queen is a prude and refuses to have the ladies come décolletées to her parties," 19th century diarist Charles Greville wrote about Adelaide. "George IV, who liked ample expanses of that kind, would not let them be covered."
Camilla, also prefers modest V-neck gowns, with hers designed by Bruce Oldfield, Fiona Clare and Dior.
The sixth wife of Henry VIII, Katherine Parr, is another Queen Dowager who escaped the dowdy descriptor, with Louis Vuitton ambassador Alicia Vikander playing her in the upcoming film Firebrand.
Loading
Parr had a fondness for decadent milk baths and shared an interest in literature with Camilla, who launched The Royal Reading Room charity in January 2021. By writing Prayers or Meditations in 1545, Parr was the first female author in England to have a book released in her own name.
Camilla can also relate to Queen Dowager Fabiola of Belgium, who set a style precedent by committing to a voluminous wavy haircut for 54 years, until her death in 2014. London hair colourist Jo Hansford has maintained Camilla's full-feathered bob for 35 years.
The American-born and Princeton-educated Dowager Queen Noor of Jordan missed out on becoming Queen Mother when her son Hamzah was removed as Crown Prince in 2004. Hamzah is currently under house arrest, following accusations of attempting to destabilise the monarchy.
While Camilla shares a love of Dior with Noor, her son, food critic Tom Parker Bowles, is unlikely to upset William's succession plans.
For the time being Camilla should simply enjoy being an unadulterated queen. There may be time to dodge the dowager title. As the Dowager Countess of Grantham said in Downton Abbey: "Don't be defeatist dear. It's very middle class."
Make the most of your health, relationships, fitness and nutrition with our Live Well newsletter. Get it in your inbox every Monday.