Driver Slams SUV Into Stopped Police Cruiser Leaving, 4 Injured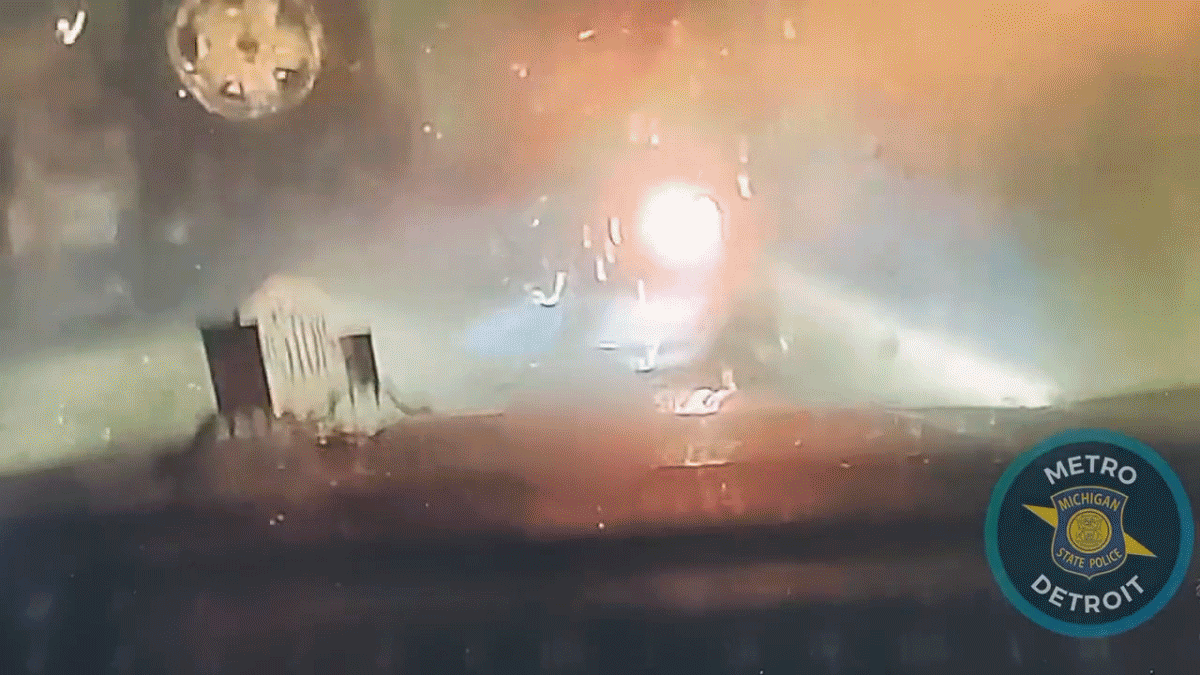 A police traffic stop on the Southfield Freeway in Detroit was anything but routine early Sunday morning. A driver plowed his SUV into the back of a Michigan State Police patrol car. WWMT reported the massive crash left the stopped car's two occupants, the state trooper and the SUV's driver all hospitalized with non-critical injuries. Michigan State Police suspect the person behind the wheel of the SUV was driving impaired.
Ride Along On The Trans Mass Trail
The video is available for viewing on X, where it has been tagged as sensitive content.
The dashcam footage that the Michigan State Police posted on social media is horrifying. The patrol car lurches forward and the dashcam shakes violently as the SUV makes impact. The SUV comes into the frame as it rolls down the highway. Then, the vehicle hits the stopped Chrysler. The MSP trooper standing by the driver-side door is seen moments later down on the pavement.
MSP Lieutenant Mike Shaw told WWMT:
"Here is another driver, possibly impaired, driving at a high rate of speed. It puts all of us in danger and is preventable. We are extremely lucky that this crash did not end up much worse. Just slow down and don't drive impaired. It is that easy."
According to MSP, the trooper standing on the highway during the crash suffered no broken bones despite being knocked down against the road surface. He might incredibly escape the crash with a torn tendon and road rage from being pulled across the pavement. It's always frustrating to see preventable crashes like this where others are put in danger because of one person's irresponsible actions.