Eam: Govt ensured China didn't change LAC unilaterally: EAM S Jaishankar | India News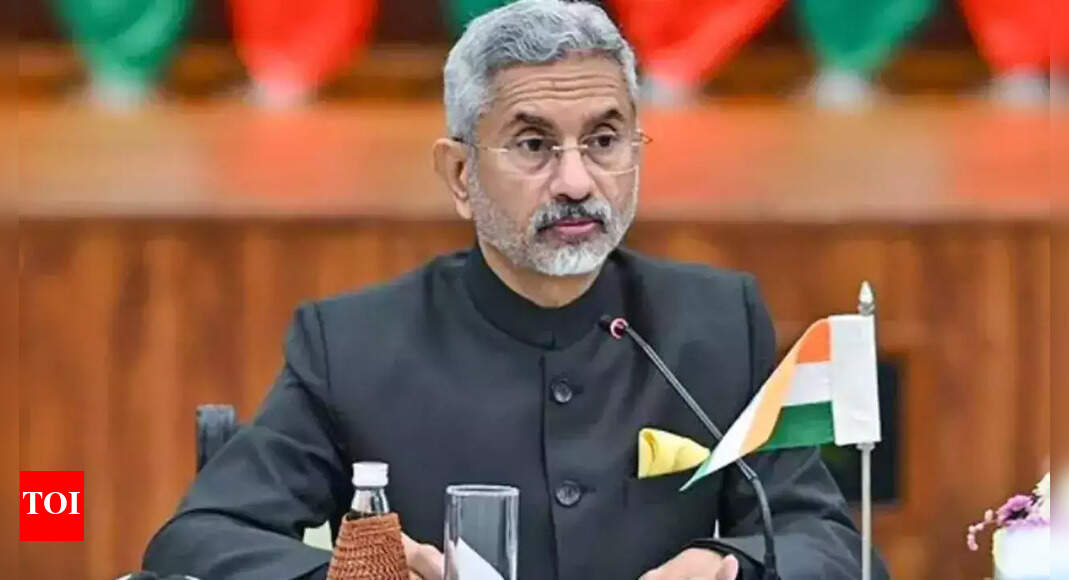 AHMEDABAD: External affairs minister S Jaishankar said on Saturday that the Narendra Modi government has taken steps to ensure that no attempts are made to change the status quo in border areas unilaterally.
He was speaking at Anant National University (ANU), on the outskirts of Ahmedabad, where he delivered a talk on "Modi's India: A Rising Power". Jaishankar also inaugurated an exhibition on crafts which was a collaboration between ANU and USIN Foundation.
"When I talk about big powers, of course we have a particular challenge from China. That challenge is a very complicated challenge, but in the last three years it has been particularly visible in the border areas,"Jaishankar said, apparently referring to China's incursions in eastern Ladakh. "There are clearly responses that are required, and those responses have been undertaken by the government, and a lot of it to ensure that no attempt is made to unilaterally change the status quo in the border areas," he said.
He equated the countries' relationships with human ones, and said that one party cannot dictate terms. He added that the countries would need to find an equilibrium for a long and successful relationship where both parties respect each other. The EAM said all past governments had tried to find a balance in their own ways.
During his 45-minute talk, Jaishankar covered India's growing influence, the changing contours of India's foreign policy and the way ahead.