England angry over 'farcical' red card as Ireland claim Grand Slam win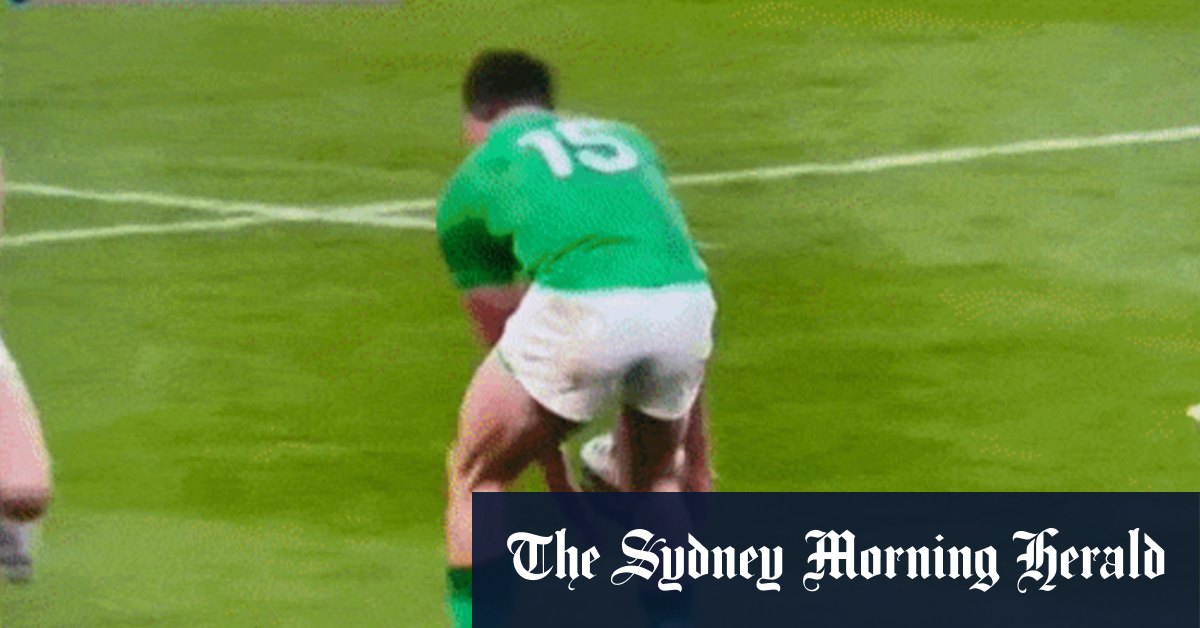 Coach Steve Borthwick said: "I thought the players adapted to the situation incredibly well. Eventually the space and fatigue took its toll but it was a step forward."
Borthwick was reluctant to discuss the red card, but plenty of former players were quick to weigh in, with former England scrumhalf Matt Dawson saying the officials showed a lack of understanding of the game in a "farcical decision".
"I can't disagree with how the contact is a red but it is the context of how it went to that contact," Dawson said. "He's stepping and slowing and turning to get out of the contact area, and has been punished by being sent off. It is a mockery. He was doing his utmost to avoid any kind of contact. It is an utter farce."
Ireland raised expectations ahead of the 2015 and 2019 World Cups with similar Six Nations success only for those bids to end in disappointment. Ireland are still the only top tier side never to go beyond the quarter-final stage.
"I've just been saying to Johnny that there are bigger fish to fry than this. We're onto the World Cup. We're a good side that's nowhere near reached its potential," Ireland coach Andy Farrell told a news conference.
"Everyone's going to get better in the summer and we get to spend a lot more time together so we expect our side when we get to the first game of the World Cup to be a lot better than what we are now and that's the reality of it."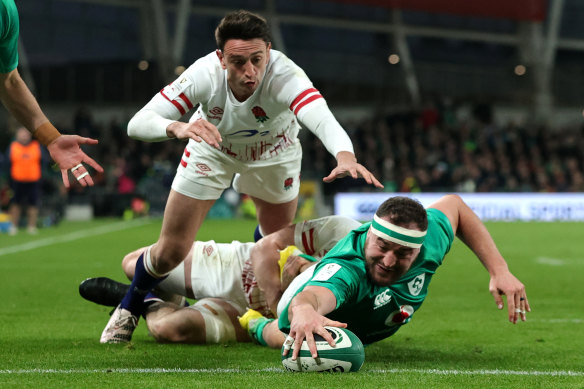 Sexton has previously praised Farrell's approach of openly talking about building towards the 2023 tournament in France and said that like last July's first series victory in New Zealand, the Grand Slam is another "very special" part of that journey.
"I just said in the dressing room that this is not the end, there's plenty more left in this team," Sexton said. "Roll on the World Cup, that's what we need to focus on now."
While Farrell was particularly pleased with how Ireland used more than 30 players in an injury-hit campaign and rarely missed a beat, he saved his highest praise for Sexton, Ireland's 37-year-old talisman who plans to retire after the World Cup.
"It's unbelievably filling that in my opinion the best player ever to play for Ireland is able to sign off with a Grand Slam on St. Patrick's Day in front of his own crowd," Farrell said.
REUTERS