ENSO Global, Gazpromneft-Lubricants forge partnership for South Asian lubricant expansion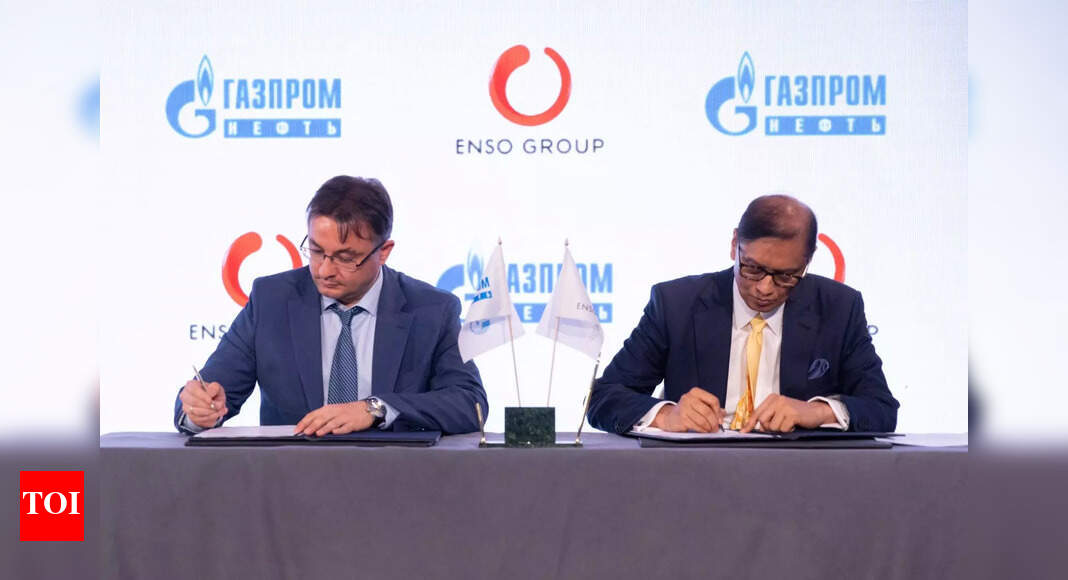 ENSO Oils & Lubricants, a subsidiary of ENSO Global Trading Trading recently announced a strategic partnership with Gazpromneft-Lubricants to expand the distribution of lubricant assets across the South Asian region. Under this agreement, ENSO Oils & Lubricants will focus on importing and distributing Gazpromneft-Lubricants' diverse range of oils, lubricants, and technical fluids designed to meet the needs of various industries.
This collaboration aims to enhance the supply of specialized lubricants to India's major manufacturers of industrial equipment and machinery, along with other enterprises, according to the media release. Gazpromneft-Lubricants will provide premium engine and transmission oils tailored for modern passenger vehicles manufactured in India. The company claims its unique formulations are developed through its R&D department, which includes Russia's only digital platform for creating oils using artificial intelligence technology.
Vinay Maloo, Chairman of the ENSO Group said, "ENSO is proud to be the strategic partner of Gazpromneft for their products and is sure that the relationship will bring positive gains to both entities."
Radhakrishnan Ramarathnam, CEO of Enso Oils & Lubricants says, "Gazpromneft-Lubricants has world-class products in both automotive and industrial segments to fulfil the requirements of the Indian customers."
Safety is among top three features buyers want: New Tata Nexon to drive segment growth | TOI Auto
The collaboration shall mark a distinctive growth for the companies as the lubricant market across the South-Asian region is growing exponentially, states the media release.
ENSO Global Trading, a subsidiary of the Enso Group was established in 2005 and specializes in trading solutions, including oil products (crude oil, diesel, jet fuel, oils, LNG), metals, fertilizers, and agricultural products.
Gazpromneft-Lubricants, a subsidiary of Gazprom Neft, is a leading player in the production and marketing of oils, greases, and technical fluids.