Every pick from the national draft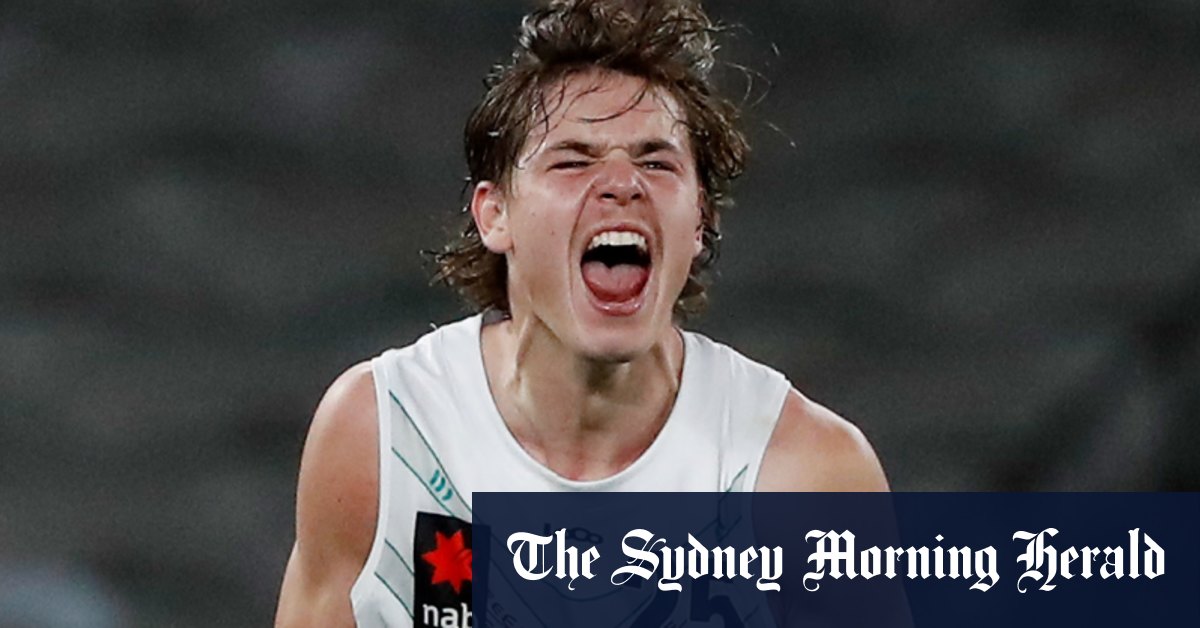 Every pick from the 2022 AFL national draft
We're sorry, this feature is currently unavailable. We're working to restore it. Please try again later.
By
Tom Carey

and

Claire Siracusa
Updated November 28, 2022 — 7.41pmfirst published at 7.22pm
All the picks from the first night of the AFL national draft. Check back on Tuesday for updates from the second night of the draft.
1. Aaron Cadman, GWS
What Cadman said: "Never in a million years did I think I would be in this position. It's really special." He said that in his conversations with the Giants he had not been told what position he would play. "I just can't wait to get cracking into it and meeting all the boys."
2. Will Ashcroft, Brisbane Lions
(matched North Melbourne's bid)
What Ashcroft said: "Just relieved, it's a surreal moment," said Ashcroft. "I'm looking forward to getting into it. There's a lot of work to be done, it all resets now. It's time to get the respect from everyone [at the Brisbane Lions]."
3. Harry Sheezel, North Melbourne
What Sheezel said: "I am so grateful. The club is in really good hands. They have really good staff and a young and exciting list."
4. George Wardlaw, North Melbourne
5. Elijah Tsatas, Essendon