Extend time for online booking for Taj Mahal night viewing | Agra News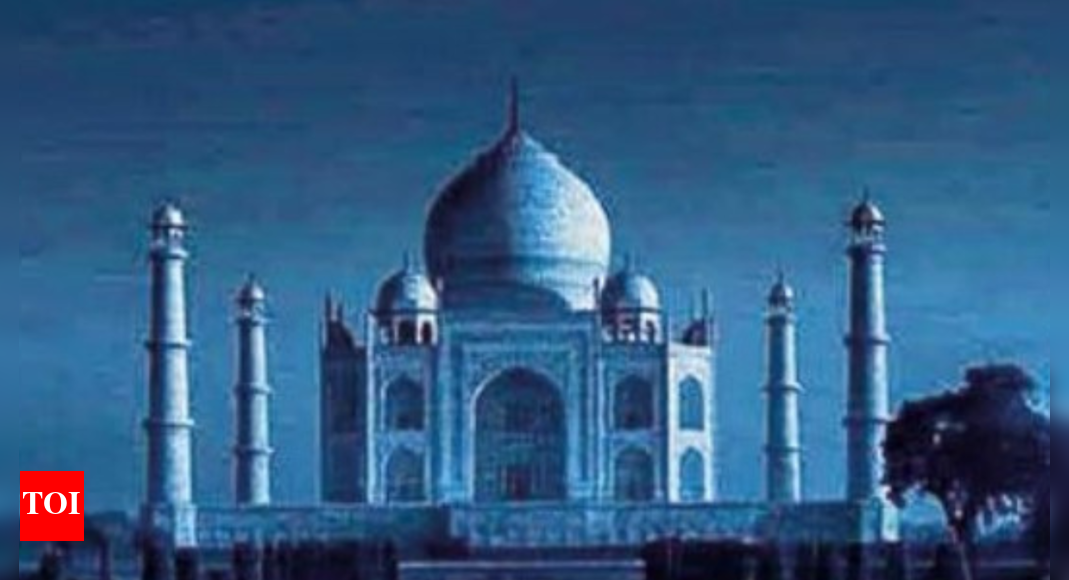 AGRA
:
The Agra Development Foundation (ADF), a citizens' forum, has sent a letter to the union minister of culture and tourism G Kishan Reddy to increase the duration for booking tickets for the night viewing of the Taj Mahal, days after the Archaeological Survey of India (ASI) launched an online ticket booking system on the order of the Supreme Court.
Under the current system, tourists can only book tickets for night viewing not prior to seven days before their desired date, and it has been problematic, particularly for foreign tourists who often plan their visits to Agra and the Taj Mahal's moonlit night experience months in advance.
SC lawyer and ADF secretary KC Jain said, "Foreign tourists, in particular, organise their itineraries meticulously, including train travel, accommodation, and sightseeing. They book their train tickets up to 120 days in advance, which allows them to plan their visit to the Taj Mahal accordingly. However, the restriction on booking online tickets seven days before the visit creates a significant hardship for them as they are unable to secure a spot for this unique experience."
The letter stated, "It is crucial to extend the booking window to at least 120 days prior to the proposed date of visit, aligning it with the practice followed by the Indian Railways for train ticket bookings."
Notably, the night viewing of the Taj Mahal is available five days a month i.e. on the full moon night, two nights before it, and two nights after the full moon.
As per the pre-determined security protocol, the night viewing facility will be available for only 400 people divided into eight 30-minute slots from 8:30 pm to 12:30 pm.
At once, a maximum of 50 people are allowed for the night view and tourists have to report half an hour before the mentioned viewing time at Shilpgram for security checks.
As per the ASI records, in the last five years, 32,628 people have availed of the facility. With an extension of duration for online ticket booking, the number of visitors is likely to increase.