Facebook's political ad tracker suffers major malfunction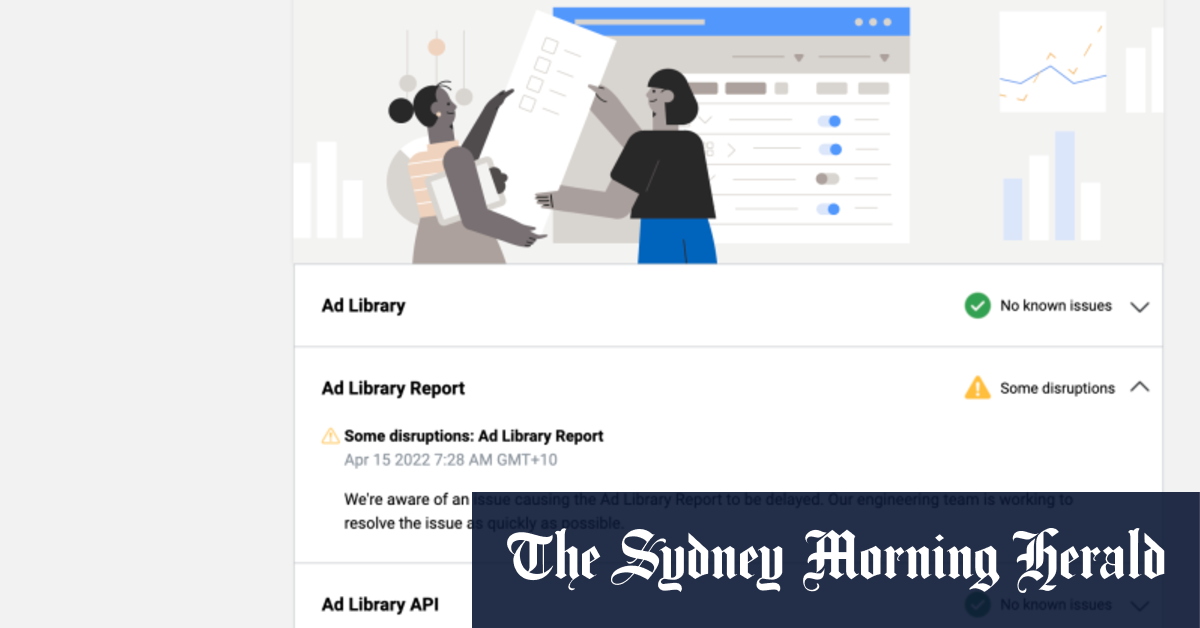 The publicly accessible ad library details the reach of paid for posts, the money spent on it and the broad demographic groups being targeted. These details are preserved for seven years. When the report is working properly, data on new ads is added within 24 hours of a post going online.
These initiatives – including a request for authorisation for all political and election ads – were rolled out in Australia in 2020.
Chris Cooper, executive director of non-for-profit organisation Reset Australia, which works to counter digital threats to democracy, said the failure to update the report was a major issue.
"They're taking inadequate measures to start off with and now not even delivering on its inadequate measures," Cooper said. "It is a tool for journalists, researchers and society to hold some of the advertisers accountable in a way that Facebook doesn't. For us, it's a considerable problem that I can't believe they're getting away with.
"If there's an engineering fault or a problem at Facebook, they will normally resolve that within 24 or 48 hours because it matters, and they throw everything at it. But it seems like this problem obviously isn't impacting profits. It's really only impacting the integrity of the Australian election, which, if that mattered to them, would have been resolved by now."
The University of Canberra's Digital News Report 2021 says that 52 per cent of Australians access most of their news from social media. This has coincided with a rapid rise in political parties and other campaigning organisations increasing their spending on social media.
In the 30 days to April 11, the United Australia Party, funded by billionaire Clive Palmer, spent about $136,000 on ads with Meta, which owns Facebook and Instagram. Treasurer Josh Frydenberg spent $59,173. Climate 200, the activist group backing many independent candidates, spent $121,434. Federal Labor spent $69,039 and the Liberal Party $75,091.
Loading
Twitter banned all political advertising in 2019, saying the advanced targeting available on social media introduced particular risks for politics as opposed to ordinary commercial marketing.
TikTok also does not allow political advertising on its platform.