faiz: We must bring back our iftar delicacies from the Nizami era: Faiz Khan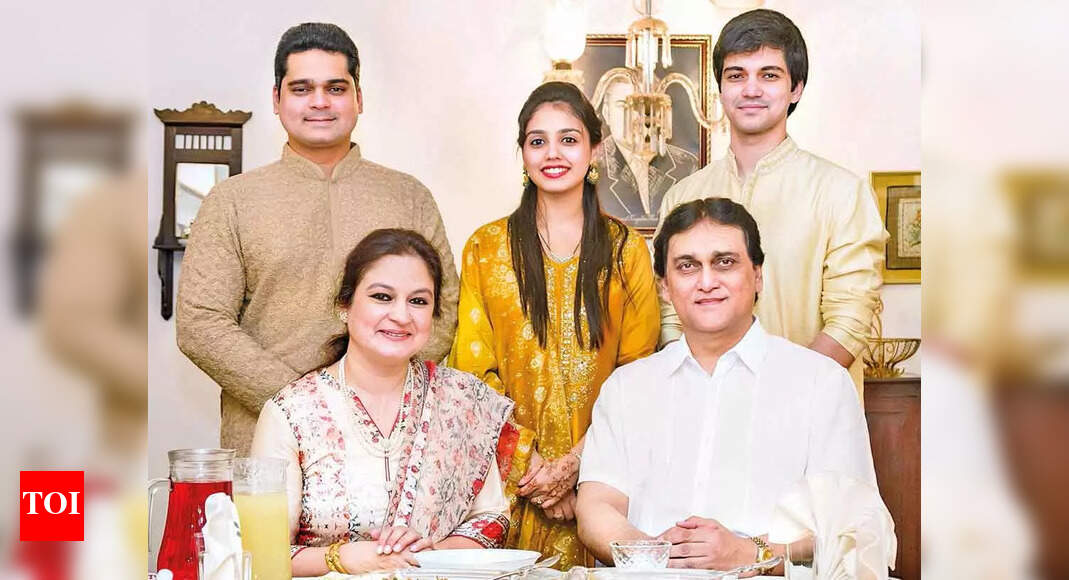 If prayers, piety, charity and fasting mark the holy month of Ramzan, so does bonding over good food while making lasting memories. And that's why we believe Ramzan is incomplete without iftar — those traditional affairs where friends and family gather to break their fast with dates, fruits, sherbets and traditional delicacies like biryani and haleem. While the customs remain the same, every home has its own unique iftar tradition. Author, educationist and scion of Paigah nobility of Hyderabad, MA Faiz Khan gives an insight into iftar celebrations in his home and how celebrations have evolved over the years
Scion of the Paigah family and great great grandson of Nawab Sir Vicar-ul-Umara Bahadur, former Prime Minister of erstwhile Hyderabad State, MA Faiz Khan grew up experiencing the diverse food cultures of the city. Interestingly, iftars hosted in the city too have evolved over the years, says Faiz. As he settles down to break his fast along with his family members — mother Sahebzadi Tahiraunissa Begum, wife Nida, sons Faraaz and Kamil, and daughter-in-law Nabiha — Faiz takes us through the glorious iftar traditions in his family, and in the city of Nizams. Excerpts:
'The kitchens of Hyderabadi nobility had a strong European influence'

Talking of how Hyderabad of yore was a melting pot of cuisines, Faiz says, "Hyderabad's noble families such as the Paigahs, Salar Jungs, and the ruling family, Asaf Jahis, all had their own cuisines, dishing out signature dishes, recipes to which were treated like top secrets. Later, these recipes were compiled into books, such as Dastarkhwan Paigah. And these kitchens weren't just Mughlai kitchens. There was a strong European influence on food by the 1870s. Chefs used to be flown in from England, and it was common to serve English, French and Mughlai dishes at dinners." Even today, Faiz enjoys European delicacies just as much as his biryanis. "My personal favourites are dum ki biryani and tender raan. But I also relish my fish and chips, especially during Ramzan. After a heavy iftar, I usually prefer fish and chips for dinner. Nihari and khichdi kheema are the usual breakfast favourites," he adds.
'Iftars in my home have always been vibrant but simple'


While iftar dinners often turn into social gatherings today, they were much more intimate affairs a few decades ago.

"Back in the day, iftar gatherings were celebrated with people around you. Iftar used to be for your staff, immediate family and friends. The trend of hosting grand iftars throughout the holy month has grown over the past few decades." says Faiz, adding, "The latest trend that started during the pandemic are sehri gatherings, which never happened in Hyderabad before. At these gatherings, we meet up after dinner, at around 10-10:30 pm, and all of us stay together till 4 am. Before we begin the fast, we have the morning meal, sehri, at dawn."
'We must preserve Hyderabad's rich culinary history for the future generations'


Over the years, Faiz has had a ringside view of the transformation of the city's culinary landscape and feels it's important to restore some of the forgotten Nizami delicacies and pass them on to future generations. "In Hyderabad today, we get to taste haleem, biryani and mandi, but there are many more dishes. Delicacies such as talava gosht, Rohini roti, moti pulav, tatti ka gosht, mutabbaq, dum ka kheema, Azam Jahi kheema, chakna, sufiyani biryani, pasindey, gurde, khichdi kheema, original korma roti, bagara khana dalcha, tahari and salan bakhra, are a key part of Hyderabad's culinary history. We must try and pass these on to the future generations."
'Great to see Ramzan celebrations in full swing this year'


While Ramzan has been low-key in the last couple of years due to the pandemic, Faiz is delighted that people are getting the opportunity to celebrate with their near and dear ones this year. "The best of everything is experienced during Ramzan. Things that you don't get to have throughout the year, you get to have during this one month. Chana dal with hara masala is made especially during Ramazan for its high nutritious value, which is most desirable after a long day of fasting and is affordable by one and all. And of course, the sheer korma on the day of Eid is something we all look forward to," says Faiz, adding, "It's such a delight to see people out there celebrating festivals again. Now, it is not just people who are fasting, I go to the Old City, and I see people from all walks of life enjoying haleem or nihari. So the beauty is people are celebrating," he says, signing off.
By Paul Nicodemus