Fewer and cheaper presents under the tree as cost of living bite, Resolve Political Monitor survey shows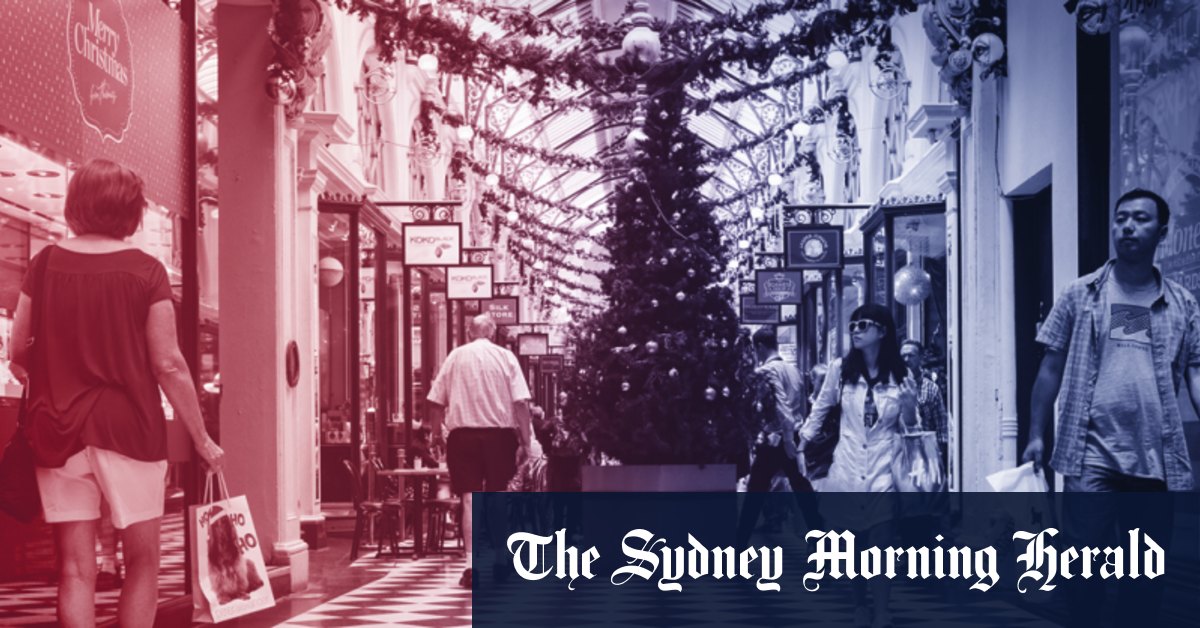 Doctor Jacques Scholtz and his wife Yolanda said they were spending less this Christmas.
Loading
"Interest rates are going up, mortgages are more expensive, fuel is more expensive," Yolanda Scholtz said. "We will buy essentials for our children rather than just something that's a waste of money."
The Resolve Political Monitor, conducted online from November 30 to December 4, asked 1611 voters their views on the cost of living, seasonal spending and energy prices.
It found 79 per cent backed price caps on energy while 51 per cent supported higher taxes on coal and gas exporters, against the backdrop of a deal between Canberra and the states to ease pressure on household bills.
Asked to name two of the most pressing cost pressures from a list of eight options, 51 per cent chose groceries and other basic shopping, and 44 per cent picked utility bills for gas, electricity and water.
Loading
The other options were car costs including fuel (21 per cent), buying a home (17), renting a home (16), higher interest rates (16), insurance (16) and education (3).
The Australian Retailers Association last month released figures from a MasterCard survey showing outlays rose 12.9 per cent in October compared to the same month last year.
Its holiday sales prediction, conducted with research company Roy Morgan, forecasts a 6.4 per cent increase in consumer spending to $66 billion in November and December.
The biggest single increase is a 28.1 per cent surge in spending on hospitality to almost $10 billion after the restrictions of last summer.
But with inflation running at 6.9 per cent in the year to October, the spending in some categories is falling in real terms. At department stores, for instance, the association tips an increase of 4.9 per cent at Christmas before factoring in inflation.
The latest national accounts from the Australian Bureau of Statistics showed household spending increased by 1.1 per cent to a record $287 billion in the September quarter, helping lift economic growth, but this was before the impact of three more interest rate hikes by the Reserve Bank.
Friends Donna Cheesman and Liz Osborn agreed that people would be feeling the pinch in the current economic climate, but weren't planning to reduce their Christmas spending.
"I guess it's a matter of tightening the belt after Christmas if you want to buy Christmas presents," Osborn said. "I usually have in mind a sort of budget and try to stick to it each year."
On the seasonal impact on the cost of living, the Resolve Political Monitor survey asked: "Some people have been affected by inflation and the rising cost of living more than others. Please tell us whether you agree or disagree with the following statements."
On spending on presents, the statement was: "I will be buying fewer or less expensive presents this year". Respondents were asked whether they agreed or disagreed.
With Jacob Gamble
Cut through the noise of federal politics with news, views and expert analysis from Jacqueline Maley. Subscribers can sign up to our weekly Inside Politics newsletter here.