Find out why Rishi Dhawan wore a face shield while bowling against Chennai Super Kings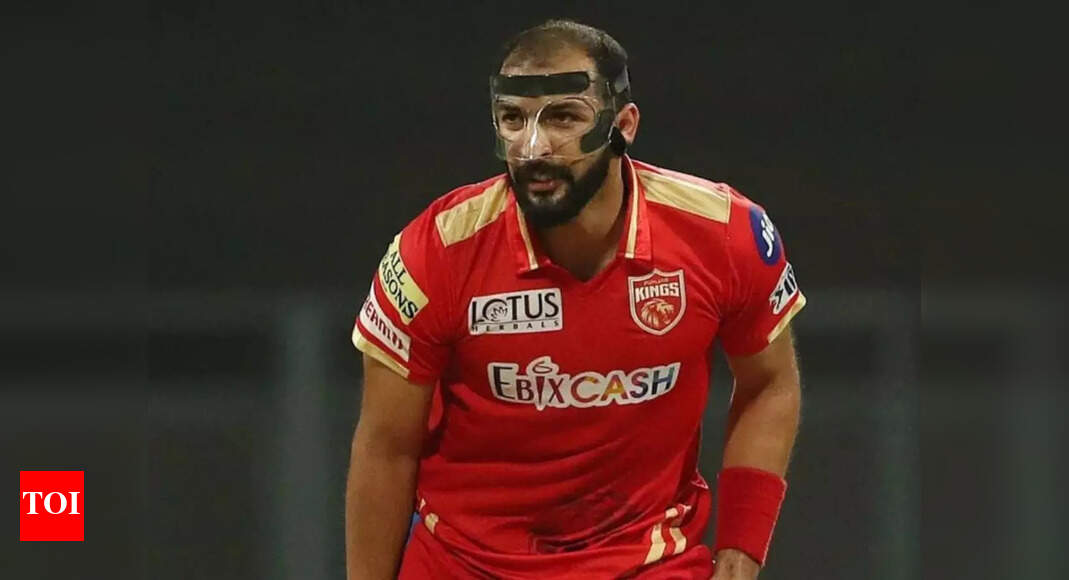 After missing five seasons of the Indian premier league (IPL), Punjab Kings' all-rounder Rishi Dhawan played his first match of this season against the Chennai Super Kings at Mumbai's Wankhede Stadium. Dhawan was picked by the Kings at the mega auction for INR 55 Lakh, but due to a previous injury he could not make an earlier comeback.
On Monday, when the 32-year-old was taking his position to bowl, fans could not help but notice the safety shield he was wearing at that time. Reportedly, the Himachal Pradesh skipper had earlier suffered a nose injury during the Ranji Trophy, which is why he sported the gear as a means to prevent further injury.
This is also the reason why he had to miss the first four games of the season for the Punjab Kings.

In a video shared by Punjab Kings ahead of the clash, Rishi revealed that he is recovering and is fully fit.
"I am making an IPL comeback after 4 years so it was a little disheartening when I got injured in the Ranji Trophy. I had to go through surgery which ruled me out of the first four matches, but I'm totally fine and available for selection now. I've been training hard and hope to have a strong comeback," Rishi said in the video.
"It was absolutely a low phase for me because I'd worked so hard to make a comeback and I finally got a chance in the IPL after 4 years. I performed well in domestic cricket. I tried continuously for 3-4 years to make a comeback so I was a little scared wondering whether I'd miss out on playing due to my injury." he added.
Rishi made a fantastic comeback by picking up two wickets of Shivam Dube and MS Dhoni and his team managed to beat CSK by 11 runs.
FAQs

How serious can nose injuries be?
If you experience a nose injury accompanied by a head or a neck injury, you must contact your doctor. Symptoms such as severe headache, neck pain, nausea, vomiting, difficulty in breathing, loss of consciousness and bleeding need to be treated immediately.
What are the most common accidents most cricketers face?
Some of the common injuries faced by most cricketers are sprains, fractures, strains, bruising and open wounds, including nose or facial injury.