Fire breaks out at NT1 studio, no injuries reported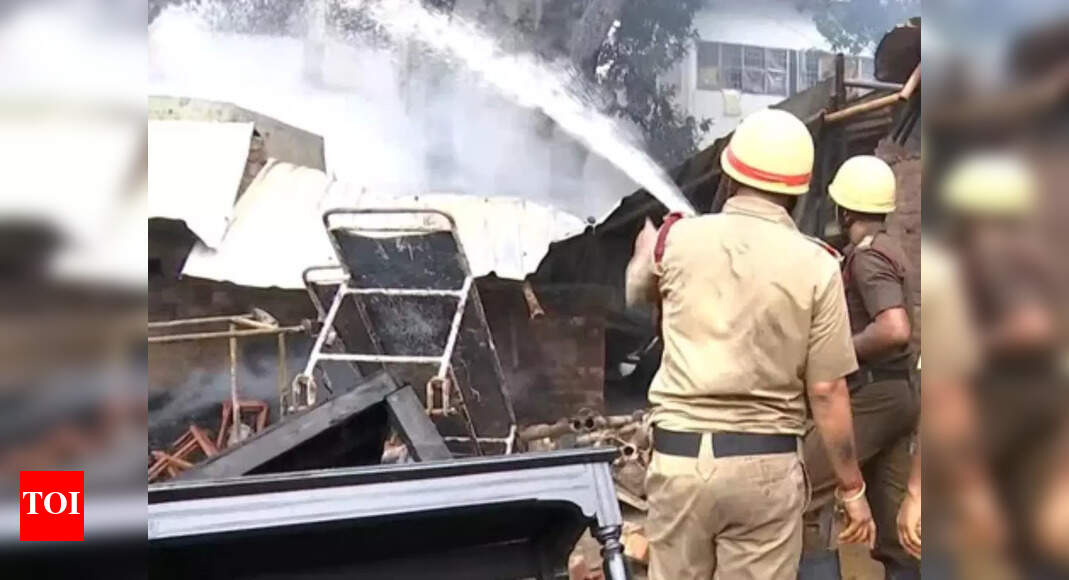 Fire broke out at NT1 studio, Tollygunge on Sunday (March 19). According to the sources, the incident took place in the early morning at the canteen. Soon smoke covered the area and that's when the incident was noticed by the local people. They immediately contacted the fire brigade. Officials from Kolkata fire brigade reached the spot. There is no causality or injury reported although items stored in the backside of the room has been damaged. Fortunately, shooting wasn't taking place at that time. After a few hours of effort, the officials of the fire department managed to put off the fire.
Director Haranath Chakraborty paid a visit to the studio para and spoke with the officials of the fire department. The fire was under control by that time.
Spokesperson Sougata Nandi shared that the fire has partially damaged the adjacent room and the articles kept there. According to sources, the flame couldn't reach the shooting floors. They have managed to escape any causality since none was present in any of those floors.
Notably, the last year in October, in a similar incident, took place at the storeroom of a movie company. A massive fire broke out causing damage of goods.
The incident has tickled the memories of the recent fire in Mumbai film city. A massive fire broke out at the shooting set of popular Hindi television show 'Ghum Hai Kisi Ke Pyar Mein'. It caused damage of goods and created huge panic among people who were present there.