Fire rages at Cuba oil terminal, third tank collapses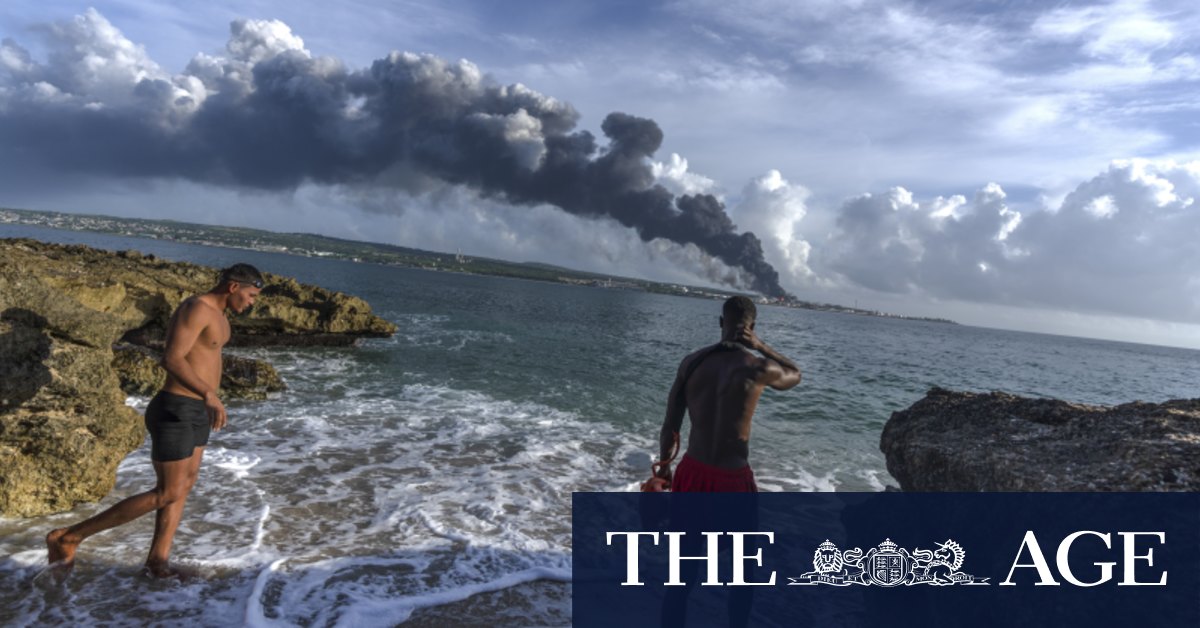 At noon on Monday, Havana time, authorities announced the country's most important power plant, located less than a mile from the fire, had been shut down due to low water pressure in the area.
The power grid depends more than 90 per cent on local and imported fuel. Jorge Pinon, director of the University of Texas at Austin's Latin America and Caribbean Energy and Environment said the fire threatened both.
"The key questions now are where Cuban crude oil production will go to generate fuel for electrical use as it is only connected by pipeline to Matanzas," Pinon said, adding the facility has an installed capacity of 2.4 million barrels.
A tanker carrying Russian crude to Matanzas, identified by Refinitiv Eikon monitoring service, is unlikely to be able to discharge next week even if docks are not affected by the fire, because of possible damage to tanks, pipelines and valves, analysts said.
Since Matanzas is the only terminal with capacity to receive large vessels, Pinon said, the tanker might be forced to transfer its cargo via ship-to-ship operations so the crude can be refined at the Cienfuegos or Havana refineries, "but it is not clear Cuba has the capacity to do that".
Residents expressed fear that the crisis will worsen as the hottest months of the year bear down.
"Oh my God, no lights and no gas, that is what this means," Havana resident Pia Ferrer exclaimed in an upscale neighbourhood of Havana.
Reuters
Get a note directly from our foreign correspondents on what's making headlines around the world. Sign up for the weekly What in the World newsletter here.