For a Future Without Roads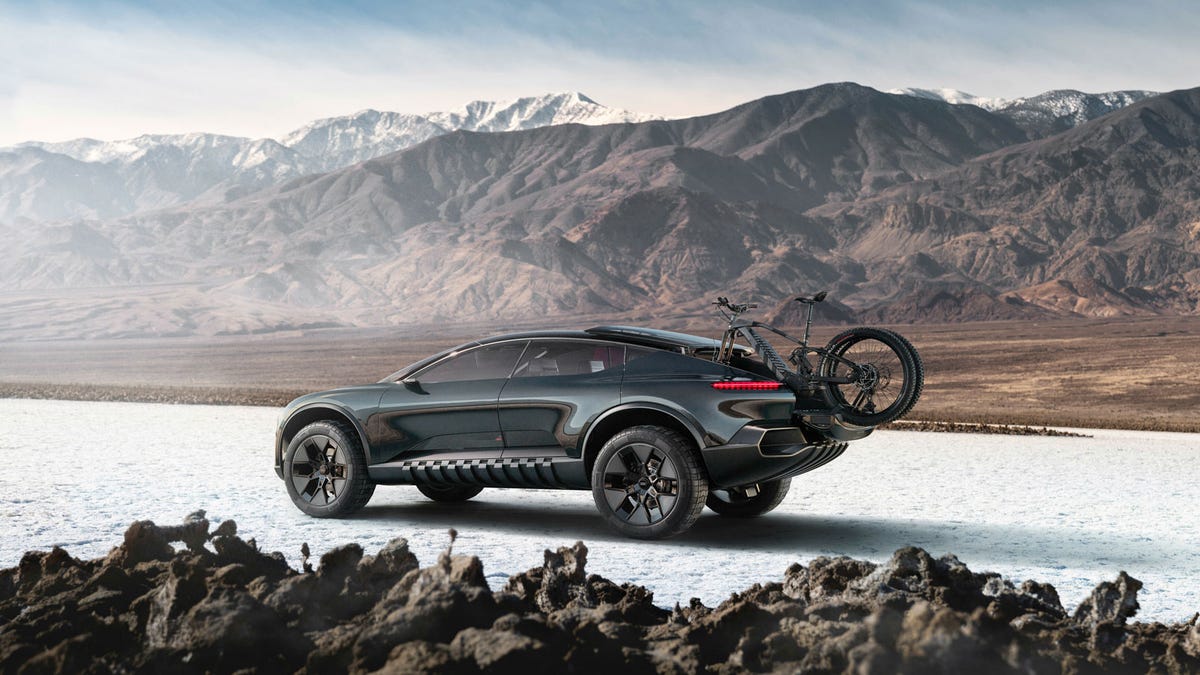 To most people, a sphere is just something that's good for throwing through hoops, kicking round a field or sitting inside while you barrel down the side of a hill. But for German automaker Audi, a sphere is so much more: it's an electric autonomous vehicle that can tackle any setting. That's why it's been gradually unveiling four Spheres concept cars, culminating with this off-road Activesphere model.
The fourth and final concept in the series follows Audi's Sky, Urban and Grand Spheres, which sought to reimagine sporty, luxurious and urban driving for the future. In each case, we were treated to an outlandish design, oodles of tech and the promise of self-driving cars.
Now, the Activesphere concept is here and it shows that Audi, deep down, is a company full of preppers.
Let me start by saying it looks awesome; this is exactly the kind of car I want in my life. It's got a sleek sportback look that's raised up to house a set of 22-inch wheels. The party trick of this car is that it can transform into a pickup in "just a few seconds" to give you space to carry 'round your bikes, snowboard or other fun outdoorsy accessories. Nice.
G/O Media may get a commission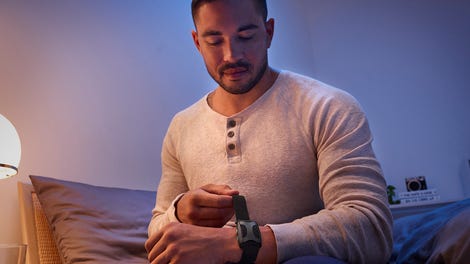 Bounce back from stress
The Apollo can be used to identify stress, and how you recover from it. It claims that you'll recover faster from workouts, increase your ability to deep sleep, and improve focus, with just three hours per day of wear.
But there's more to this car than a neat truck bed. The concept is roughly the same size as an Audi A4, but a little wider and taller. But, because this is an off-roader at heart, Audi gave it much smaller overhangs at the front and rear, as well as variable ride height to make covering obstacles easier.
There's also no B-pillar in the car, so when you open all four doors, there's an expansive amount of space to look through. One day, stuff like this will be a reality.
Another neat trick on the concept is all the glass. Apparently, the Activesphere has glass in the front end so that passengers up front can look straight through the frunk to see the road (or lack thereof) below.
Designed at the Audi Design Studio in Malibu, the whole car has been finished off in a high-gloss teal paint, with matt black trim to show off its rugged capabilities. It looks really sleek.
But, any made up car needs to come with made up performance figures, and Audi has that covered too.
Apparently, the Activesphere comes with a range of more than 370 miles per charge and, when time does come to top up, it'll be equipped with 800-volt fast charging technology.
The motors in this electric car will also kick out 325 kW and 720 NM of torque. The front and rear wheels will also be connected via a five-link axle.
To keep you in control, the Activesphere will be fitted with a drive system and suspension that makes it "equally adept on both on and off the road," apparently.
There's also a pretty normal looking steering wheel and set of pedals that allow the driver to stay in control when they want to, or it'll come with autonomous driving tech for when they don't fancy driving.
It's cool, I like it. Does an off-roader that's built for fun need to be self-driving? Probably not. But, if this is the design direction things like the E-Tron Sportback could follow in the future, then I am all for that.