French police teargas protesters at oil giant's meeting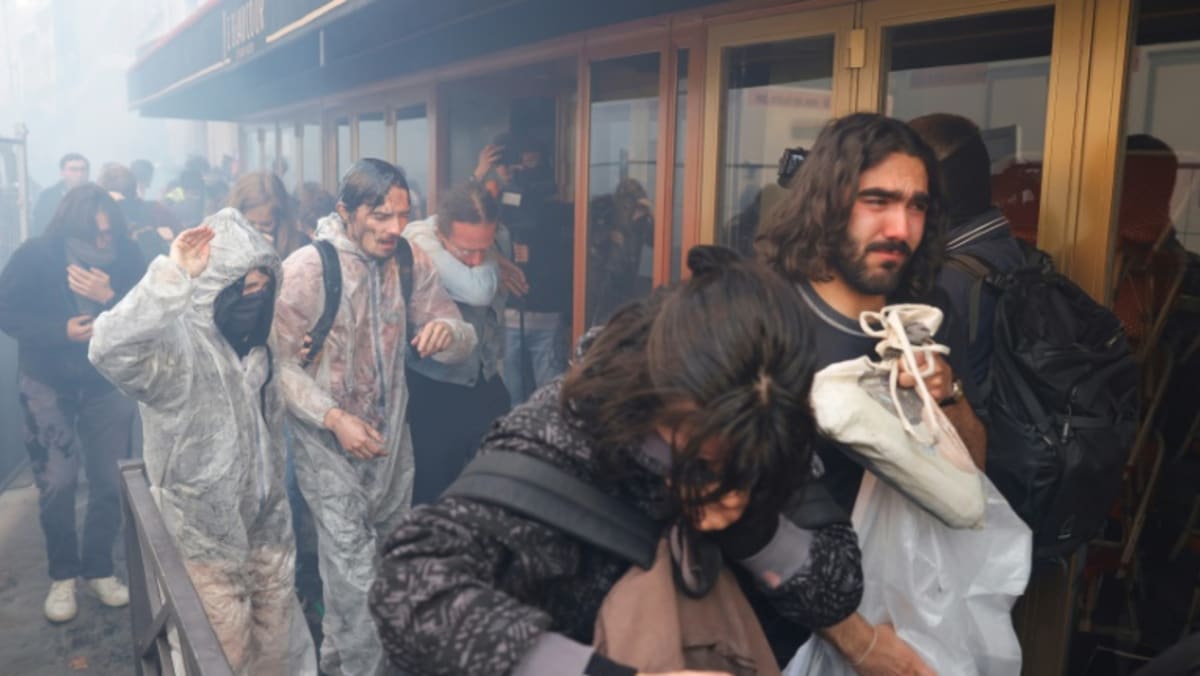 "We won't let them go," said Marie Cohuet, spokeswoman for climate campaigners Alternatiba.
TotalEnergies "embodies the worst of what is done in terms of the exploitation of people and the planet," Cohuet said.
The company wanted to avoid the chaos of last year when activists prevent some shareholders from attending the annual meeting.
Climate campaigners are growing impatient with oil majors and other companies over their impact on the planet.
Energy majors posted record profits last year as Russia's war in Ukraine sent oil and gas prices soaring.
"GO FASTER"
During the annual shareholders' meeting of British group Shell on Tuesday, activists shouted out "Go to hell Shell!"
BP got similar treatment, as did banking giant Barclays, which is accused of financing oil extraction.
TotalEnergies plans to allocate a third of its investments in low-carbon sources of energy and reach 100 gigawatts of renewable electricity capacity by 2030.
But France's energy transition minister, Agnes Pannier-Runacher, urged the company to speed things up on Friday.
"Total invests in renewable energies, but the challenge is to go faster, stronger and above all faster," she told FranceInfo radio.
TotalEnergies chief executive Patrick Pouyanne rejected criticism against his group in an interview with La Croix newspaper on Wednesday, saying the company must meet growing demand from developing nations.
"No, TotalEnergies cannot lower oil demand on its own," he said.