From Grease to Physical to Xanada, Olivia's fashion legacy will remain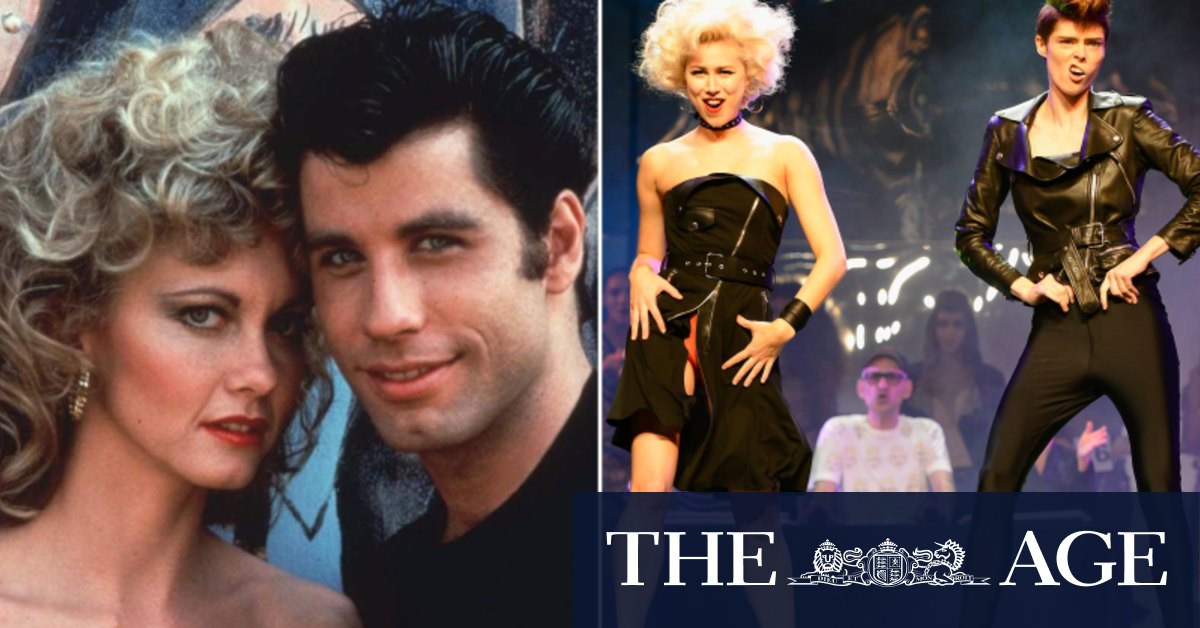 Olivia Newton-John's place in fashion history is assured by the most memorable makeover in cinema. Opposite John Travolta in the 1979 movie Grease, Newton-John's transformation as Sandy from good girl to bad in the musical's final moments, taught generations that a black leather jacket, pants so tight that you need to be stitched into them and a spiral perm are enough to win any man's heart.
The iconic look was revived by Australian label sass & bide's Rats leggings, a noughties style staple, and in French designer Jean Paul Gaultier's spring 2014 ready-to-wear show with supermodel Cocoa Rocha embodying Sandy's sassy evolution.
Equally, influential was the late singer and actor's fifties-inspired garb in Grease, with Newton-John playing a teenager at 28 in full skirts, varsity jackets and with her glossy hair worn in a swinging high ponytail.
Rather than pushing or shaping trends like her pop peers Cher and Madonna, Newton-John safely embodied the looks of the moment through the girl-next door filter that stayed with her into her seventies.
Newton-John's fashion legacy is fortified by Xanadu, which failed to ignite the box office in 1980. Over 40 years Xanadu style has seeped into popular culture, especially the Californian disco looks worn by Newton-John as the Australian-accented, ancient Greek muse Terpsichore, bizarrely nicknamed Kira.
Newton-John's satin day dresses, Missoni harem pants, white fringed cowboy jacket and dresses designed by Bobbie Mannix, became eighties staples before the arrival of padded shoulders and Dynasty. There was even a Xanadu collection of dresses by Jack Mulqueen, known as the knockoff King of Seventh Avenue.
Away from the screen, Newton-John was equally influential, launching the Koala Blue chain of boutiques in the US with friend Pat Farrar in 1983. At one stage there were more than 60 Koala Blue stores in the US, Hong Kong, Canada, Japan, France and Australia, with their vibrant logo designed by Ken Done.
The business went into liquidation in 1992 but for a period capitalised on an interest in Australia generated by the success of Paul Hogan's Crocodile Dundee, with simple printed designs, the most successful of which featured the Koala Blue logo.