Ginger & Smart's Genevieve Smart on her wardrobe essentials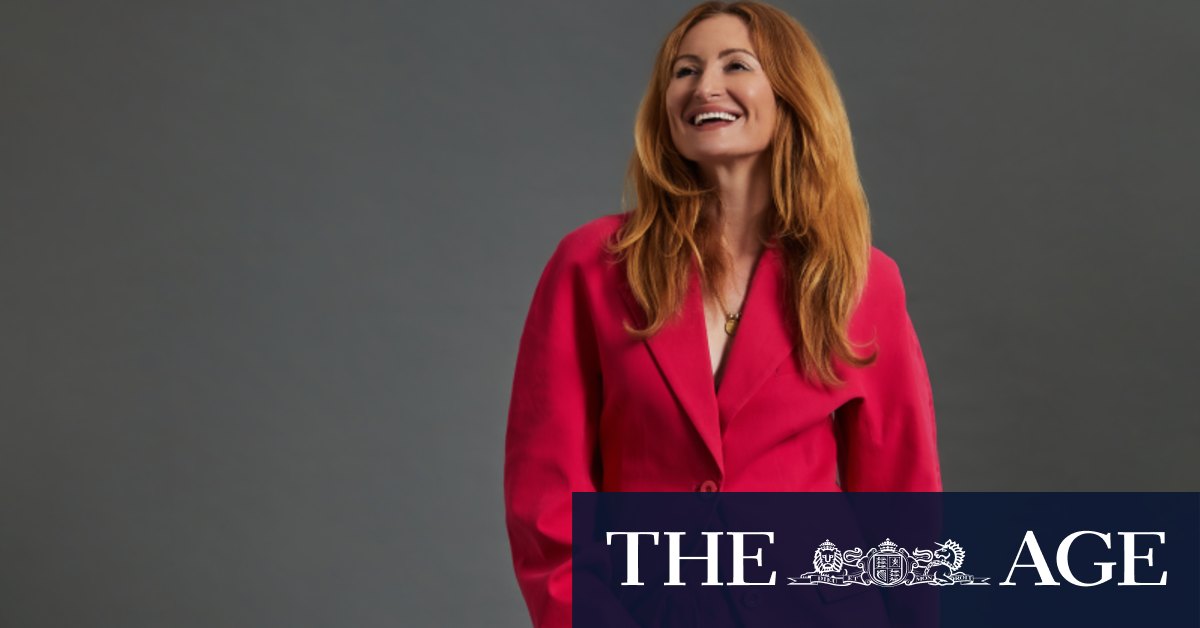 Any go-to jewellery? A vintage gold medallion I bought in Greece that I wear every day. And I love
a bold earring for evening.
Loading
Can you remember a favourite outfit you wore when you were a child? As a 10-year-old I was pretty obsessed with my pale-pink Ken Done Sydney sweatshirt.
And your worst fashion mistake? A micro-fringe in the 1990s.
What was your first fashion moment? When I was 15, I was in a high school musical, and the costume lady gave me $50 to buy my own outfit. I remember getting the bus to The Vintage Clothing Shop in the city and finding this black sequinned gown. I'd never worn anything like that.
What's at the top of your wish list? A vintage chunky gold Céline cuff.
Is there anything you would never wear? I won't wear virgin polyester or acrylic, partly for the future of the planet but also how it feels on my skin.
Is there a current trend you like? The move to gender-neutral fashion.
What shoes do you wear most often? Ginger & Smart classic slides in black or cream.
What's your fragrance of choice? Le Labo Santal 33.
What do you sleep in? Silk pyjamas.
Who are your fashion icons? Elsa Peretti was effortlessly chic. Also, Diana Vreeland. She believed in the elegance of the mind, that style was more than clothes. She brought an intelligence to fashion I find inspiring.
What do you wear on a typical working day? I'm around a lot of colour and print at the studio so I keep it quite neutral. It's always a version of relaxed tailoring, like a jacket with a silk trouser. And New Balance or Reebok trainers because I'm usually running around.
What's your favourite off-duty, casual Sunday look? I'm quite partial to the Canadian tuxedo – I'll pair our wide-legged "Annie" jean with a lightweight denim shirt.
Make the most of your health, relationships, fitness and nutrition with our Live Well newsletter. Get it in your inbox every Monday.