Grand Canyon's Havasu Falls reopens to visitors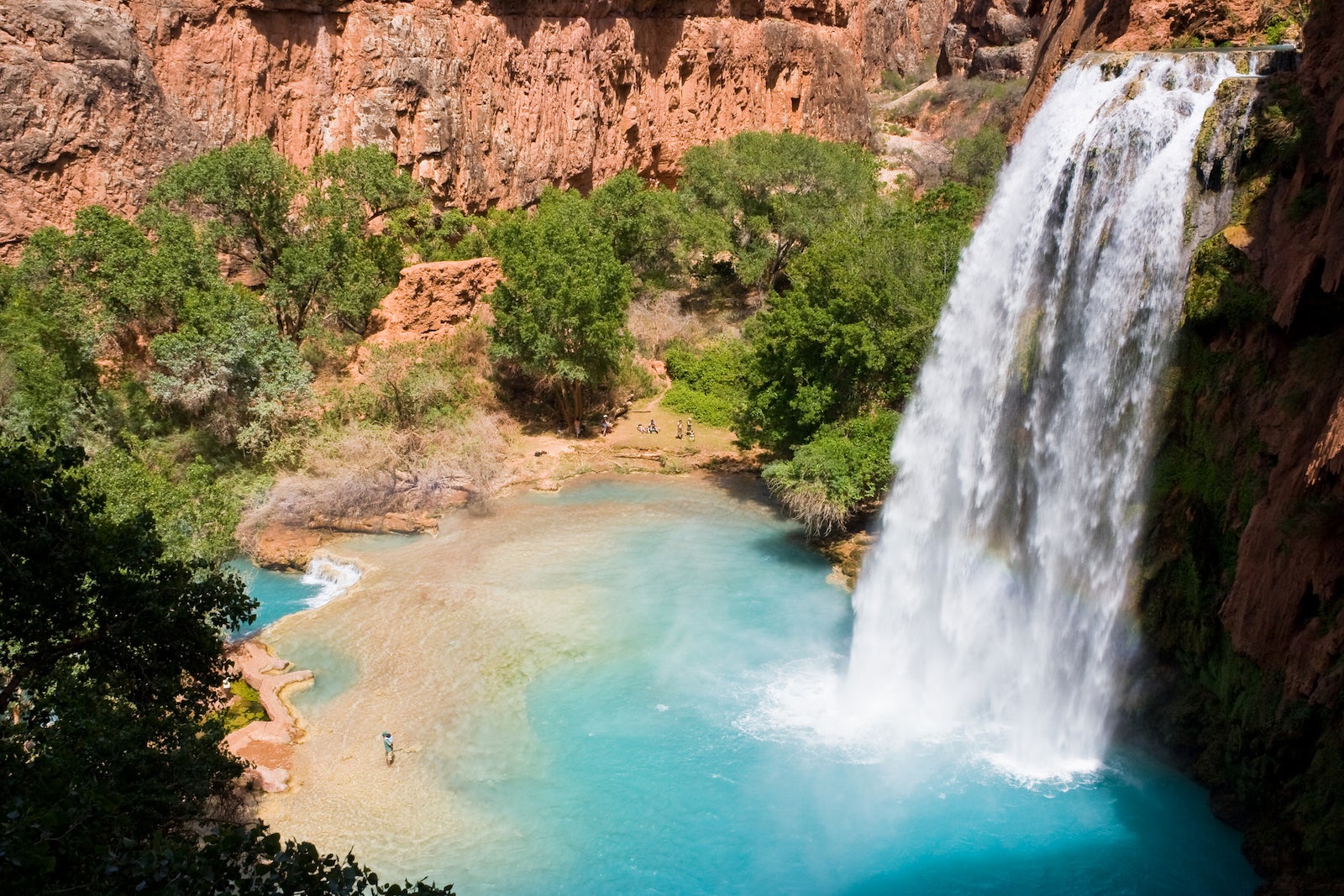 Havasu Falls — the famous waterfall located at the bottom of the Grand Canyon near the remote village of Supai, Arizona — is reopening after a three-year closure.
The location is arguably one of the most beautiful places you can hike to in Arizona, and it's the ancestral home of the Havasupai Tribe. Permits were hard to come by even before the pandemic, when the Instagram-famous location shut down to protect the health of the tribe that resides there. That shutdown has lasted for three years due to the pandemic and a series of setbacks — including a devastating flood in October 2022 due to heavy rains.
The tribe has announced the falls will reopen Feb. 1 to honor existing permits. There will be no new permits released for 2023. The only way to snag a permit this year is to purchase one from the official transfer list maintained by the tribe.
You must create an account online at Havasupai Reservations to see what is available. That is the only official website where you can purchase permits or enter the lottery system for future hiking permits. Reservation openings are posted online daily at 8 a.m. local time; openings are based on other hikers' cancellations.
Pricing for the 2023 tourism season is as follows:
All campground reservations are for four days and three nights and cost $395 per person. Lodge reservations are $1,980 per room for four days and three nights. Each room has two queen beds and sleeps up to four adults. Pack mule services are available for $400 round-trip per mule.
Sign up for our daily newsletter
The tribe ended its relationships with outside tour operators in 2016, so there are no guided experiences available for less-experienced hikers and campers. The nearly 10-mile hike one-way to Havasupai is not a daytrip. You should only attempt it with a permit.
The Havasupai Tourism Office confirmed to TPG that the lottery for future permits is anticipated to open in early February 2024; the exact date has yet to be determined. In previous years, permits have notoriously sold out in minutes.
If hiking to Havasu Falls is on your bucket list, make an online account and try your luck at a transfer reservation for 2023. If you are lucky enough to snag a permit, plan and prepare as much as possible before your trip. Always remember to leave no trace and respect the rules on tribal land.
Editorial disclaimer: Opinions expressed here are the author's alone, not those of any bank, credit card issuer, airline or hotel chain, and have not been reviewed, approved or otherwise endorsed by any of these entities.