Greens preference Chaney ahead of Labor in race for Curtin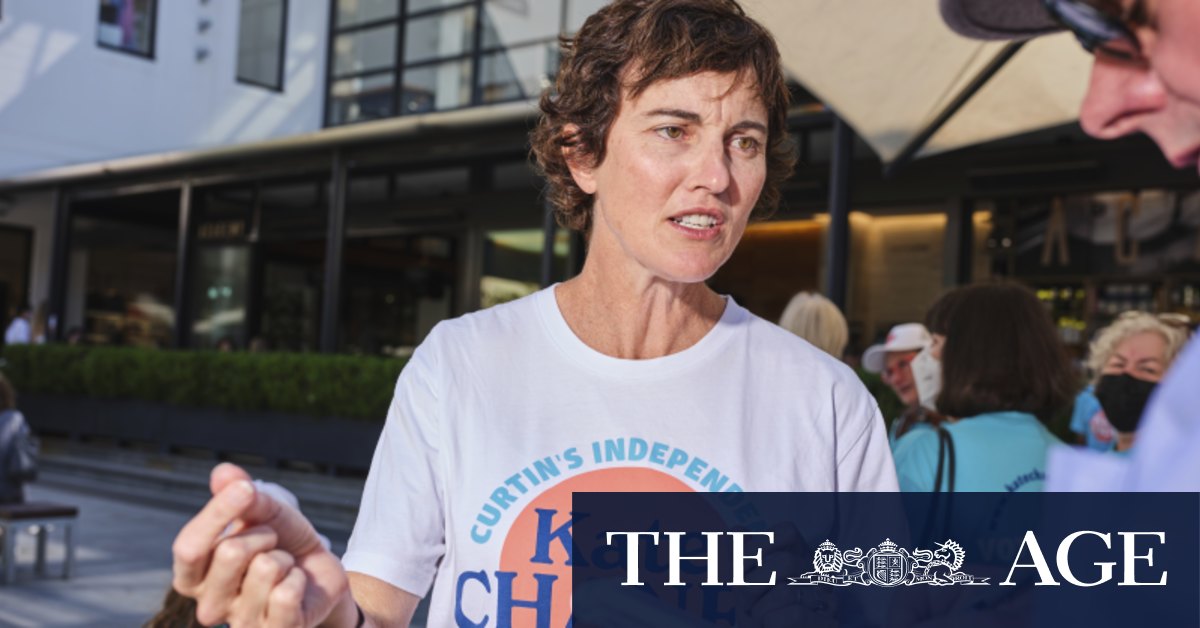 The Greens will encourage voters to place Kate Chaney ahead of Labor on the Curtin ballot paper, boosting the Climate 200 independent's chances in the race against the Liberal incumbent.
On Wednesday, the Greens candidate for Curtin, Cameron Pidgeon, said his how-to-vote cards would encourage Greens supporters in the affluent Perth electorate to place Chaney second on the ballot because her climate change policies were more ambitious than the major parties'.
"The next election is closer than most people think. This election we can return the Greens to the balance of power," he said.
"We will recommend to voters that they vote one Greens, then direct their preferences, which they control, to independent Kate Chaney to send a clear message to the major parties that climate action is a priority for voters in Curtin and across WA."
Chaney is one of 22 independents being financially supported by climate campaigner Simon Holmes a Court's Climate 200 group. She supports a 50 per cent reduction in carbon emissions by 2030, ahead of Labor's 43 per cent target.
Loading
The Greens collected 15.5 per cent of the vote in Curtin at the 2019 election and 81 per cent of the preferences from those voters flowed to Labor.
West Australian political commentator Peter Kennedy said Greens putting an independent ahead of Labor on their how-to-vote cards was a significant decision, but could open Chaney up to attacks about her independence.
"It will help her, no doubt about that, the Greens poll well in Curtin," he said.