Hawthorn candidates eye the finishing line after 'polling booth survivor'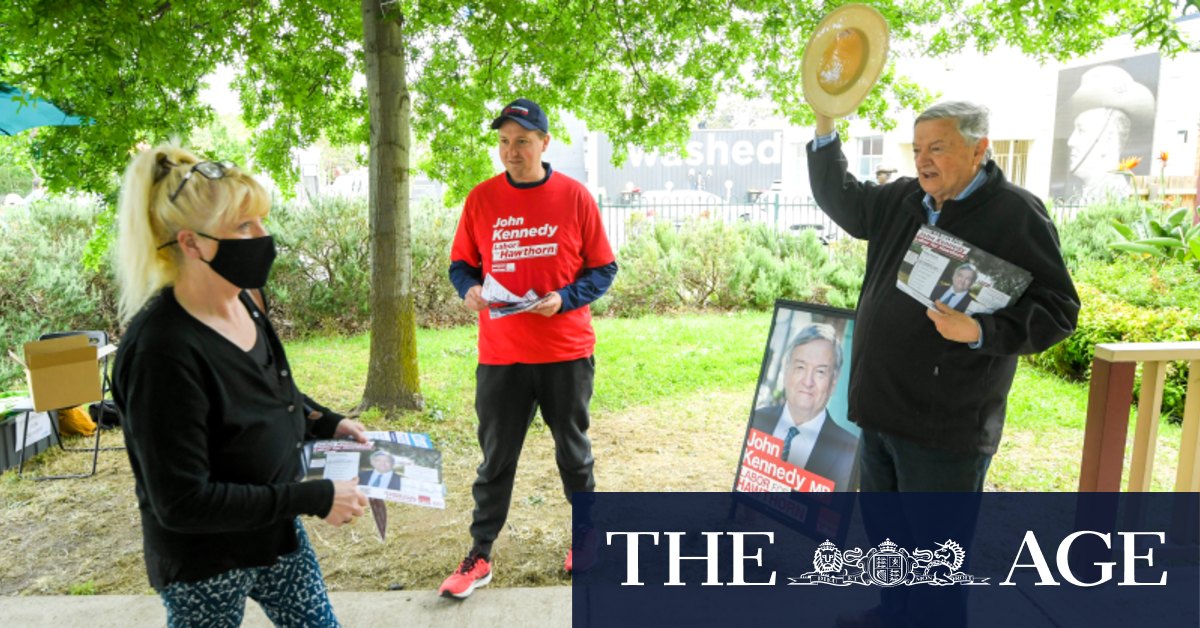 "It feels like polling booth Survivor Island. I'm getting off the island soon," Lowe jokes.
If Lowe wins on Saturday, the 52-year-old says it will be because of her focus on integrity in politics during the campaign. "[The lack of] integrity in politics is part of why we log native forests, it's part of the reason we haven't done anything on climate action. The major parties are captured by vested interests and integrity is a massive issue."
Greens candidate Nick Savage is also at Camberwell when The Age visits on Friday morning and, having done weeks of door-knocking and handing out flyers, says pre-poll has been the toughest part of the campaign.
"I'm on my feet for 12 hours a day," says the 25-year-old, but at least Hawthorn's pre-polling centres have been well-behaved, unlike in other seats where fist-fights have broken out. "Here it's been pretty civil, pretty nice. It's very Hawthorn."
In the unlikely event of preferences somehow falling his way and the Greens taking the seat, Savage says his first speech would have one focal point: "Politicians are paid way too much. We can't be representative if we are elevated above the average person."
Labor's John Kennedy, a 75-year-old who came out of retirement after winning Hawthorn unexpectedly in 2018, says running for office this time is much more serious. "In 2018 I didn't really take myself seriously as a candidate. I didn't think there was any chance. I just thought it was important that Labor be seen in all suburbs."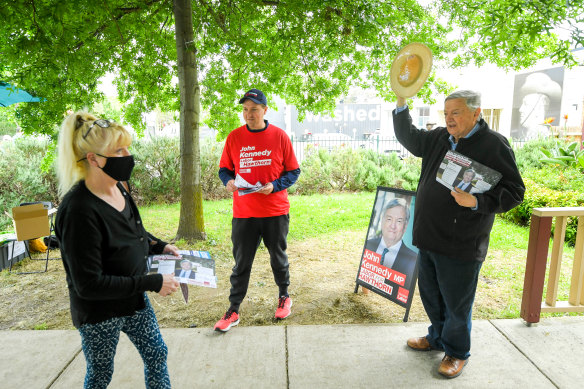 Pundits have all but written off Kennedy's chances of retaining the seat this time.
"[ABC election analyst] Antony Green says 'unlikely', which is just a different nuance to being written off," Kennedy jokes.
But Kennedy says he has worked assiduously over his four years to retain the seat.
Loading
"You just never know which way preferences are going to go, particularly with the Greens and the teals. That's why I'm here now: because of the Greens," says Kennedy, leaning over to Savage standing beside him.
"These are my best buddies the Greens, they got me here and they can keep me here. It's not impossible."
Kennedy says among the policies that will help him keep his job is Labor's promise to recreate the State Electricity Commission to give the public control of energy again.
Kennedy doesn't drive and proudly gets the train and tram to most places.
Asked if they should be brought back into public operation also when current contracts expire in 2024, Kennedy says he wouldn't be opposed.
"I wouldn't be pushing for it but I wouldn't be against it either. I'm just a humble user when it comes to public transport," he said.
This story is part of our in-depth local coverage of the key seats of Melton, Hawthorn and Richmond at the November state election.
The Morning Edition newsletter is our guide to the day's most important and interesting stories, analysis and insights. Sign up here.