How American Airlines can improve Loyalty Points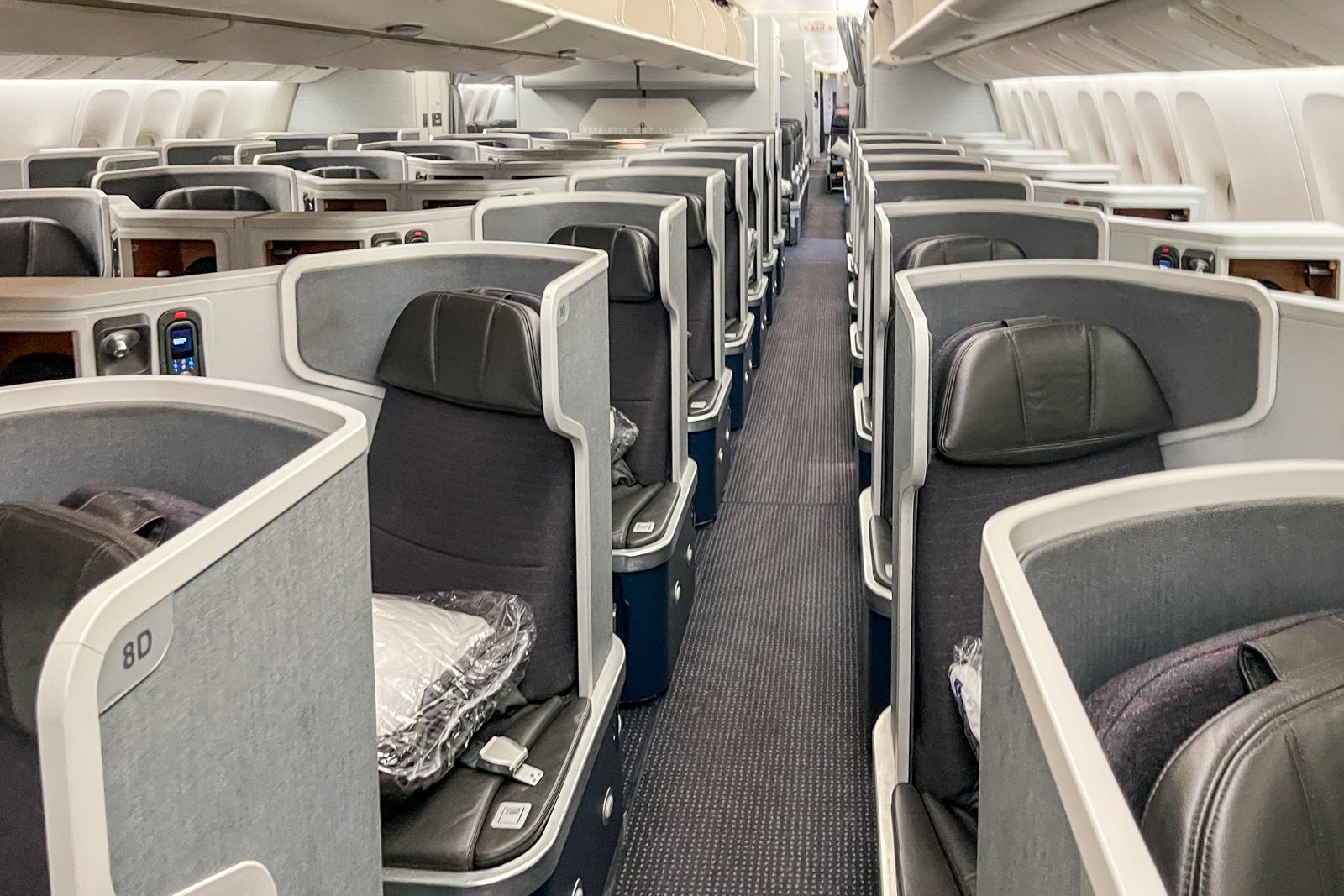 It's been a year and a half since American Airlines launched Loyalty Points, an entirely different way to qualify for AAdvantage elite status. Instead of solely crediting status based on flight activity, American flyers can also earn status through non-flight activities such as staying at hotels, spending on cobranded credit cards and using the airline's shopping portal.
When Loyalty Points were launched last year, there were ample opportunities to earn on everyday purchases. But across the TPG team, we're disheartened by the slashed Loyalty Points-earning sweet spots, lackluster flight accruals and underwhelming SimplyMiles offers. Many American elite members are feeling like the fun spirit of Loyalty Points is gone.
Now, with Delta Air Lines poised to make massive changes to Medallion qualification next year, American has a real opportunity to pick up those disaffected elite members while simultaneously energizing its existing members.
Here's how American Airlines could enhance Loyalty Points.
1 mile, 1 Loyalty Point — for real
When American launched Loyalty Points, it claimed it would "simplify the way members earn status" by crediting a Loyalty Point for every redeemable mile earned.
While "one mile earned, one Loyalty Point earned" remains the basis of the program, plenty of transactions earn miles but don't earn Loyalty Points — or earn miles and Loyalty Points at different rates. For example, the Citi® / AAdvantage® Executive World Elite Mastercard® (see rates and fees) earns 4 miles per dollar on eligible American Airlines purchases; however, you earn just 1 Loyalty Point per dollar on these charges.
Select partner-issued tickets are also ineligible for Loyalty Points. I recently traveled to Fiji on a Fiji Airways ticket that I credited to my AAdvantage account. Despite earning miles, Fiji Airways-issued tickets don't earn Loyalty Points.
Likewise, you don't earn Loyalty Points on Bask Bank's high-yield savings accounts that earn miles instead of interest.
These are among the reasons why senior writer Katie Genter isn't feeling the love from American. A few months ago, she published an article on why top-tier American Airlines Executive Platinum status isn't a must for her, citing multiple pitfalls of the program, including the long road to Loyalty Choice Rewards, disappointing Loyalty Points-earning opportunities and little incentive to pursue Executive Platinum over Platinum Pro status.
Daily Newsletter
Reward your inbox with the TPG Daily newsletter
Join over 700,000 readers for breaking news, in-depth guides and exclusive deals from TPG's experts
American could improve loyalty by following through on the claim to simplify the program by crediting 1 Loyalty Point per 1 mile earned.
Related: American revamps AAdvantage program with new benefits, some devaluations
Bring back previous Rocketmiles earning rates
Earlier this year, I published an article on how AAdvantage members could earn over 75,000 miles and Loyalty Points on a seven-night Rocketmiles hotel stay, subsequently locking in mid-tier Platinum status (and being well on the way to higher elite tiers of the program). Although that sounds great, booking Rocketmiles stays means forgoing hotel elite status as you generally can't earn hotel points or elite nights, in addition to not being able to receive your standard hotel elite status benefits by booking this way.
Without notice, American massively devalued the Rocketmiles portal over the summer by slashing earning rates by over 90%. Now, there's minimal value in booking Rocketmiles stays with AAdvantage. So you're generally better off crediting Rocketmiles bookings to other valuable airline programs like Air Canada Aeroplan and Alaska Airlines Mileage Plan.
Our managing editor, Clint Henderson, tested out American's hotel portal, which was revamped around the same time the airline devalued Rocketmiles. In addition to offering far fewer redeemable miles than Rocketmiles, Clint found American doesn't offer status-qualifying Loyalty Points when you add miles at checkout.
On the other hand, Rocketmiles offered Loyalty Points (in addition to redeemable miles) when you selected this option at checkout.
Related: We tested earning American Airlines miles for 3 different hotel stays — here's what we found
Improve flight activity accruals
This is a big area of opportunity.
There's a lot of variation around how American credits flight activity, especially after it announced it would be moving to revenue-based mileage earning on British Airways and Iberia.
But even when you're traveling on American metal, the airline has room to improve. Since you earn Loyalty Points for flights based on your current status, it's difficult for non-status members to qualify for status. Here's a look at the potential rewards on a $1,500 ticket:
| General member (5 LPs per base dollar) | 7,500 Loyalty Points |
| --- | --- |
| Gold (7 LPs per base dollar) | 10,500 Loyalty Points |
| Platinum (8 LPs per base dollar) | 12,000 Loyalty Points |
| Platinum Pro (9 LPs per base dollar) | 13,500 Loyalty Points |
| Executive Platinum (11 LPs per base dollar) | 16,500 Loyalty Points |
My focus remained on earning at least AAdvantage Platinum last year since earning 8 Loyalty Points per dollar makes it much easier to retain or upgrade status. It doesn't feel right for top-tier American members to earn Loyalty Points 120% faster than general members, as the program is currently designed. It's disheartening for beginners and ultimately hinders loyalty.
There's also room for improvement for accruals on the recently enhanced partnership with Alaska Airlines. Clint and I both love how American elite members often receive the royal treatment on Alaska Airlines, but American is stingy in how it credits Alaska-issued tickets, with as few as 10% base miles earned. Since the two airlines are arguably the closest partners, it would make sense to have an earning chart to encourage reciprocal business.
Related: Earn American AAdvantage status and Loyalty Points quickly with Oneworld partner flights
Enhance Hyatt earnings
You're eligible for dual accrual if you hold Hyatt and American elite status. By linking your accounts, you'll earn 1 Hyatt point for every eligible dollar spent on qualifying American Airlines flights and 1 AAdvantage mile and Loyalty Point for every eligible dollar spent on qualifying Hyatt stays and experiences.
Best of all, this is in addition to standard American and Hyatt accruals.
Katie observes that there's room to enhance this partnership, however. Hyatt could credit more than 1 mile/Loyalty Point per dollar spent on stays, or American could add Hyatt to its shopping portal. Other major hotel brands, including Marriott, Hilton, IHG, Choice, Radisson and Best Western, are currently on the American shopping portal.
If American wants to send its customers to Hyatt, including Hyatt on the shopping portal would make sense.
Related: What is World of Hyatt elite status worth?
Transfer/gift Loyalty Points
TPG Senior Vice President of Content Jamie Page and Director of Content Operations Andrea Rotondo hold American Platinum Pro status. They'd both like to be able to gift or transfer Loyalty Points similar to the way American lets you transfer miles to another member.
Although you may be able to gift status as a Loyalty Choice Reward, Jamie observes that if someone is within 5,000 Loyalty Points of achieving their next status, she'd welcome the ability to transfer excess Loyalty Points to them.
Related: How (and why) you should earn transferable points in 2023
Boost Loyalty Points opportunities on lackluster earning programs
Finally, when American launched Loyalty Points, the airline gave its members a laundry list of ways to earn them. These include AA Cruises, AA Vacations, AAdvantage Dining and SimplyMiles.
Last year, I earned over 8,000 miles and Loyalty Points with SimplyMiles (a portal that lets you earn miles and Loyalty Points when shopping in-store and online) largely due to its generous Uber and Uber Eats promotions. But the program hasn't offered the same advantageous earning opportunities it offered last year. Most TPG staffers have only received offers for second-tier retailers and lackluster earning rates.
Similarly, the overall attitude is that earning rates should be better on its cruise, vacation and dining portals.
For reference, Delta Air Lines recently enhanced earning rates and redemption values in its Delta Vacations portal.
As Clint told me, "I'd love to see earnings like we saw when Loyalty Points first rolled out."
Related: How to book a cruise using points and miles
Bottom line
American Airlines' Loyalty Points program has lost its appeal for many members due to slashed earning rates, limited opportunities and inconsistencies in crediting points. To enhance the program and regain enthusiasm, American should look hard at finding ways to better drive value for its members.
There's a real opportunity here with the ongoing frustration from Delta travelers over how the carrier will change its elite status qualification metrics in 2024. By addressing these issues, American Airlines can renew loyalty, improve the overall member experience and regain the trust and enthusiasm of its loyal customers — all while capturing travelers who are suddenly in the market for a new primary airline.