I don't know what drives me at this age: Sharath Kamal | More sports News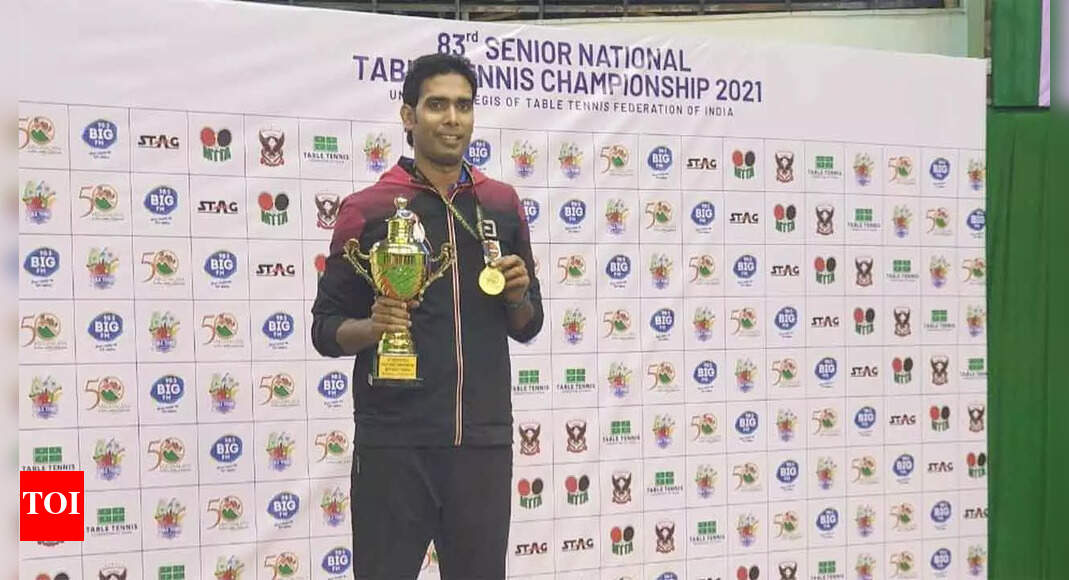 As Sharath Kamal scripted a stunning comeback to defeat G Sathiyan in the men's singles final of the National TT earlier this week, the celebration said it all. Videos of the 39-year-old circling the indoor arena where the final was held went viral on social media circles.
Sharath, 1-3 down after the first four games, had to pool in all his experience to clinch his 10th title.
"The celebration was the result of everything that happened in the match. It was a very tight match that could have gone either way. I dedicate the title win to Vishwa (Deenadayalan) who passed away in an accident just days before the tournament," Sharath told TOI.
Perfect 10! Has been a great milestone to achieve with my training sessions being translated into good matches and… https://t.co/aqexiANLty

— Sharath Kamal OLY (@sharathkamal1) 1650972221000
Sharath revealed that he surprised himself with the title win. "When I was down 1-3, it was my coach Rajat (Kamal) who pushed me to just hang in there. I decided that I won't go down tamely and kept fighting. The win definitely was a lovely surprise," Sharath revealed.
Sharath, who will turn 40 in July this year, isn't able to pin-point as to what keeps him going at this age. "I have nothing left to prove anything to anyone. I don't know what drives me. It might sound cliche but having been on the circuit for over two decades now I go to the court to give my best. Whether I win or lose is secondary," Sharath pointed out.
Sharath will be training in Europe in the lead up to the Commonwealth Games his next big-ticket tournament. "Since CWG is happening in Birmingham, it makes sense to train conditions that are much similar to what we will encounter there," he mentioned.
Sharath is fully aware that he doesn't have too many years left in him, but the Paris Games in 2024 is an event he has his eyes on. "I want to push my body and mind and be ready for the Paris Games. My fitness levels and my game are in the best possible shape," he said.