In the final week before polling day, are voters even listening?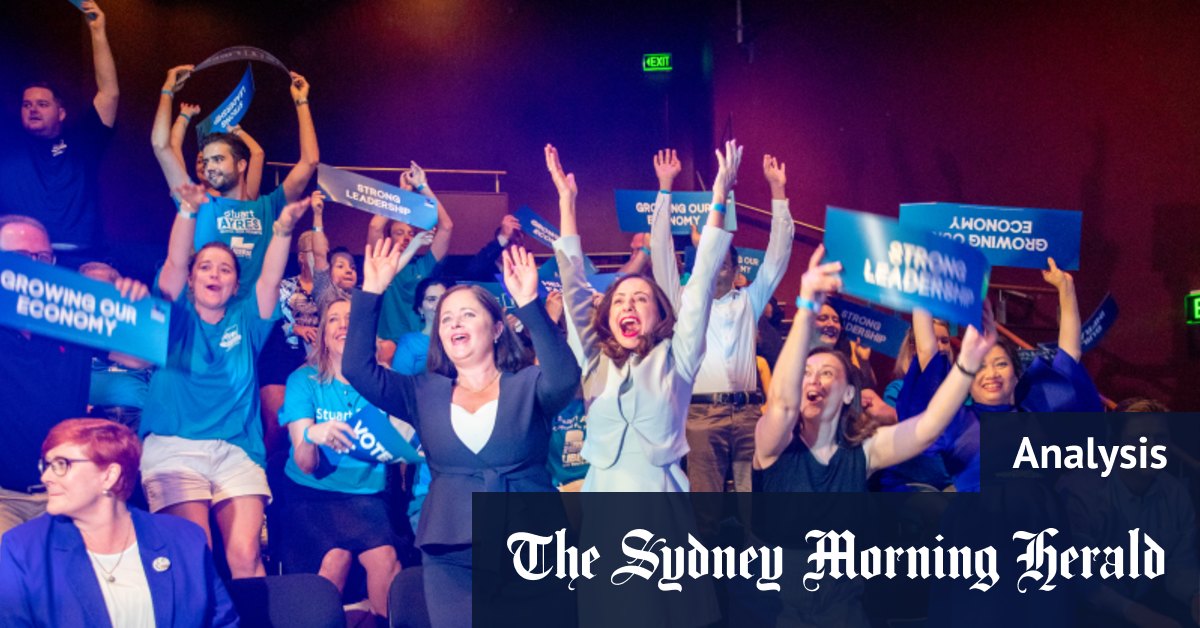 But for those in the room, the Liberal promise of "strong leadership" while "growing the economy" was guaranteed to trigger cheers, coming from the lips of party elder John Howard.
It's more than 25 years since the former prime minister snatched three key federal western Sydney seats from Labor with double-digit swings at the 1996 federal election, thanks to the "Howard battlers". And yet the 83-year-old is still the chosen salesman the party relies on in 2023.
In a speech extolling his own success in 1996 and that of his government inheriting and paying off "Labor's debt", Howard said there was economic danger in a Minns state government, given the federal Albanese government was already in office.
"When I think of the Labor Party and economic policy … I'm reminded of a movie … Something's Gotta Give," he said, warning of the dilemma that would occur "when they get control of treasury".
Though it had nothing at all to do with the NSW government, Howard didn't pass up the chance to mention the $386 billion AUKUS nuclear submarine agreement, "which was conceived, developed, promoted and is the deliverance of the former Liberal prime minister Scott Morrison".
Perrottet took the stage to a standing ovation, and spoke of his government's economic plan and infrastructure record, vowing to deliver lower taxes and a plan for the future.
"We know that western Sydney is always better off under the Liberals," he said, warning families will pay more under Labor: "They can't manage money, so they come after yours."
Perrottet revealed that his government would cap public transport costs at $40 a week rather than $50, potentially saving commuters up to $480 a year. The cap on Sydney's already heavily subsidised public transport system was a sweetener to the voters of western Sydney, where the election is likely to be won and lost.
Back at Labor's final rally, Minns drilled home his team's core election commitments of scrapping the public sector wages cap, ending privatisation and improving staffing at state hospitals.
Loading
In a speech where he accused Perrottet of having a "total, unbridled, blind love" of privatisation, Minns promised to constitutionally recognise the state's water utilities if Labor won next weekend's election.
Time has run out on the 12-year-old Coalition government to improve conditions for workers, he said, adding Perrottet's 3 per cent wages cap was a "failed ideological tool".
As both campaigns enter the home stretch to polling day, they will hope a disengaged electorate can switch on long enough to buy their sales pitch for government. However, it's hard to imagine many are paying attention to heavily branded, stage-managed party rallies in 2023.
The Morning Edition newsletter is our guide to the day's most important and interesting stories, analysis and insights. Sign up here.