Is South Tyrol The New Wörthersee?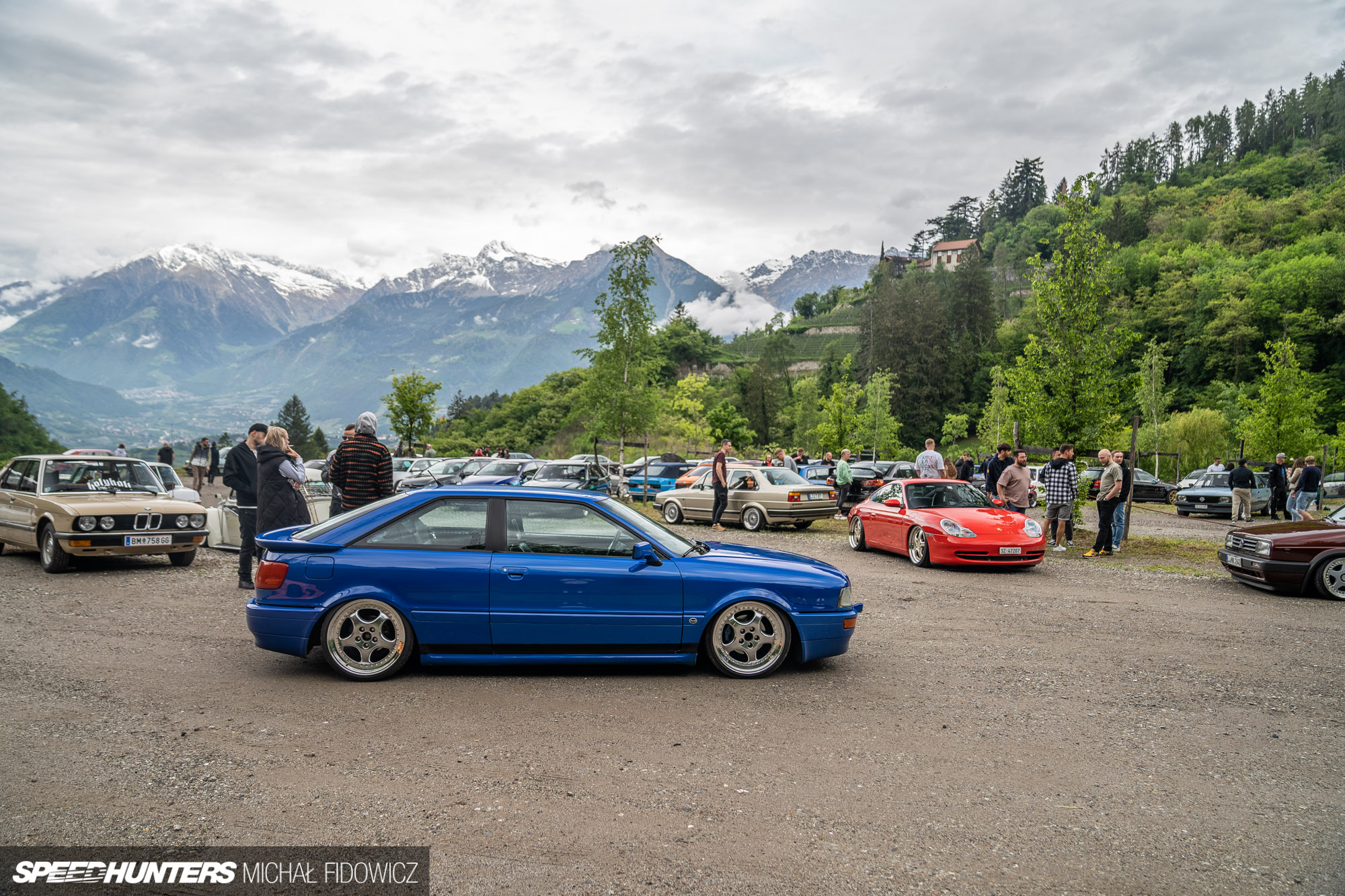 Have you ever seen archive footage from Wörthersee back in the 1980s and '90s, wishing you could have experienced it when it was new? Well, I kind of got an opportunity to do just that.
For 41 years, every May, VW and German car enthusiasts from all around the world would gather together in the Austrian town of Wörthersee for a week of car meets, events and general celebration of our hobby. In the last 10 years, the occasion has grown dramatically in size. It was an event that far outgrew the town that hosted it, and last year the Austrian authorities finally buckled and asked for the annual gathering to stop taking place in Wörthersee.
One of the headline events from the Wörthersee agenda, XS CarNight, decided to use this as an opportunity to start something fresh and new.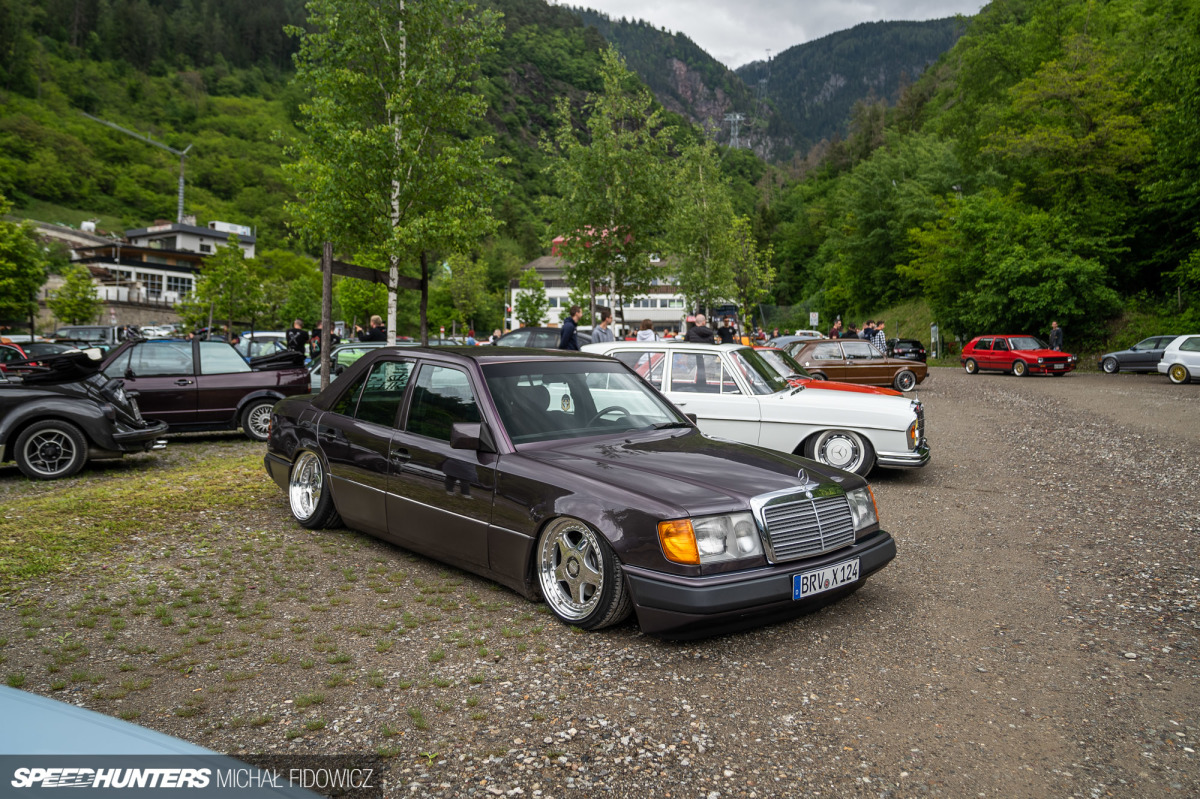 We lost access to beautiful Wörthersee, sure, but there was still a lot of mountainous Europe left for car enthusiasts to gather at and explore whilst enjoying the cars that brought us together in the first place. When one door closes, another one opens, and so on.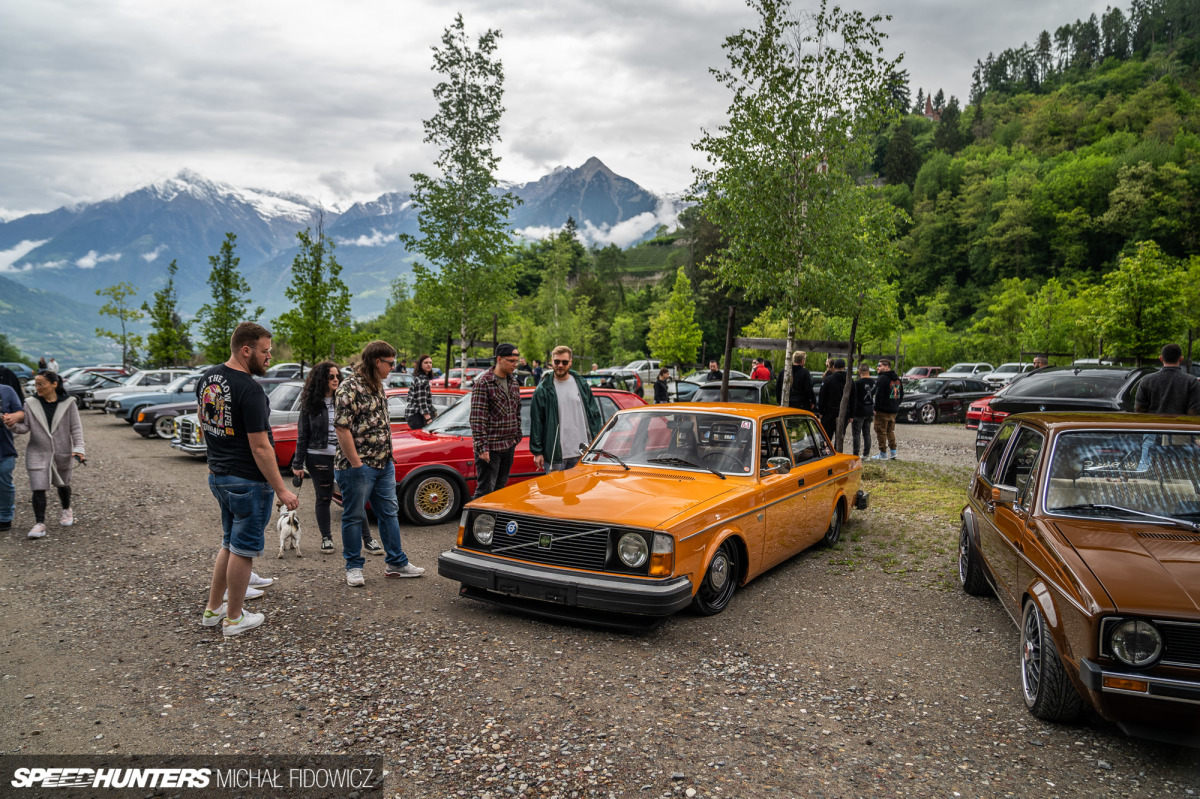 XS ended up negotiating with local authorities to allow them to host an event in Italy's northernmost mountainous region of South Tyrol. It's a beautifully scenic part of Europe, bordering Austria and, importantly, just a stone's throw away from Wörthersee. XS gained permission to organise three other events on days either side of the main CarNight show, and the scene was set.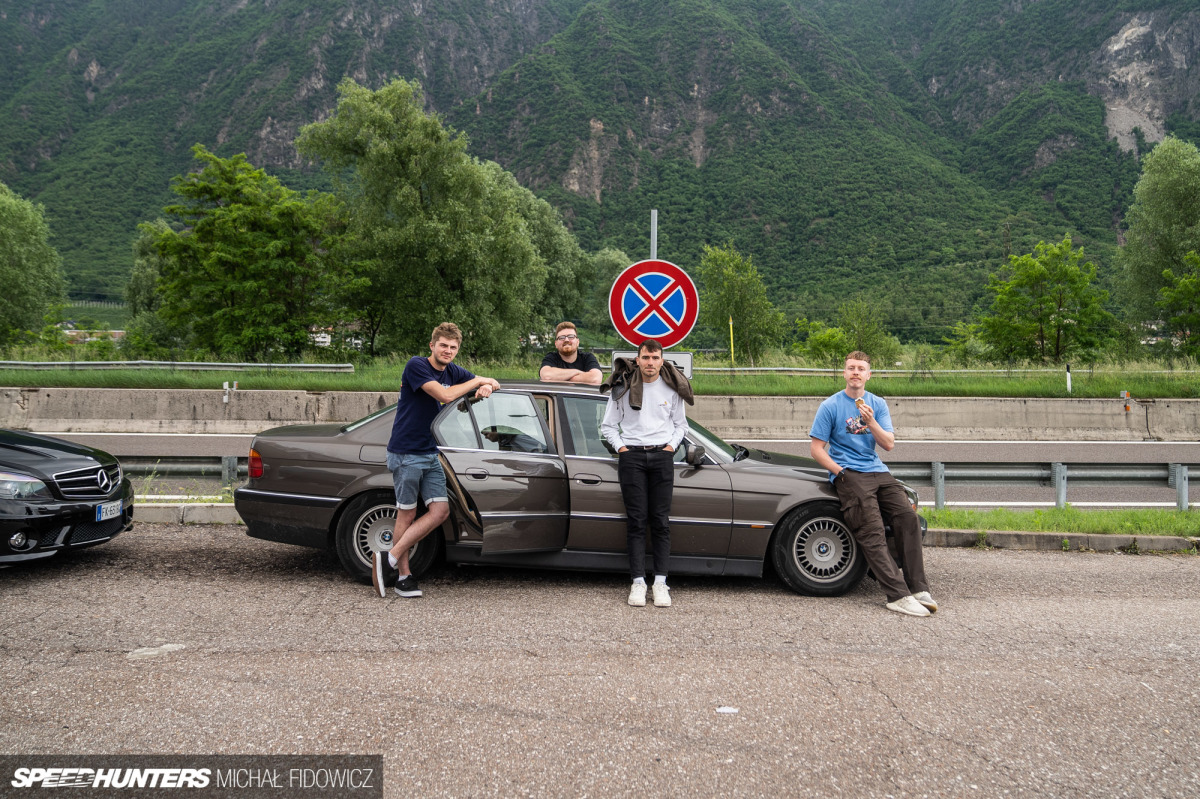 Titled the #BetterDaysAhead Tour, XS gave everyone an alternative to Wörthersee and the opportunity to be involved in the start of something new. For all I know, this could be the future of European car culture meetings for the next 40 years. To me, this could be what Wörthersee was to those before my time.
With all this in mind, I grabbed a few plucky friends, packed up my BMW E38 for the trip, and drove 1,100 miles from London to South Tyrol.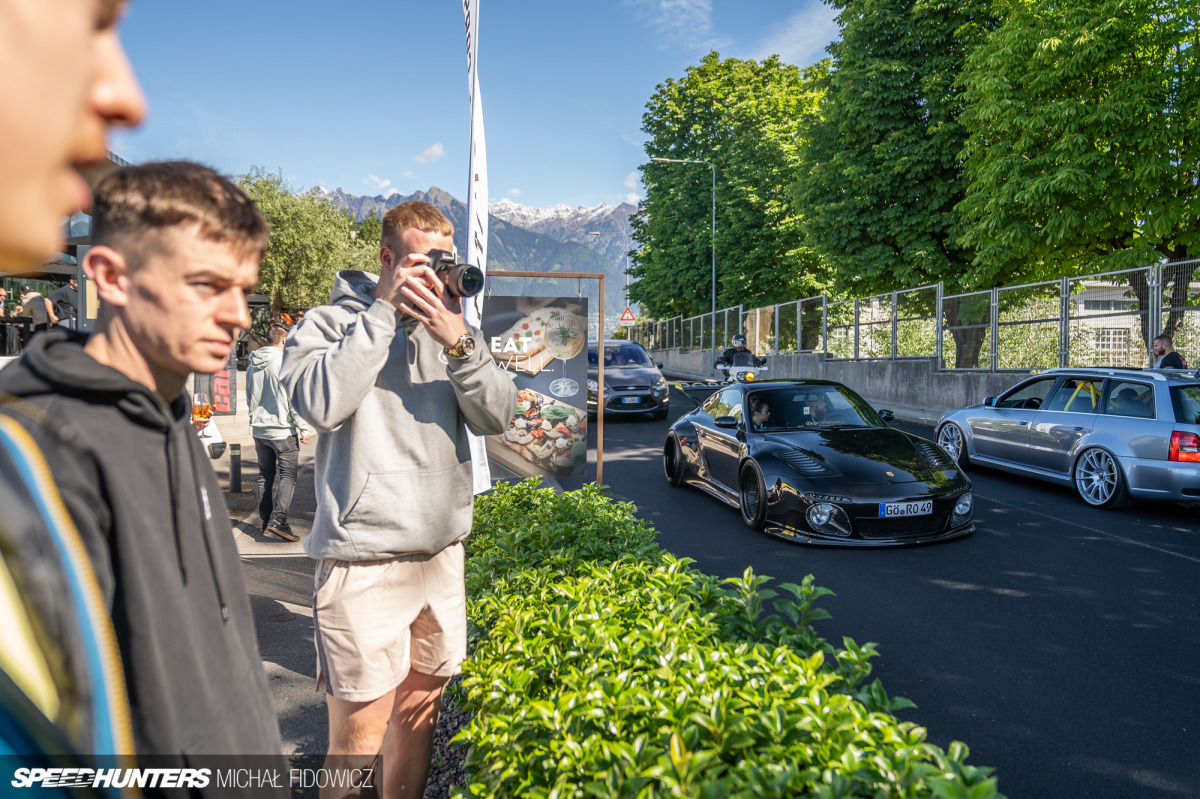 The first challenge appeared when we got there. Apart from the four events XS organised, we had no idea where the local hangout spots would be.
Wörthersee had its 'Turbo Curve', the iconic Eni station, the main town alongside an infinite amount of car parks in the area at which there would be a car meet happening at any point in the day.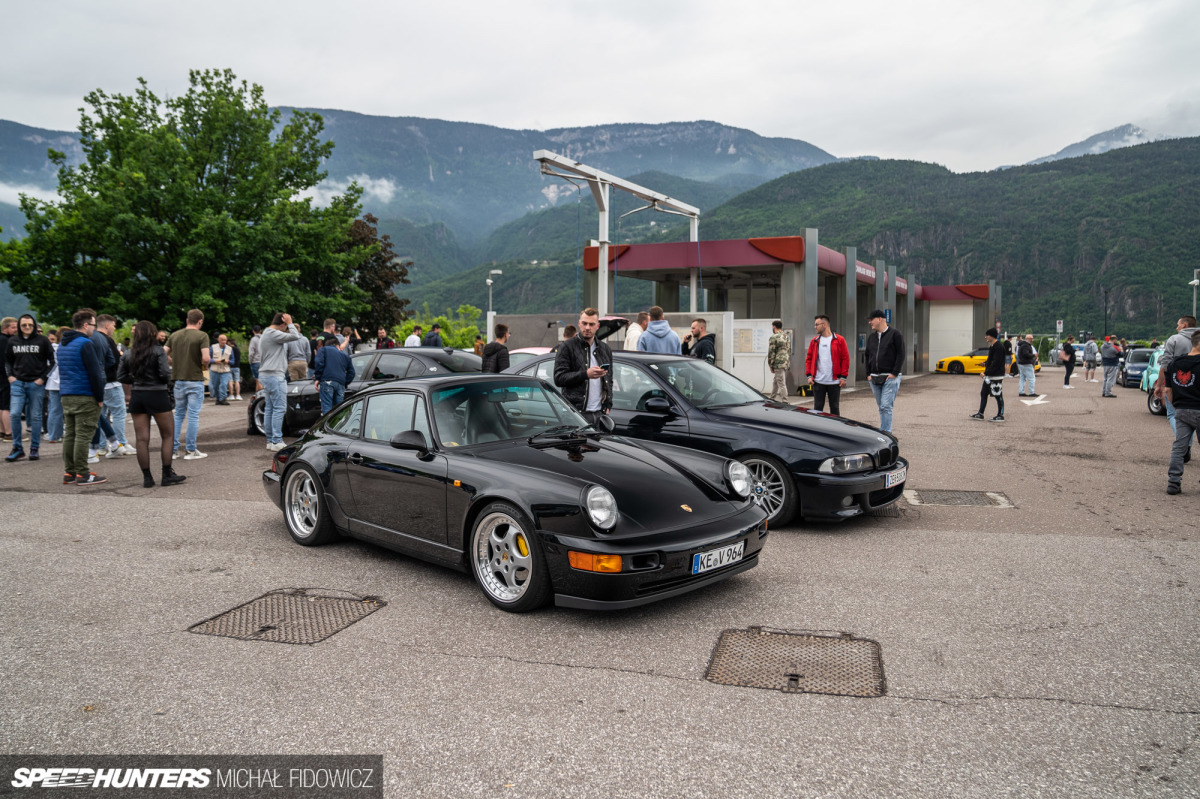 South Tyrol's geography is a little different; each town is situated about 30 minutes drive from each other. This isn't a problem, but as each town is relatively similar to the other, everything seemed a lot more spread out and we never accidentally stumbled on car meets the way we did at Wörthersee events in the past.
We soon learned of the Q8 petrol station, 15 minutes from the main town that hosted the XS CarNight event.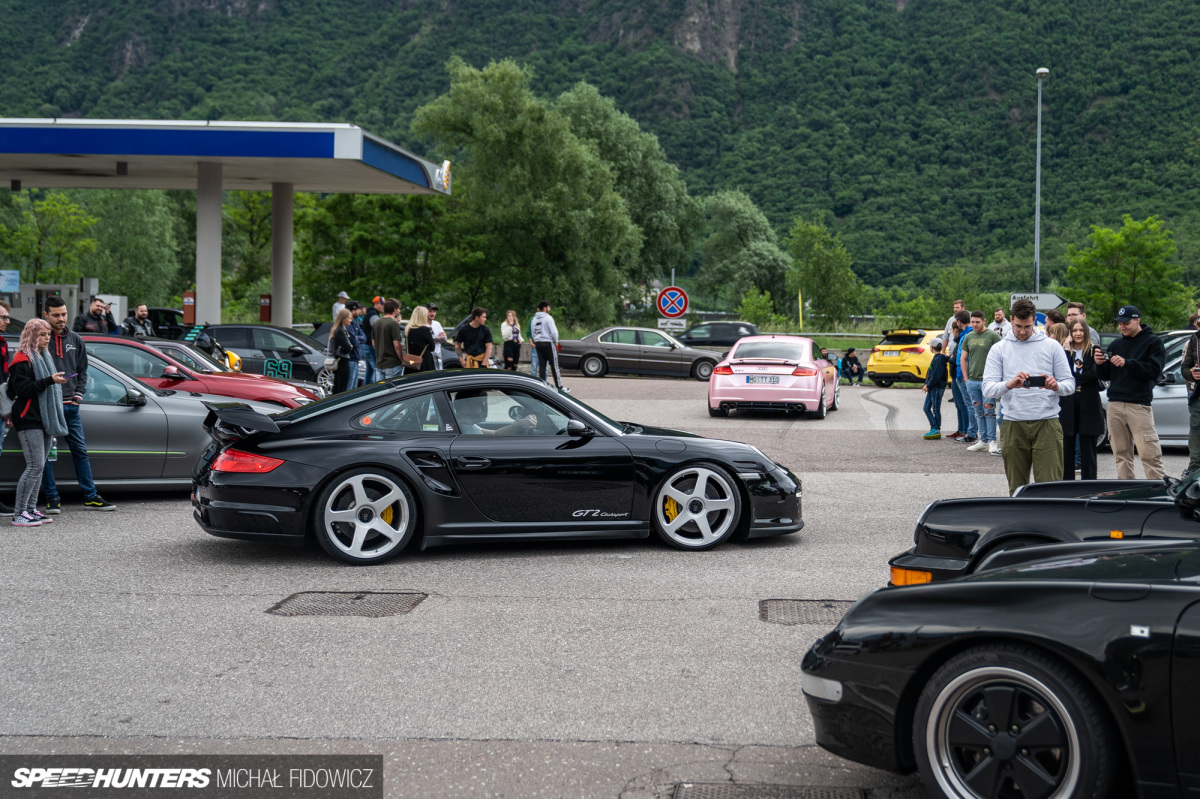 This place gave us the strongest Wörthersee vibe. The parking lot around the back was huge, the service station facilities were modern and more than capable of hosting everyone as cars kept coming in and leaving. It was the best type of car show of them all: a rolling car show. Seeing these cars on the move, hearing the engines and chatting with the owners filled us with energy and optimism for the event as a whole.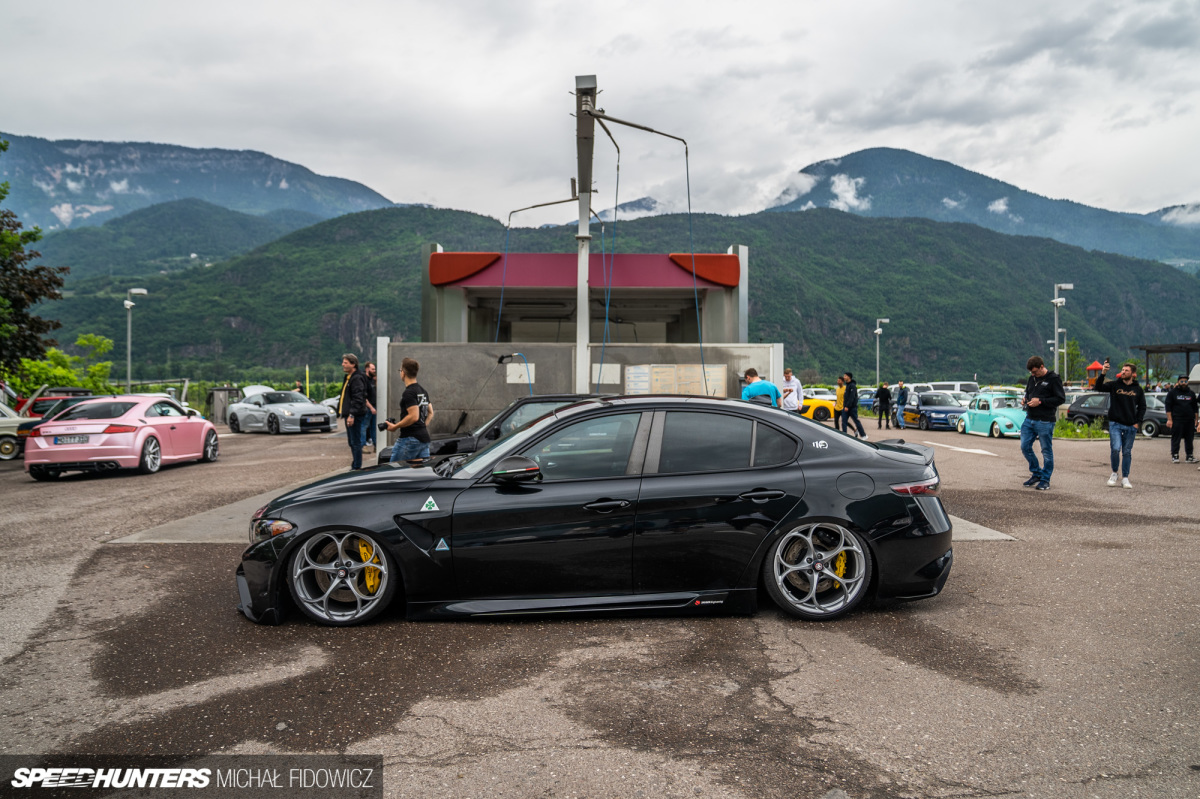 There were many exciting cars on show here, with my favourite of the bunch probably being this Alfa Romeo Guilia. I think they're infinitely sexier than any equivalent AMG or M car, yet nowhere near as common unfortunately.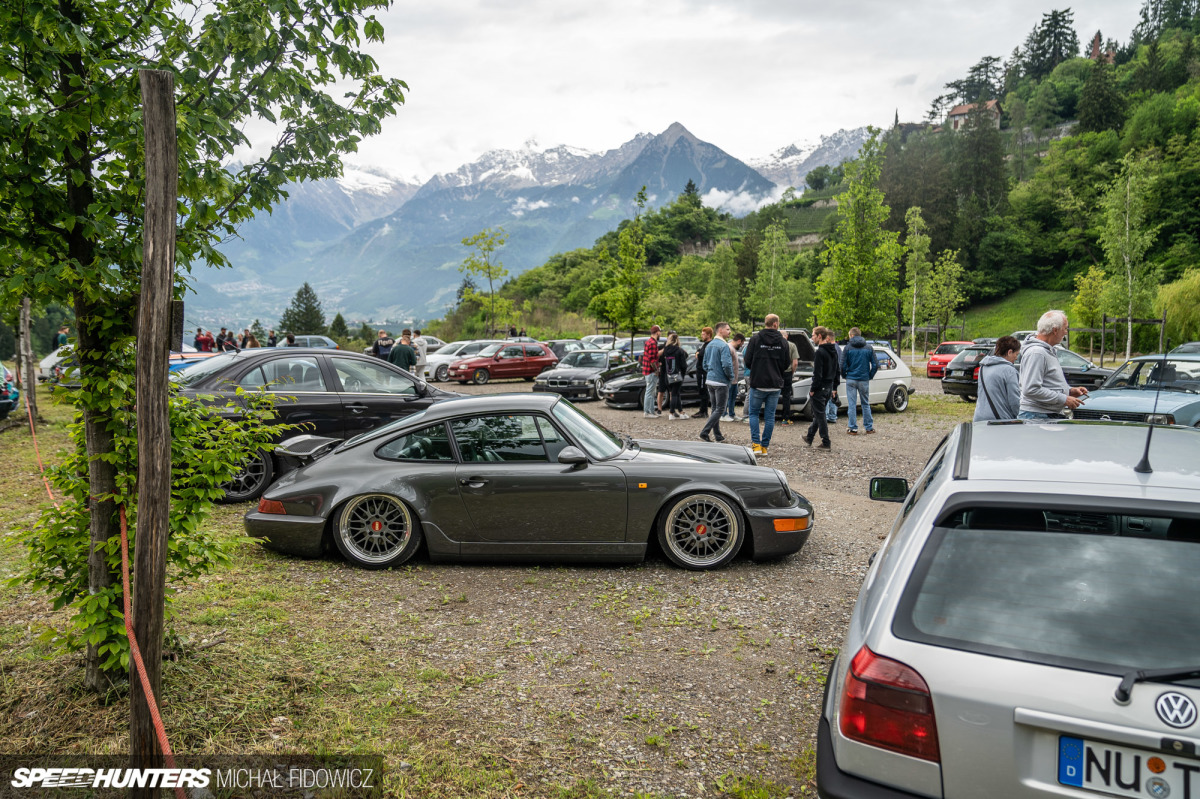 Another hot spot was the Meran 2000 peak, a large car park situated 15 minutes up a mountain from the main Bolzano area where we stayed. Here, we attended an organised Saturday morning cars and coffee event simply called the Classic Meet. As the name suggested, a large chunk of the cars on show were old school. Immaculate paint and OEM+ touches are definitely at the forefront of car modifications here in Europe.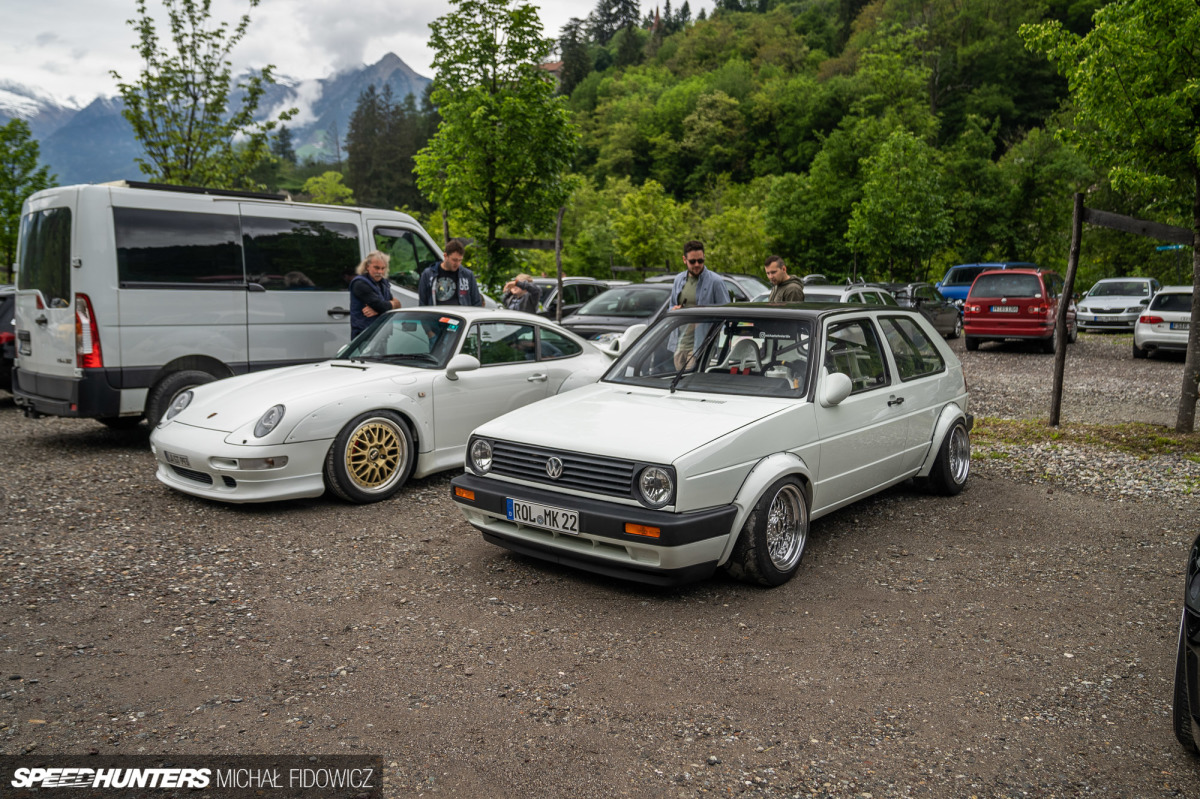 It was at Meran 2000 where I also found my favourite car combo of the whole trip. This Mk2 Volkswagen Golf on 15-inch BBS RS wheels and the curious Porsche 993 rolled in together and instantly attracted a crowd. As you can see in the photos, this was a pretty special pairing.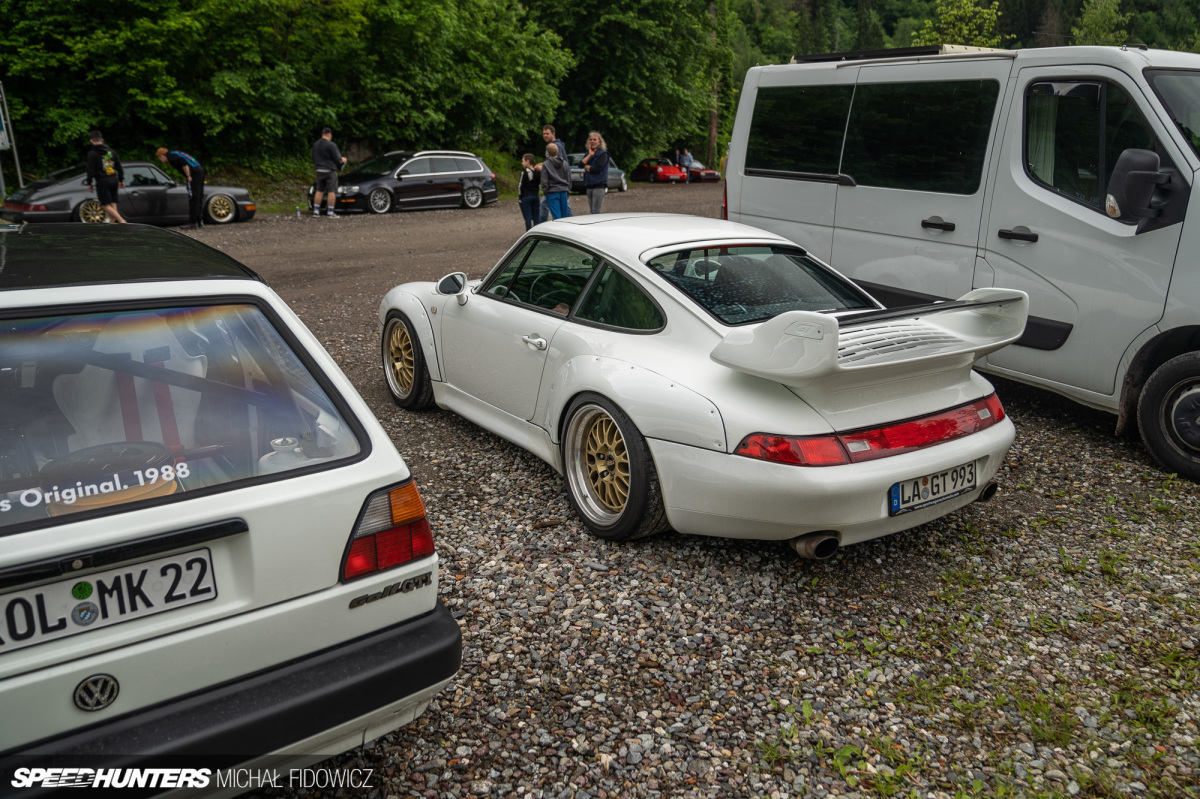 So, dear reader, which one are you taking home?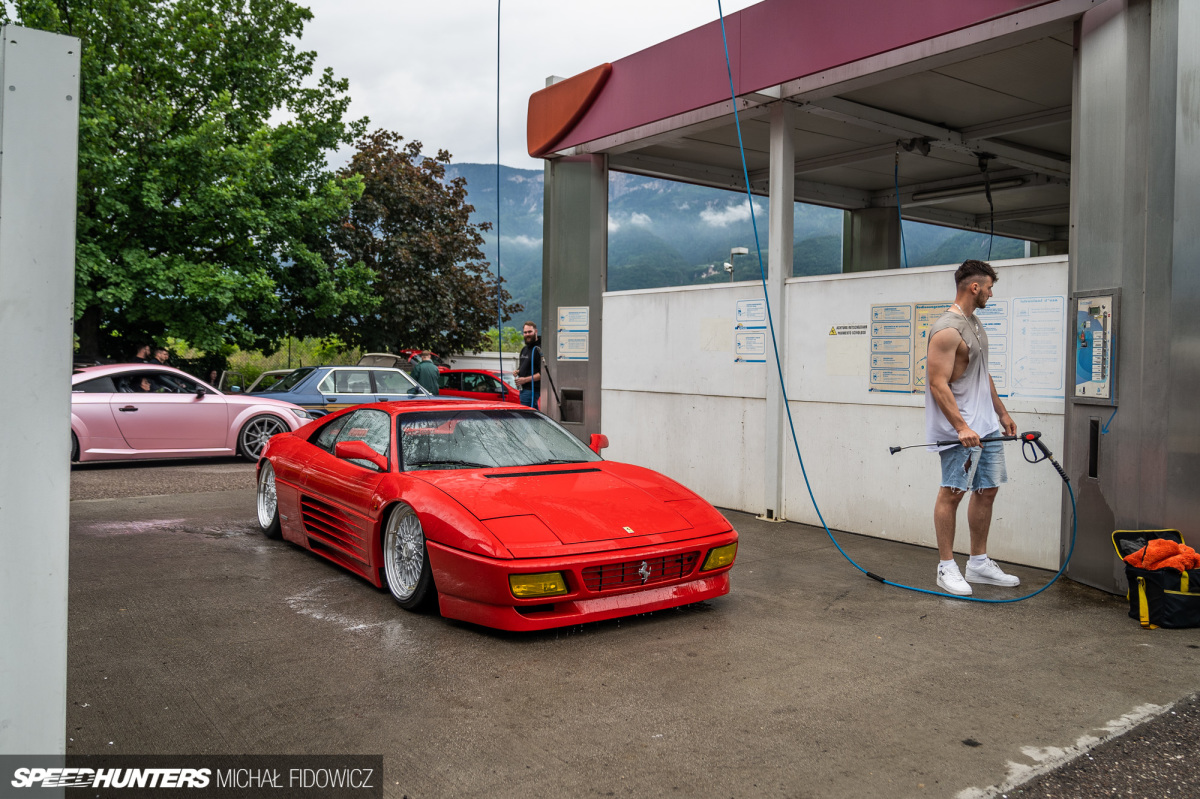 Jet washes are endlessly scattered around South Tyrol for anyone to use. Keeping your car clean here is super easy, and with so many show cars on the go these places became little events in themselves.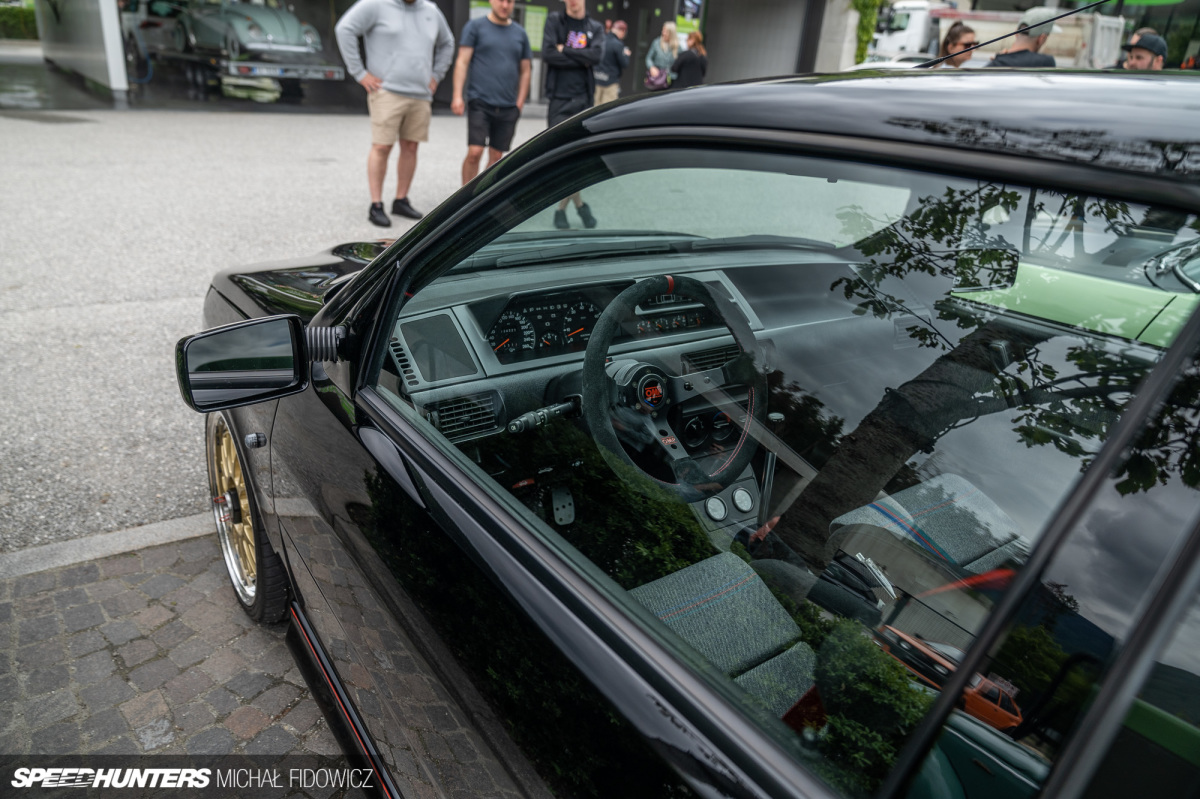 Check out this Fiat Tipo Sedicivalvole I stumbled upon at one of the jet washes. Owned by a lovely gent called Rene, the car is absolutely brand new after a winter's worth of restoration work.
It's these types of hidden motoring nuggets that make trips like this really rewarding, encouraging you to drive around finding more and more cars and interesting people as you go.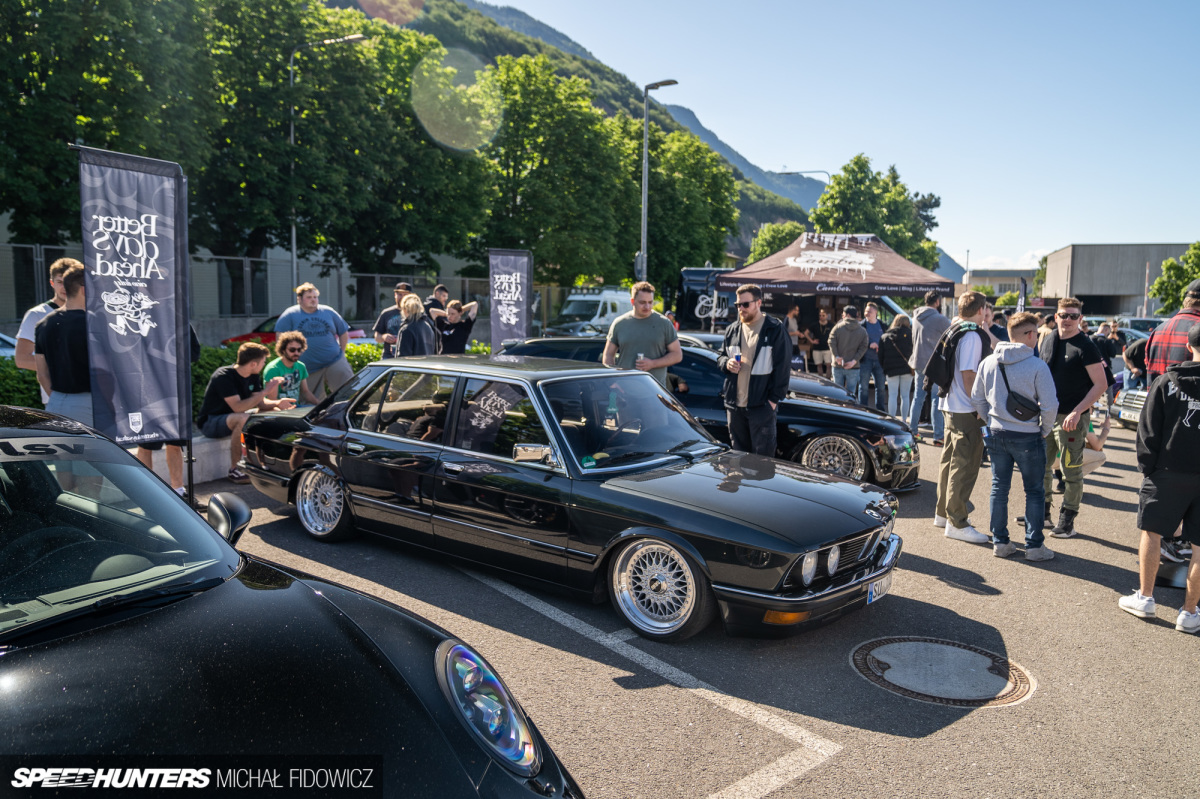 The other XS event we attended was a Friday cars and coffee morning. Being the first thing we attended when we arrived at South Tyrol, it was this morning that set the foundations for what the XS #BetterDaysAhead Tour was all about.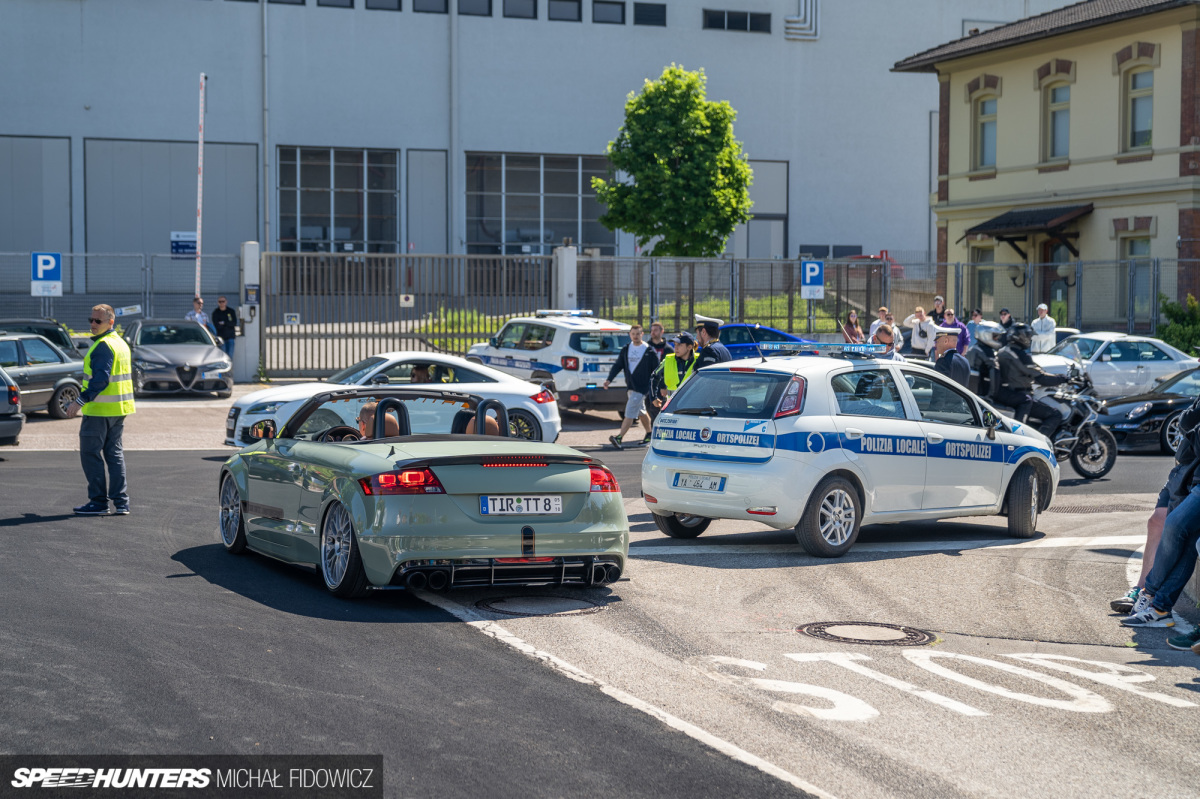 A mix of people enjoying their project cars from all corners of Europe. The authorities were there to make sure everything ran smoothly and manage traffic flow, but there were no issues between the cars and the law in Italy. This was a total contrast to recent years in Austria, where attending almost became a gamble to see if you could make it in and out without receiving fines.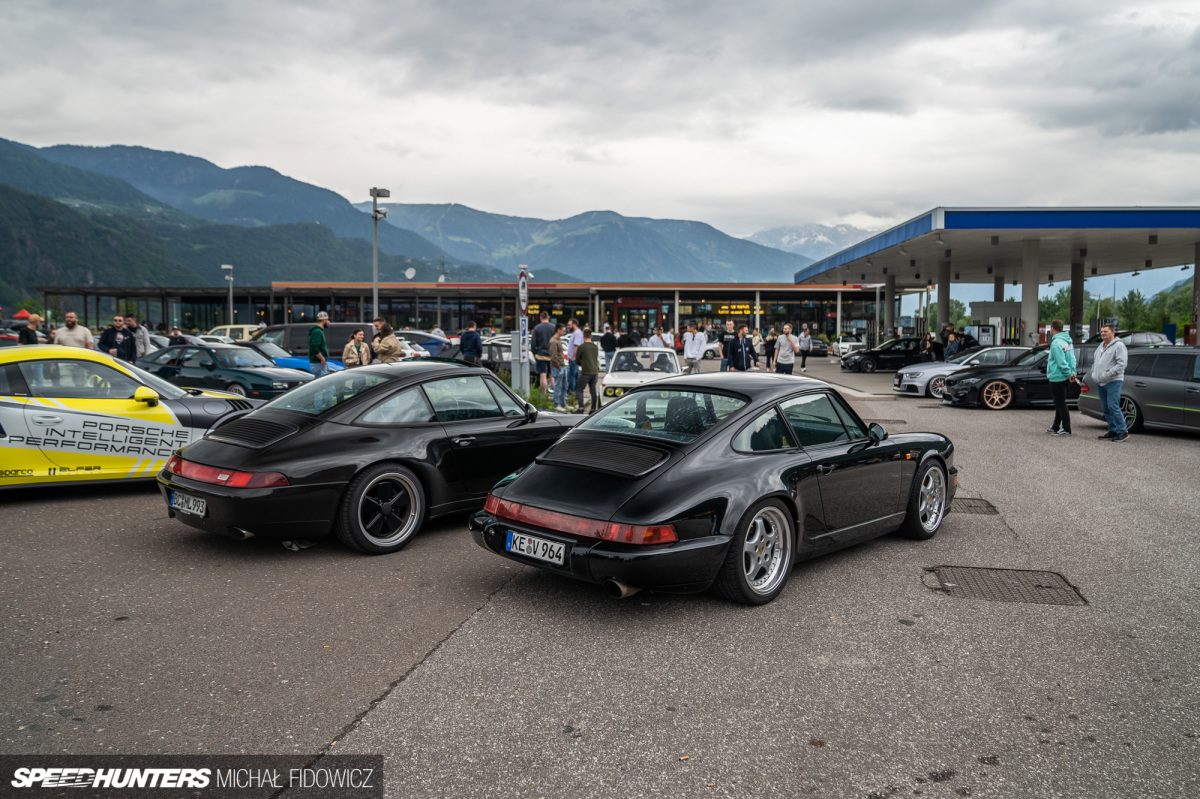 So then, let's tackle the question I set myself in the title of this article. In short, no, South Tyrol is not a new Wörthersee. But that's because it never set out to be. Without getting all poetic, the whole point of the #BetterDaysAhead Tour, as far as I could tell, was to explore new possibilities of where we can gather to enjoy our passion and hobby.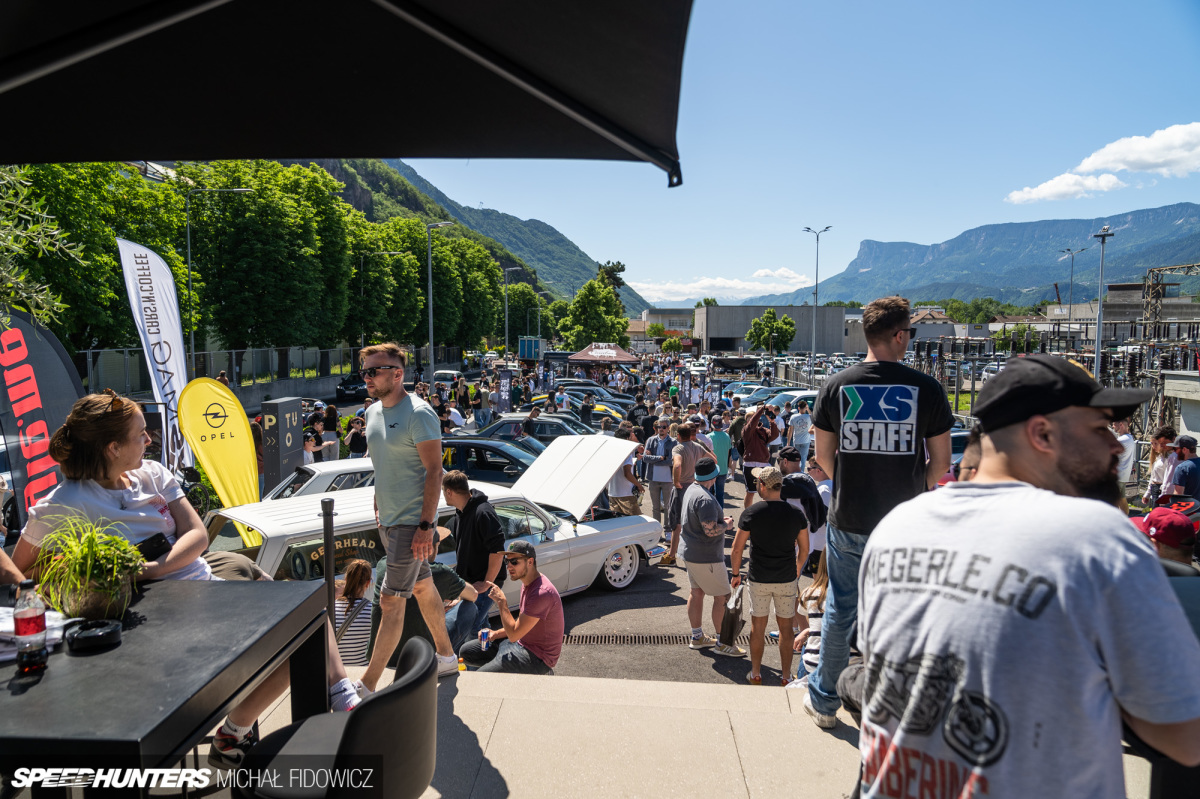 It's our responsibility as car enthusiasts to do this with respect, and treat where we go with upmost integrity. South Tyrol offers us an opportunity to do that, and we need to take it. Who knows, maybe I'll be reminiscing about this event in 40 years time, whilst sitting at Q8 looking at the 2063 Mk16 Golf on the latest levitating Hoverlift suspension.
Until next time, South Tyrol.
Michał Fidowicz
Instagram: candyshowroom